Las Vegas eSports Arena Opens This Week, as City Focuses on Mighty Millennial
Posted on: February 27, 2017, 12:00h.
Last updated on: March 1, 2017, 11:22h.
The Millennial eSports arena is scheduled to open later this week in downtown Las Vegas. The 15,000-square-foot, 200-seat venue will be Sin City's first entertainment complex dedicated solely to the emerging competitive video gaming market.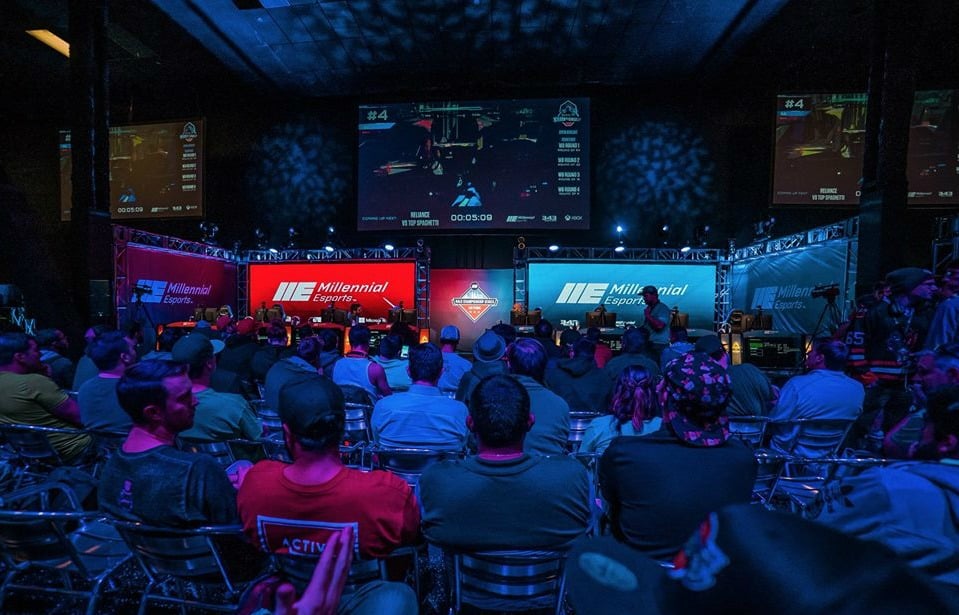 The facility is located in the Neonopolis center situated between the Fremont Street Experience and East Fremont District north of the famed Strip. The destination is hoping to become the go-to spot for eSports enthusiasts visiting Vegas, as well as a preferred venue for video gaming tournaments.
The quaint stadium-style seating venue is the project of Canadian businessman Alex Igelman. The eSports arena is wired with more than three miles of CAT cable that will provide blazing internet speeds as fast as one gigabit.
"As soon as I got into this industry, I knew I wanted to be in Las Vegas and specifically in downtown," Igelman told the Las Vegas Sun recently. "Within this facility . . . you've got pretty much everything you need. Food establishments, beverage establishments, an arcade. They (guests) can even get married."
SuperData, a global gaming and interactive media research agency based in New York City, expects eSports to become a $1.9 billion industry by 2018.
Small Space, Big Money
Igelman is a lawyer who has worked on behalf of casinos to recoup money owed by Canadians. He's been contracted with MGM, Mirage, Wynn, Caesars, Bally's and others in going after funds due to the resorts from international guests.
But now he's going after the all-mighty millennial, the highly targeted demographic that resorts are trying to figure out how to lure into their gaming spaces. Igelman believes eSports is the answer to that query, and is investing heavily in hopes of a substantial return.
The Millennial eSports arena will open on March 3 with a three-day "Halo" tournament. The competition based on the military sci-fi first-person shooter game will come with a $50,000 prize pool and will serve as a qualifier for the Halo World Championships that will take place in Los Angeles at the end of next month.
With just 200 seats, the Neonopolis eSports venue will likely be often filled to capacity. Marquee video gaming events pack stadiums and auditoriums that occupy thousands of viewers.
Millennial Focus Group
Casino companies are expected to pay close attention to Igelman's eSports endeavor. Resorts have been mulling the best path to lead the 20s and 30s-somethings to Vegas, as the millennial doesn't seem too keen on games of chance compared with prior generations.
The Strip, and regional casinos in general, have begun booking younger acts for their theaters. They've also started to look at, and develop, new forms of gambling such as skill-based gaming machines.
"Las Vegas needs to consistently reinvent itself to remain relevant to the up-and-coming generation" Fifth Street Gaming CEO Seth Schorr told the Associated Press.
Schorr is the chairman of the Downtown Grand Hotel & Casino. The resort opened the first eSports lounge in Las Vegas last spring.
Similar Guides On This Topic
Latest Casino Stocks:
Retrieving stocks data...
Retrieving stocks data...
Retrieving stocks data...
Retrieving stocks data...
Retrieving stocks data...