Shocker, Not: Nevada Most Gambling-Addicted State, Study Reveals
Posted on: April 25, 2018, 01:00h.
Last updated on: April 25, 2018, 12:28h.
Nevada is America's most gambling-addicted state, according to a new study conducted by WalletHub.com, an online personal finance website. It's probably the least surprising study results since one that showed that more than 50 percent of teens are addicted to their mobile devices.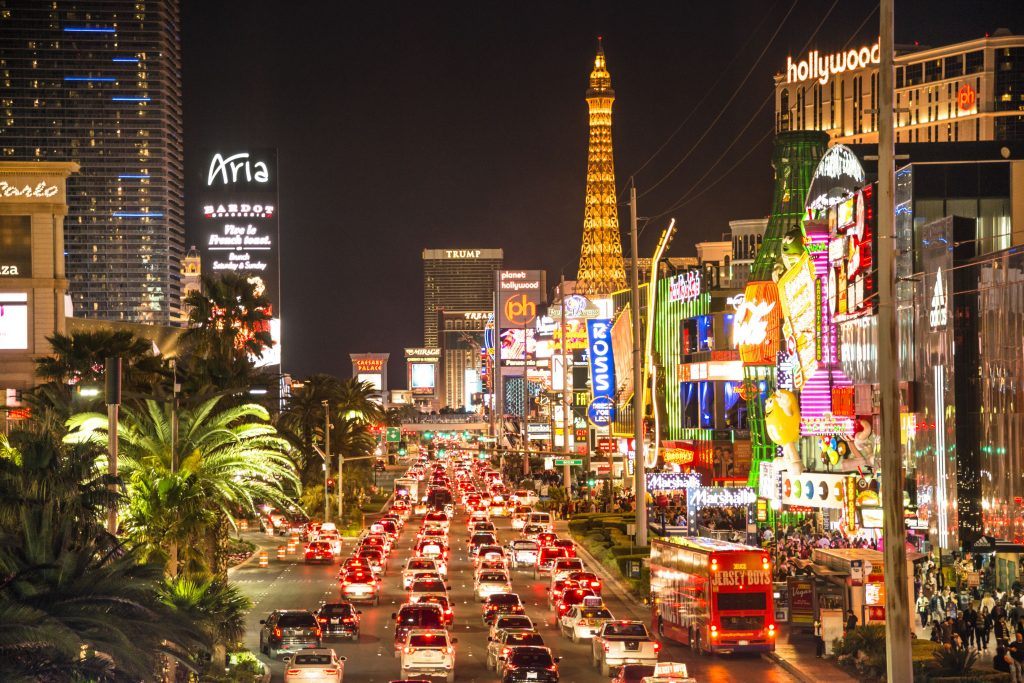 That should come as little surprise, but the placement of some other states in the study results might be worthy of a few raised eyebrows.
In its third year evaluating which US states are the most addicted to taking chances with their money the old-fashioned way, WalletHub says it studied 19 key metric indicators to determine where excessive gambling is most prevalent.
The evaluation considered two main areas, "gambling friendliness" (a quotient that combined a variety of gaming factors for each state) and "gambling problem and treatment." The weighted categories included factors such as the number of commercial and tribal casinos per capita, and percentage of adults with gambling disorders and parallel available number of behavioral counselors.
Nevada topped the list of most gambling-addicted states with a total score of 62.43. It ranked first in gambling friendliness, and 10th in gambling problem and treatment.
Nevada has the most casinos and gaming machines per capita, and fifth-highest rate of gambling addiction.
One might suspect New Jersey or Pennsylvania to come next, but that "honor" goes to South Dakota, which scored 53.1. Rounding out the top five most gambling-addicted states are Montana (52.9), Mississippi (51.8), and Louisiana (44.7).
Four of the top five are repeat offenders. Louisiana is the newest entry, up from #9 in 2017, while West Virginia (#5 in 2017), dropped back to #6 this year.
Listing Up and Down
Pennsylvania — which generates the second-most gross gaming casino revenue behind only Nevada — placed #27 on last years WalletHub list. But with the Keystone State in the process of further expanding its commercial industry with as many as 10 new satellite casinos, along with impending online gambling and daily fantasy sports, and slot machines inside truck stops and airport gaming lounges, Pennsylvania has surged a dozen spots, up to #15.
Illinois was another mover-upper, going from #18 in 2017 to #9 on this year's list. Though Illinois ranks 25th in gaming machines per capita and 21st in lottery sales, no state has more gambling-related arrests per capita, according to WalletHub.
Atlantic City's New Jersey fell two spots to #8. The Garden State ranks second in gambling problem and treatment, with nearly three percent of all adults recognized as have a gambling disorder.
Implications of Legal Sports Betting
Much of the US will see their "gambling friendliness" score increase, should sports betting be legalized for all 50 states. The Supreme Court is expected to soon hand down its opinion on the current federal ban that prohibits the activity in all but four states.
WalletHub asked five behavioral and psychology experts whether sports betting should be allowed at the federal level. All five said it should, with the general opinion that eliminating unregulated illegal offshore and underground sportsbooks is in the best interest of both consumers and the gaming industry.
"The main reason that states want gambling is money. Why not make sports betting legal? Gamblers will gamble anyway," Indiana University Department of Psychological and Brain Sciences Professor Emeritus Jim Sherman noted.
As many as 20 states would be expected to pass sports betting laws in the coming years should SCOTUS repeal the federal ban.