South Dakota Legislature Mulls Extending Gambling Beyond Deadwood
Posted on: February 22, 2018, 02:00h.
Last updated on: February 22, 2018, 09:38h.
South Dakota lawmakers will debate a bill this week that proposes licensing a casino in Yankton, a city of 23,000 people where the Missouri river meets the state's southern border with Nebraska.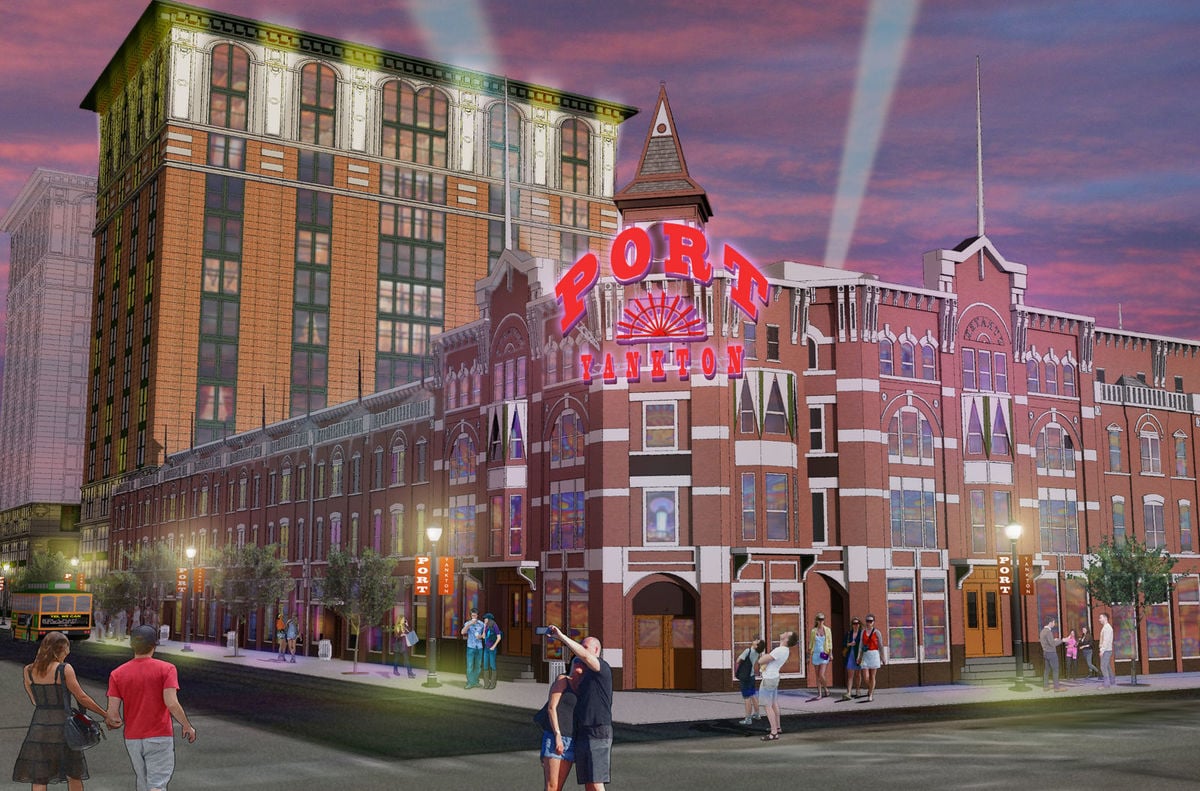 If approved, it would be the first commercial casino authorized outside of Deadwood and would require a constitutional amendment, to be agreed to by public referendum. Beyond the casinos and gambling halls in Deadwood, you can also find nine tribal casinos in South Dakota.
A measure introduced to the state legislature in January by 11 senators and 11 representatives would ask voters to decide in November whether to approve a casino and entertainment complex, dubbed "Port Yankton."
Non-Profit Model
If successful, the license would be held by a non-profit entity, to be selected by the City Commission, which would lease it to a private company to operate. It's a model that has worked successfully in neighboring Iowa and proponents believe it will bring an economic boost to the city, while generating millions of dollars for the state.
Pro-casino group Yankton Area Progressive Growth believes that Port Yankton would generate more than $35 million in its first year.
The proposed complex would be five stories high, with a hotel, conference space and an outdoor water park. The amendment would allow roulette, keno, craps, limited card games and slot machines on the casino floor.
Supporters say it will enable the city to compete with Iowa and Nebraska for tourists and conventioneers. But a coalition of South Dakota and Nebraska tribes is strongly opposed.
Tribal Opposition
Yankton Sioux Chairman Robert Flying Hawk said in an official statement that there are 11 tribal casinos in the region that would be negatively impacted by Port Yankton. He claimed these casinos contribute $266 million to South Dakota's economy and provide about 3,000 jobs.
"The Port Yankton project threatens the livelihood of South Dakota's tribes and the state's economy," said Flying Hawk.
Voters passed a constitutional amendment in 1988 authorizing gambling in Deadwood, allowing it to reconnect with its past as a famous Gold Rush gambling hub where Wild Bill Hickock suffered the ultimate bad beat at the poker table.
But the subsequent gambling explosion resulted in South Dakota being named the second-most "gambling-addicted" state, after Nevada, in a 2016 study by WalletHub.
The financial advice website noted the state had 52 casinos and gambling halls, serving a population of just 853,000. Ignoring tourists (which kind of misses the point), Deadwood had a population of 1,288 at the last census (2013), which means the city has a casino for every 24.7 people, said WalletHub.
Similar Guides On This Topic