Sheldon Adelson Gets 100 Percent Raise to $26.1 Million
Posted on: April 9, 2018, 01:00h.
Last updated on: April 9, 2018, 01:38h.
LVS chairman and CEO Sheldon Adelson is rich, even for a casino mogul. In fact, he's the richest casino mogul on the planet, according to Forbes' Billionaires List, and the 21st richest man in the world, with an estimated fortune of $38.5 billion.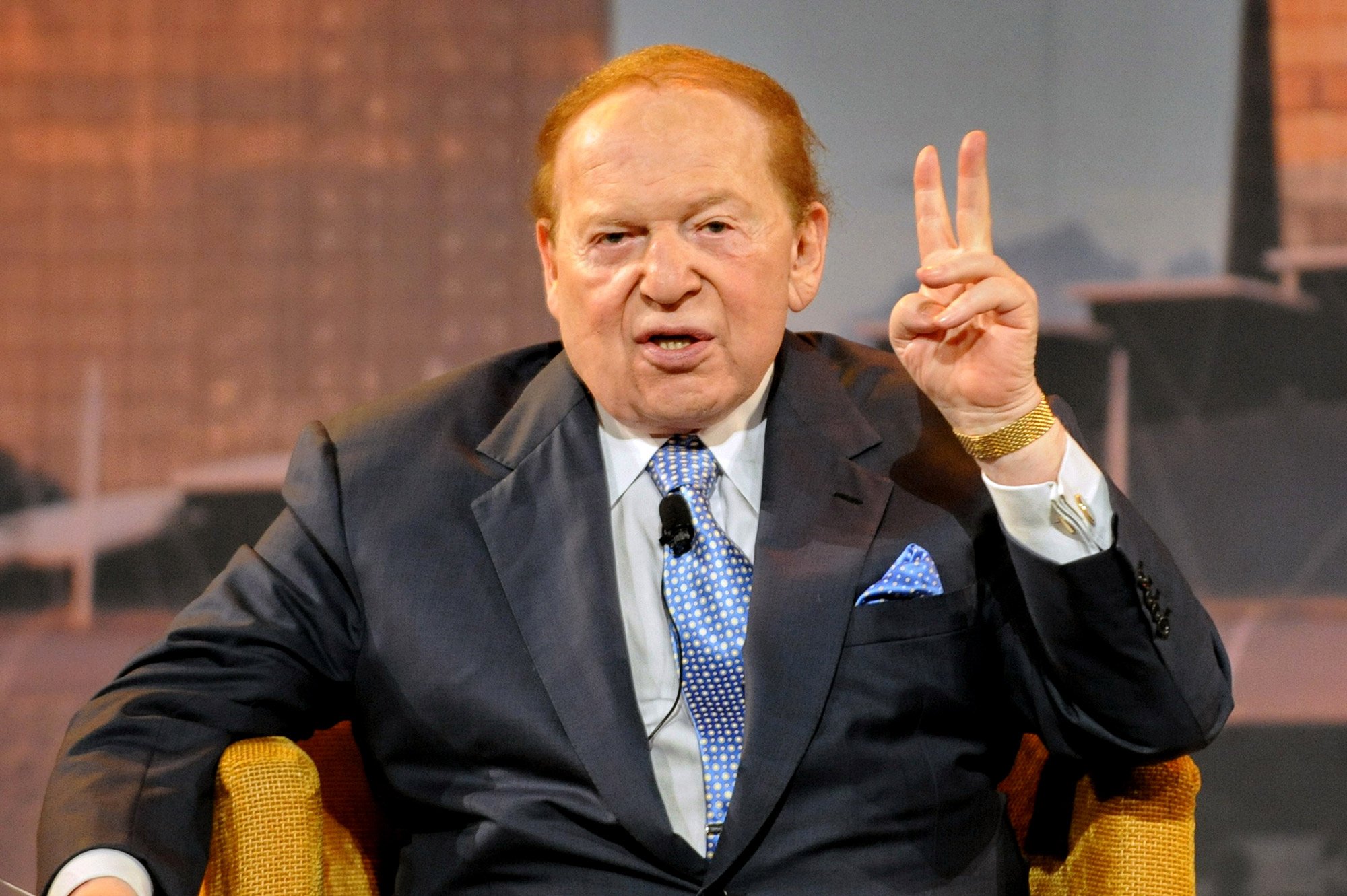 You could argue, then, that he's the 21st person least in need of a pay rise on the planet. But according to securities filings last week, LVS increased Adelson's pay packet by 100 percent in 2017, to $26.1 million.
On top of his $5 million salary, the 84-year-old received a $12.5 million cash bonus, along with $4.21 million in equity awards and $4.38 million in "taxable perks," according to Bloomberg.
$1 Billion in Dividends
And thanks to a resurgent Macau driving LVS' stock heavenwards, more than $1 billion in dividends were paid on shares held by the Adelson family, according to data crunched by Bloomberg. The Adelsons collectively own more than half of the company.
LVS' interests in Macau, from which it derives over half its revenues, have transformed it into the biggest gaming company in the world over the past two decades.
With Macau's economic slump bottoming out in the summer of 2016, the gambling hub has enjoyed 20 consecutive months of growth, boosting LVS's revenues by leaps and bounds. Profits for the group grew 68 percent in 2017 to $2.81 billion.
Wynn Board Best-Compensated in Vegas
Meanwhile, while the salary structure at LVS may be a little "top heavy," the Las Vegas Review-Journal reports this week that the Wynn board is the highest paid board of directors in Las Vegas, outstripping most other Strip casino companies by around 50 percent.
Wynn directors receive $310,000 per year, including $250,000 in the form of company stock, according to business data analyst Equilar.
The revelation comes at a time when Wynn's board faces criticism for its alleged failure to react to the alleged sexual misconduct of its former chairman and CEO Steve Wynn.
Fiduciary Breach?
In the wake of a Wall Street Journal exposé of Wynn's alleged behavior, a series of investor lawsuits have accused the board of neglecting to protect the company, while turning a blind eye.
LVRJ noted that rather than being a clear measure of a board's competence, higher compensation can be "a red flag" indicating cronyism, quoting a study last year by professors Mustafa Dah of the Lebanese American University and Melissa Frye of the University of Central Florida.
"Overall, our findings suggest that director excess compensation may be a sign of board entrenchment where overcompensated directors are not necessarily focused on protecting shareholder interests," the research concluded.