Sex Tape Extortion Plot Involves Mystery High-Profile Las Vegas Business Mogul Embroiled in $200,000 Blackmail Case
Posted on: October 13, 2015, 01:03h.
Last updated on: October 13, 2015, 01:23h.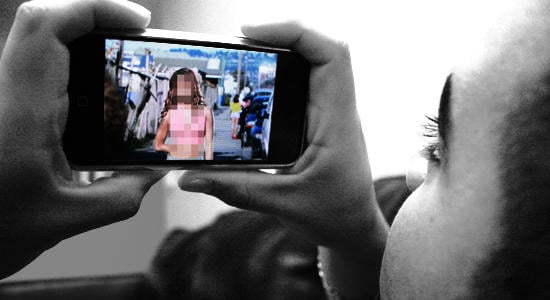 A sex tape extortion plot that's just come to light reads like a bad novel about a high-profile Las Vegas businessman who's made some dubious choices that have come back to bite him in the derriere.
Except this plot is as real-life as they come, even if many of the story's details are being kept under wraps by court order to protect…someone.
The story goes that a certain married Las Vegas mogul fell victim to an alleged extortion plot after he was filmed having sex with a stripper.
The case has been granted an unusual court decision that prevents his name from being made public, presumably because he is so high-profile, it would blow more than his marriage apart. But we can only speculate on that part, of course.
While the rest of us are left dying of curiosity as to the identity of this powerful captain of industry who made his bed and promptly messed it up in every way imaginable, his alleged blackmailer and tormentor, Ernesto Joshua Ramos, was indicted this week on charges of a single felony count of "use of a facility of interstate communication to promote extortion."
In layman's terms, that means Ramos used a telephone and made a call demanding money. Allegedly.
Stripper Gets Biggest Tip Ever
According to court documents seen by the Las Vegas Review-Journal, (but curiously no other Las Vegas-based media outlet), the victim was a regular visitor to a Las Vegas strip club where he engaged in private dances with an unnamed exotic dancer, sometimes tipping her $10,000 a throw. The woman was, in fact, allegedly Ramos' girlfriend, and you can probably see where this is headed already.
In October 2014, the man, who we shall now call "Mr. XXX," took the stripper on a business trip, laying on a first- class airline ticket for her while he took his private company jet to avoid suspicion. He gave her roughly $7,000 in "running around" money during the trip and the pair had sex, according to the aforementioned court documents.
A month later, Mr. XXX allegedly began receiving angry texts from someone accusing him of sleeping with his girlfriend and ruining his life. Later, a text arrived with a video clip of said high-profile businessman and the stripper en flagrante attached.
"This isn't gonna go away 'cause of who you are," warned the texter (allegedly), who also said he would tell the businessman's wife, adding, "I'm sure her stomach will hit the floor as mine did."
Ensuing alleged threats vowed to post naked pictures of our mysterious hero on Instagram. Mr. XXX at this point called in the FBI and 'fessed up, according to the unfolding court records. Apparently fear of losing money to extortion is greater than fear of a massive, messy divorce drama, or so it would appear.
Make It Rain, Then Explain
Acting on the advice of the feds, Mr. XXX agreed to meet the alleged blackmailer face-to-face to discuss the situation. Apparently Mr. Ramos has never watched a single crime drama on TV, or he might have smelled a rat here.
It was reportedly then agreed between the two parties that Mr. XXX would buy the incriminating evidence for $200,000. As the rest of us who have watched a crime drama or two in our time could surmise, what happened next was that Ramos was promptly arrested by the FBI when he attempted to pick up the money.
This story has it all: otherwise-brilliant-but-foolish-in-the-hormone-department businessman (check); blackmail (check); exotic dancer (check); private jet (check); jaw-dropping court case (check). All it lacks is a name. But one thing's for sure, Mr. XXX is a big deal. A BIG deal. No, a REALLY BIG DEAL.
The prosecution and the defense both signed an agreement to protect Mr. XXX and his family from "unnecessary psychological harm and emotional distress." Even routine information, such as the age or whereabouts of the alleged perpetrator Ramos, who is now free on his own recognizance, has been sealed up tighter than a summer house in Nantucket come the winter.
As for our victim, we know nothing except, as we said, that he is a muckymuck of muckymuckable proportions. Apparently.
Casino owner…nightclub mogul…media magnate? Your guess is as good as ours. But it's hard to imagine in this day and age that no one will leak any details on such a high-profile and sordid case at some point, so we will wait, along with you, our dear readers, for money to talk, as it so often does…especially in Las Vegas, Nevada.