Senator Launches Investigation of PGA-LIV Merger
Posted on: June 15, 2023, 11:20h.
Last updated on: June 15, 2023, 11:20h.
A senior US Senator has opened an investigation into the recent merger of the PGA Tour and Saudi-backed LIV Golf, requesting the organizations hand over documents outlining their abrupt decision to join forces.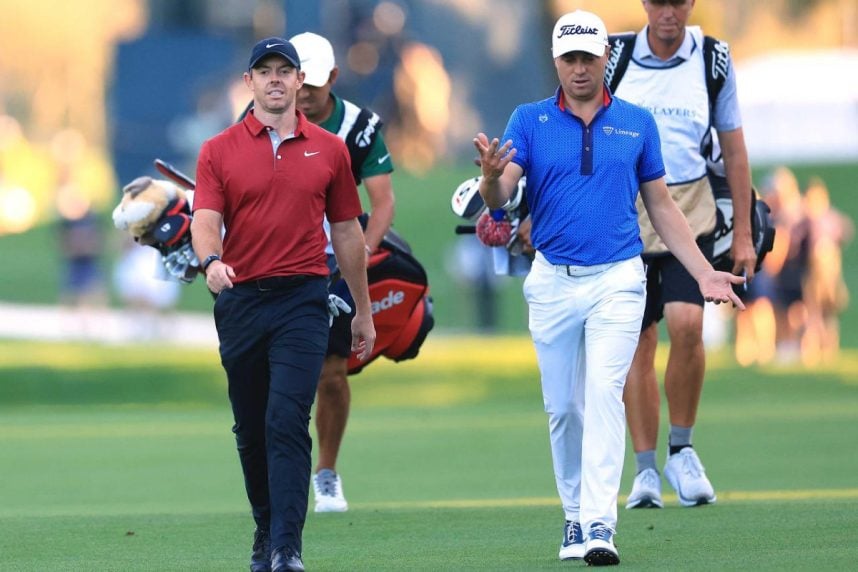 Sen. Richard Blumenthal, a Connecticut Democrat who chairs the Senate's Permanent Subcommittee on Investigations, outlined his request this week in separate letters to PGA Commissioner Jay Monahan and LIV CEO Greg Norman.
Blumenthal cites concerns that the agreement is an effort by the Saudi government to engage in "sportswashing" to cover up its record of human rights abuses and links to bankrolling the September 11 terror attacks. He also questions whether allowing the PGA Tour to maintain its tax-exempt status would inappropriately benefit the Saudi government.
LIV was established in 2021 by the Saudi Arabian Public Investment Fund, the nation's sovereign wealth fund, and it enjoyed a largely acrimonious relationship with the PGA. LIV lured away top PGA Tour golfers with nine-figure paydays, and the PGA Tour responded by barring golfers who appeared at LIV events from competing on the tour.
Turnabout Raises Questions
The sudden about-face from Monahan and other PGA Tour officials stunned many observers, and now Blumenthal hopes to put the weight of his subcommittee behind efforts to get answers.
PGA Tour's agreement with PIF regarding LIV Golf raises concerns about the Saudi government's role in influencing this effort and the risks posed by a foreign government entity assuming control over a cherished American institution," Blumenthal wrote.
Blumenthal requested that LIV and the PGA Tour deliver an array of documents to his subcommittee by June 26. His sweeping request covered all documents and communications among senior officials at the PGA Tour and LIV, and Blumenthal specifically sought details on efforts to preserve the PGA Tour's tax-exempt status, among other particulars.
In a statement to various media outlets this week, the PGA Tour said it's "confident that once Congress learns more about how the PGA Tour will control this new venture, they will understand the opportunities this will create for our players, our communities and our sport, all while protecting an American golf institution."
Subpoenas May Be Next
If the organizations don't comply with the document request, Blumenthal suggested he may have to play hardball.
"I have no reason to believe that they won't cooperate right now," Blumenthal told Slate this week. "But I would look very harshly on their refusing to make these documents and other evidence available. And we have the power to subpoena; I see no reason why we wouldn't use it if they just stonewall us."
Blumenthal said his goal is to get more information on what went into the secretive and surprising deal between the PGA Tour and LIV.
"Right now, we want to know the facts," he told Slate. "We want to know how this deal developed, who said what to whom, what promises were made, what the emails were. Because I think there are a lot of people who are totally mystified and perplexed, as well as outraged, by this complete reversal by Jay Monahan and the PGA."
State gaming regulators in the 30 states where sports betting is legal have largely resisted allowing wagers on LIV Golf events, often citing controversy over the league's Saudi backing. The merger may increase wagering on golf going forward.