National Indian Gaming Association Joins Fight to Put PASPA to the Sword
Posted on: August 1, 2017, 11:04h.
Last updated on: August 1, 2017, 11:04h.
The National Indian Gaming Association has joined a growing chorus of voices lending support to New Jersey in its battle to repeal the federal law that prohibits states from offering legal sports betting.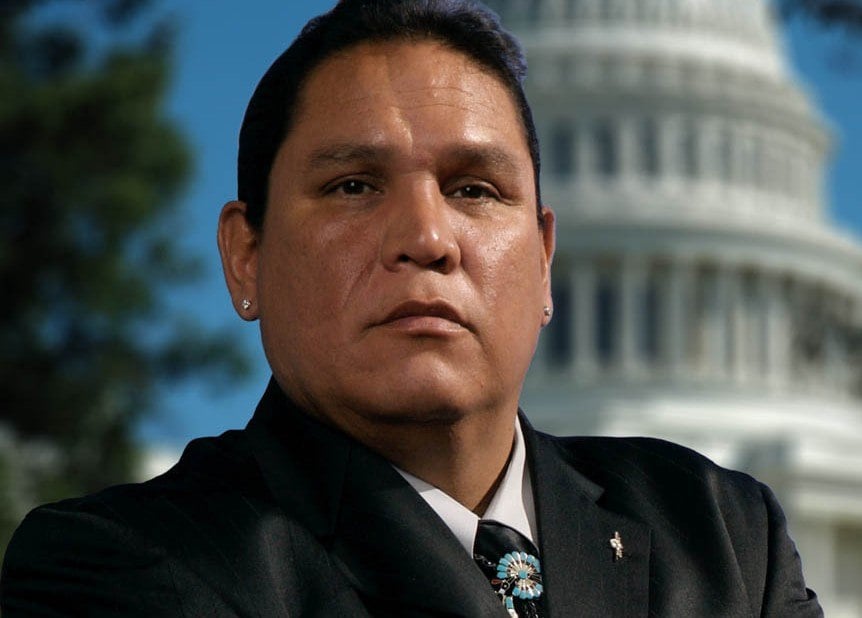 NIGA now is joining forces with several states, including California, Connecticut, Michigan, Mississippi, New York, and Pennsylvania, that have introduced legislation to legalize sports betting should New Jersey's pending case in the US Supreme Court succeed in overturning the Professional and Amateur Sports Protection Act, the 1992 law that essentially limits legal sports betting to Nevada.
NIGA chairman Ernie Stevens announced on Monday that his organization representing tribal casino interests has teamed up with the American Sports Betting Coalition, an advocacy group organized by the American Gaming Association dedicated to fighting to repeal PASPA.
Tribal Alliance
"We are pleased to announce that the National Indian Gaming Association will be joining the AGA's Coalition on Sports Betting, which will enable us to coordinate with and provide feedback to the AGA with regard to tribal gaming concerns as the coalition advances its policy objectives," Stevens said.
Stevens wants to ensure that tribal operators will be among the key stakeholders of a legalized sports betting landscape should one emerge.
"As one of the key stakeholders in these discussions we want to ensure that if legalized, our members have the opportunity to offer this activity as part of their overall entertainment package," Stevens said, "and as an additional source of revenue for tribal government gaming to promote tribal economic development, tribal self-sufficiency and strong tribal government."
Support of his inter-tribal group is critical for effective future regulation, particularly in states where both commercial and tribal gaming coexist, such as New York or Michigan, where any form of gaming expansion could be seen by tribes as a violation of their compacts.
Preparing for Positive Results
Many tribal operators are likely to be circumspect about regulated sports betting, especially if and when it will be made available to rival commercial operators. But in the event the Supreme Court nullifies PASPA, they at least want to be part of the conversation.
Some 62 tribes operate casinos under compact with American states. While not likely all would want to renegotiate their compacts to facilitate sports betting any more than some states would want to revisit currently lucrative revenue sharing deals, many Indian nations will want to be prepared to enter future sports betting discussions in states that move to legalize the popular betting activity in the event the Supreme Court overturns PASPA prohibitions.
The US Supreme Court will hear New Jersey's case later this year. The state is hoping it will overturn an August 2016 decision by the Philadelphia-based 3rd US Circuit Court of Appeals, which ruled that state legislation to allow sports betting at New Jersey's casinos and racetracks violated federal law.
Similar Guides On This Topic