Point Shaving Scandals at Arizona State, Boston College, Northwestern, Tulane
Posted on: May 12, 2023, 04:22h.
Last updated on: May 12, 2023, 04:57h.
Between 1978 and 1995, basketball players from Boston College, Arizona State, Tulane, and Northwestern were implicated in point shaving and sports betting scandals.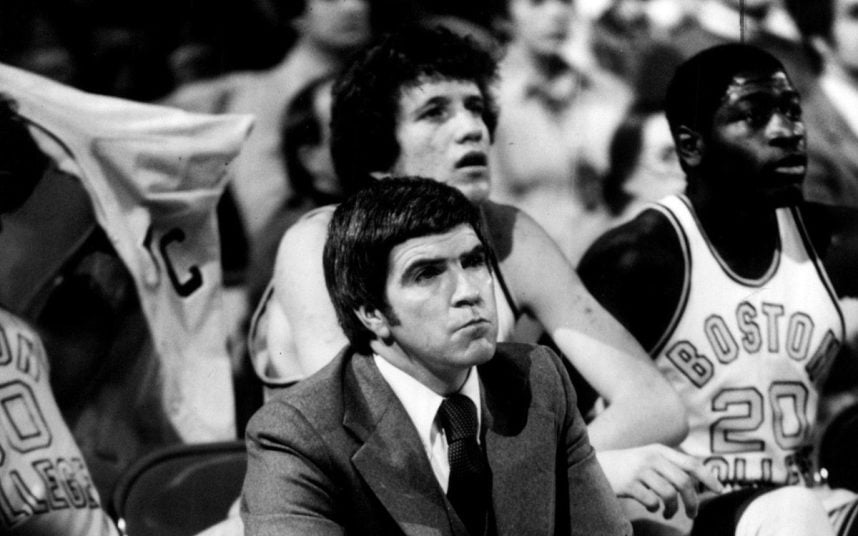 In the late 1970s, several basketball players from Boston College were directly involved with notorious crime figures from New York City who were made famous by Martin Scorsese's film "Goodfellas."
Tulane shut down its basketball program in the mid-1980s after players were caught rigging games. In the 1990s, basketball players from Arizona State and Northwestern were caught up in different point-shaving scandals.
Each of these incidents occurred a full generation after multiple New York City schools were embroiled in their own point-shaving scandals at City College of New York (CCNY) in the early 1950s, and at NYU in the early 1960s.
In the last couple of weeks, Alabama fired its head baseball coach after he got involved in a betting scandal. The NCAA also launched an investigation into student athletes from Iowa and Iowa State, who violated sports betting rules and regulations.
Boston College, Henry Hill, and Goodfellas
The Boston College point-shaving scandal became the subject of an ESPN 30 for 30 documentary titled "Playing for the Mob," which was narrated by actor Ray Liotta.
Rick Kuhn, a former minor league baseball player from Pittsburgh, accepted a basketball scholarship at Boston College after an injury prematurely ended his pursuit of professional baseball.
The Peralta brothers, Tony and Rocco, knew Kuhn from their hometown of Pittsburgh. They ran a sports betting syndicate and persuaded Kuhn to manipulate games during the 1978-79 season for $2,500 per game. The Peralta brothers had a common friend with Henry Hill. If the name sounds familiar, Hill was portrayed by Liotta in the film "Goodfellas."
The mobsters in "Goodfellas" made an obscure reference to fixing games at Boston College. Hill got his friend Jimmy Burke (portrayed by Robert DeNiro) involved in the scheme to fix games.
Kuhn enticed his best friend, starting guard Jim Sweeney, to help him shave points.
"We won every game we should've won," said Sweeny in the 30 for 30 documentary. "Sure, it should've been by a different margin, but we won those games."
Boston College was a big favorite against Harvard and Fordham, but won close games.
Hill and the Peralta Brothers wanted Boston College to dump a game against Holy Cross, who was a 3-point favorite. Kuhn didn't want to lose a huge rivalry game, but the mobsters persisted.
"You cannot play basketball with broken bones," said Hill, who threatened Kuhn.
Holy Cross won by two points but Boston College narrowly beat the spread, much to the dismay of the mobsters.
The players thought they got away with shaving points that season until Hill was arrested for a drug charge. The government persuaded Hill to become an informant against Burke and other mafia figures, and he inadvertently mentioned the Boston College fixing scandal. The FBI launched an investigation, which was made public in 1981.
Kuhn was the only player from Boston College who served prison time. He was sentenced to 10 years in prison on RICO and sports bribery charges.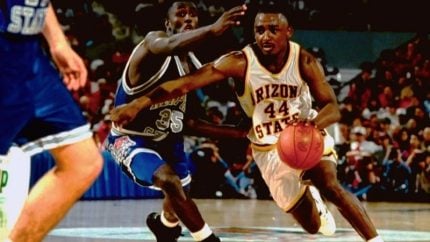 Hedake Smith Shaving Points at Arizona State
Arizona State, under head coach Bill Frieder, was one of the better teams in the Pac-10 heading into the 1993-94 season.
Stevin "Hedake" Smith, the leading scorer and point guard for Arizona State, was a losing sports bettor. Smith owed Benny Silman, a campus bookie in Tempe, more than $10K while betting on college football and NFL games.
Joe Gagliano, a bond trader from Chicago, also used Silman as a bookie. Silman tipped off Gagliano about Smith's gambling debt and mentioned Smith was willing to shave points to pay off his debt.
If your point guard is playing bad, your team is gonna suffer," said teammate Isaac Burton. "If your point guard is point shaving, your team is definitely gonna suffer."
Gagliano paid Silman $20K per game to fix two conference games against Oregon and Oregon State. Gagliano flew to Las Vegas with $500K and banked over $2 million betting on both fixed games.
Smith wanted to bet on himself to beat UCLA and asked Gagliano to wager $20K for him. Arizona State was a +4 underdog, but they lost by six points. Smith lost his wager.
To pay off his new debt, Smith agreed to shave points against USC. Although Gagliano won several million of that fixed game, he noticed that his action had significantly moved the line in Las Vegas. He believed the sportsbooks were getting suspicious about his wagers, but at that point, he had profited over $5 million.
A local bookie and drug dealer in Tempe named Big Red discovered Smith's involvement and threatened to rat him out if he didn't help shave points against Washington. Smith agreed and called Gagliano to let him know his predicament.
At that point, small-time bettors all over campus found out that the fix was in on the next Arizona State game, so they hopped in their cars and drove to Las Vegas. The line against Washington opened at -12, but quickly moved to -7 when sportsbooks realized the game wasn't on the level. Gagliano bet $3 million at -7, but the line moved to -3 by the time the game tipped off.
The Nevada Gaming Commission contacted the FBI after they flagged the game. A typical college basketball line changes around 10 times, but the Arizona State vs. Washington line changed 44 times.
Arizona State trailed at halftime and Frieder told his team that the FBI was watching them, so they better play better in the second half. Smith and his teammates were freaked out, so they stopped shaving points. They erased a halftime deficit and won by 18 points.
All of the Arizona State students in Vegas lost their bets and Galiano incurred a $3 million loss on that game.
Smith, Silman, and Gagliano were caught and served time in prison. The Arizona State point-shaving scandal was featured in an episode of the Netflix series "Bad Sport."
Tulane Frat Boys Fix Games in 1985
A point-shaving scandal rocked New Orleans in 1985 when several basketball players from Tulane were implicated in a scandal that involved both point-shaving and cocaine.
Gary Kranz, a student and campus cocaine dealer, offered senior forward Clyde Eads a payment of cash and drugs to shave points in a game against Southern Miss.
Eads asked several teammates, including center John "Hot Rod" Williams who was an NBA prospect, to help keep the game close. Kranz and his fraternity brothers bet on the fixed game, and participating players were paid between $400 and $900.
Kranz and the frat boys attempted to fix a second game against Virginia Tech, but failed. They focused on fixing a third game against Memphis State, who were 20-2 at the time, and who would eventually advance to the Final Four in the 1985 March Madness tournament.
Tulane was a +7 home dog but led by six points at halftime even though Williams purposely got himself into foul trouble. Memphis State pulled away in the second half and won by 11 points to cover the spread. Five players from Tulane earned $13,500 for fixing that game, and Williams banked $5,000.
Ned Kohnke, a local lawyer and Tulane alum, heard unsettling rumors about the rigged game against Memphis State. He launched his own investigation and discovered that the frat boys did very little to cover their tracks or keep the fix a secret.
Kohnke shared his evidence with New Orleans district attorney, Harry Connick, Sr., who launched a full investigation. If that name sounds familiar, it's because he's the father of musician Harry Connick, Jr.
Tulane shuttered its men's basketball program in 1985 in the wake of the scandal. The program was reinstated at the start of the 1989-90 season.
Williams was selected by the Cleveland Cavaliers in the second round of the 1985 NBA Draft. In 1986, a jury found Williams innocent in connection with a sports bribery scheme.
Point Shaving at Northwestern
Northwestern is a prestigious academic institution in the Chicago suburbs, but they're not known for their athletic excellence compared to other sports-crazed schools in the Big Ten. Northwestern basketball teams, in particular, are usually among the worst teams in the Big Ten. They posted just two winning seasons between 1970 and 1994.
Northwestern went 5-22 in 1994-95, so it's surprising that players on a last-place team were involved in a point-shaving scandal.
In 1994, Northwestern suspended two student athletes for gambling on football games that didn't involve Northwestern. Dennis Lundy, the star running back from the football team, and Dion Lee from the basketball team were busted by school officials.
Lee, a senior guard and starter, was suspended for six games at the start of the 1994-95 season. Upon his return to the team, he was approached by a local bettor to fix three conference games.
Kevin Pendergast, who played football for Notre Dame, wanted Lee to shave points against Wisconsin, Penn State, and Michigan.
Lee sought out another starter to help him fix the games. He persuaded senior forward Dewey Williams to assist him. They had a combined scoring average of 20.1 points per game, but each averaged 6.3 points per game in the three fixed games.
Pendergast offered Lee $4,000 to fix the Penn State game. Penn State was a -14 favorite and they defeated Northwestern by 20 points. Lee tallied just two points against Penn State.
Both Lee and Williams were indicted on federal charges for fixing those three games.