Sands Adding Macau Market Share Thanks to Summer Concerts, Says Citi
Posted on: June 26, 2023, 03:14h.
Last updated on: June 27, 2023, 12:37h.
Helped by a summer concert series, Sands China may be gaining market share among premium mass bettors visiting Macau.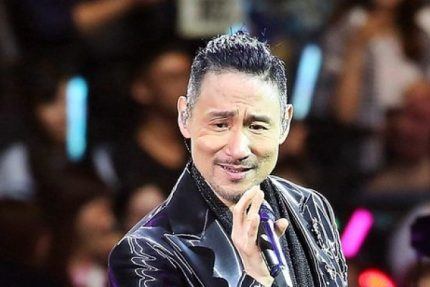 That's the take of Citigroup analysts George Choi and Ryan Cheung who, in a recent report, noted the operator likely gained premium mass share this month thanks to live music events.
Sands' market share in total premium mass wager observed rose by a whopping circa 14 percentage points month-on-month to approximately 37 percent," observed the Citi analysts. "The number of players seen was 125 (May of 2023: 113). Average [premium mass] wager amounted to HKD27,303 [US$3,487]," compared to May's observed average of HKD17,142 (US$2,189)."
Recent concerts by Jacky Cheung, the Hong Kong singer and actor who's one of the best-selling Asian musicians of all time, were a boon to Sands' premium mass share in the special administrative region (SAR). Cheung is scheduled to perform at Cotai Arena, which is located at Sands' Venetian Macau, on Friday, June 30, and Sunday, July 2.
For Sands, Nongaming Investment Paying Off
Along with Galaxy Entertainment, Sands China is already among the leaders when it comes to mass and premium mass share in Macau. But the concert series is helping.
That's relevant, because it confirms that nongaming investments do pay dividends, which could compel more concessionaires to follow suit. They don't have much choice, because as part of the SAR's newly revised gaming laws and recent license extensions, operators are required to make $15 billion in nongaming investments over the next decade, with Galaxy and Sands responsible for the bulk of that spending.
Authorities there view efforts such as nongaming amenities and luring visitors to the casino hub from Asia-Pacific nations beyond China. Those plans are viewed as essential in reducing the SAR's dependence on often volatile gross gaming revenue (GGR). But as Sands China proves, nongaming amenities and events do provide material benefits to casino operations. Consider the case of the Apex Room, a high-end gaming offering found at Sands' Macau properties.
"The Apex room at Plaza [Macao] tops our premium mass survey with an average wager per player of approximately HKD96,500 (US$12,322). The Apex room at the Londoner ranks second at approximately HKD53,438 (US$6,824)," according to the Citi analysts.
Confirmation Concerts Helping Sands China
There's no denying that the Jacky Cheung concert is having a material benefit for Sands China's Macau gaming operations.
Sands' investment in this concert series will very likely pay off with resulting market-share gain," observed the Citi analysts. "There were no signs of a slowdown in luxury spending while we were on the ground last Friday.  We believe GGR and earnings before interest, taxes, depreciation, and amortization (EBITDA) in Macau are recovering well."
The analysts added that the Jacky Cheung concerts, while held at Venetian Macau, are helping rival venues, too, as Galaxy Macau was the top individual property in terms of premium mass market share for two consecutive months.