Sands Bethlehem Reportedly on Sheldon Adelson's Chopping Block
Posted on: March 3, 2017, 01:00h.
Last updated on: March 3, 2017, 12:48h.
Sands Bethlehem, the most profitable casino in Pennsylvania, is reportedly being pursued by an unidentified buyer. The resort is owned by billionaire Sheldon Adelson's Las Vegas Sands empire, and is the company's only non-Las Vegas domestic property.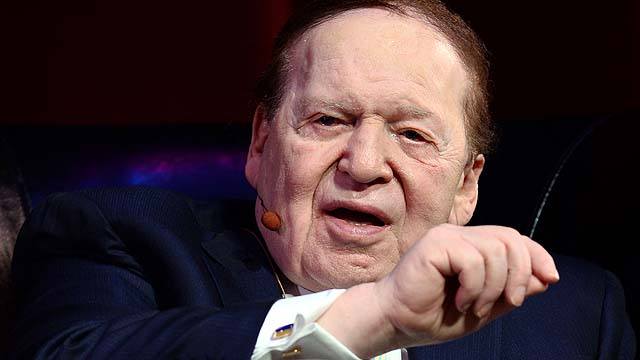 Sands Bethlehem CEO Mark Juliano informed employees through an email this week that a sale was possible.
Ron Reese, Sands' VP of government relations and community development, said in a statement, "Las Vegas Sands is regularly approached about potential interest in various assets. The company has no announcement to make at this time."
Of Pennsylvania's 12 land-based casinos, Sands Bethlehem pulls in the most cash. The resort collected $305.3 million in gross slot terminal revenue during the last fiscal year, and $228.1 million in gross revenue stemming from table games.
Opened in 2009, Las Vegas Sands has invested $800 million in the casino and hotel. But with the state mulling gaming expansion, including the possibility of legalizing internet casinos, Adelson is rumored to be done with the Keystone State.
Agitated Adelson
Worth more than $30 billion, Adelson is accustomed to getting what he wants. That's why some believe he's furious that Pennsylvania lawmakers are pushing to authorize online gambling.
The Las Vegas tycoon is a staunch opponent to gambling online. He's funding congressional efforts to pass the Restoration of America's Wire Act (RAWA), a bill that would essentially make internet gambling a federal beef, and is behind the Coalition to Stop Internet Gambling (CSIG).
In 2015, the group produced a video that targeted then-State Rep. John Payne, an advocate for internet gambling who has since retired. In the 30-second spot, the CSIG said Payne was "working hard to legalize predatory online gambling" and "putting families at risk."
Juliano denounced internet gambling last summer when legislation was first considered in Pennsylvania. "We've got a big investment here. I don't know where they think all these new customers are coming from," the executive said in July.
In addition to online gambling, the state is mulling whether to allow airports to house slot machines, another ominous concern to land-based casino operators. Security workers also unionized recently at Sands Bethlehem, and Adelson despises labor unions.
Money Matters Most
While the stoppage of online gambling is important to Adelson, Pennsylvania considering iCasinos isn't likely the culprit for the potential sale of the Sands property. Instead, it's more probable that the state's recent tax hike on gambling is to blame.
The legislature recently increased table game taxes from 14 to 16 percent. That calculates into Sands paying about $4.6 million more to the state each year.
Juliano says Pennsylvania is already one of the highest tariffed gambling jurisdictions in America. But regardless, Sands Bethlehem announced last fall that it was moving forward with a $90 million expansion project.
The casino is in the process of enlarging its floor to accommodate 1,000 new seats, and is making space for additional restaurants and better back-of-house facilities. The project was confirmed only after the New Jersey ballot question presented to voters to end Atlantic City's monopoly in the Garden State was rejected.
Sands Bethlehem targets the New York City metro, and provides daily bus service from the Big Apple.