Pennsylvania's Sands Bethlehem Admits Allowing Entrance to Underage Gamblers
Posted on: July 13, 2017, 03:00h.
Last updated on: July 13, 2017, 10:49h.
Sands Bethlehem is cutting another check to the Pennsylvania Gaming Control Board (PGCB) after the casino resort once again failed to adequately stop underage gamblers from accessing its floor.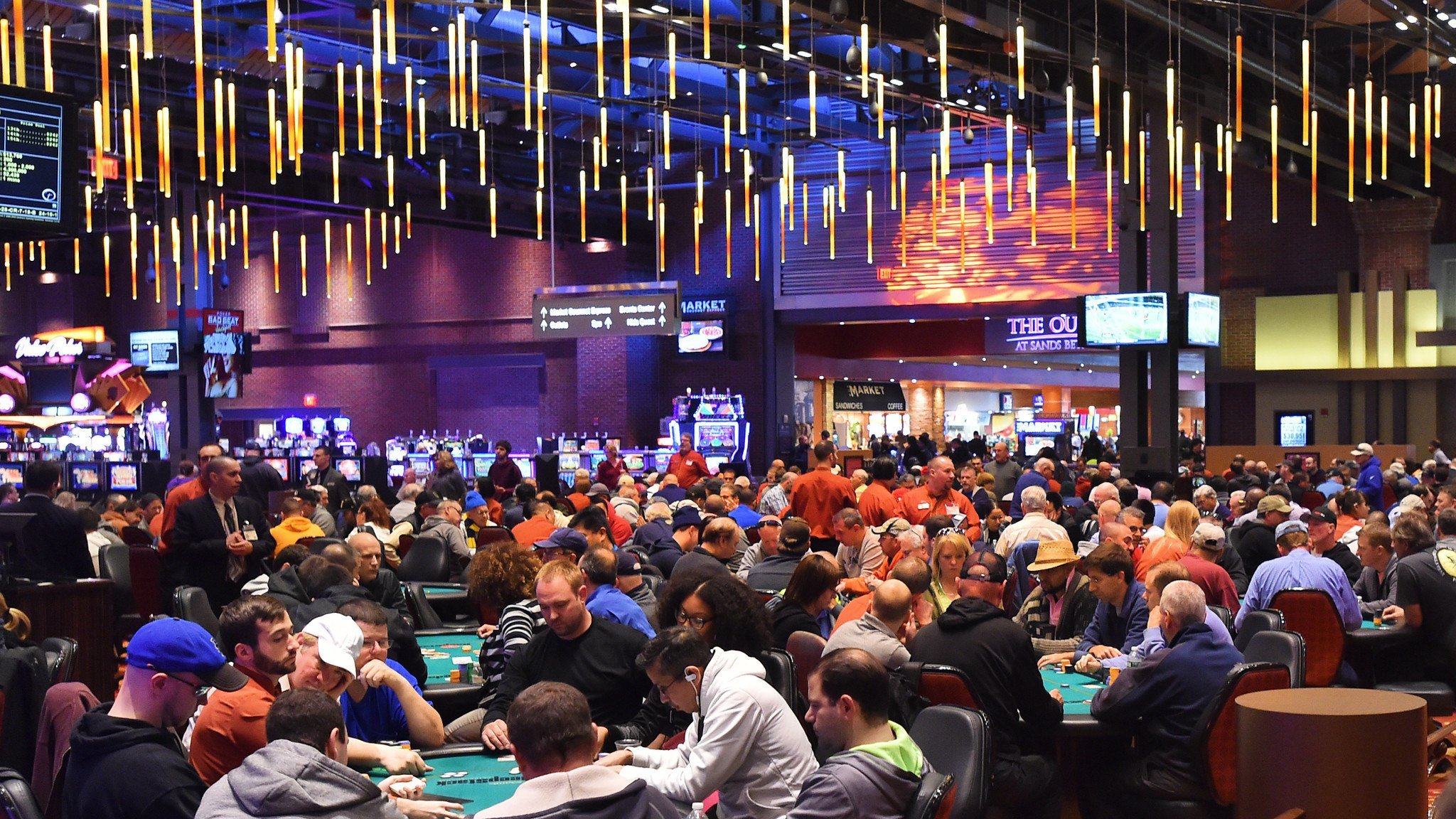 Las Vegas Sands' only domestic property not located in Nevada, Sands Bethlehem self-reported 10 incidents to the state. The PGCB subsequently levied a $150,000 fine for the violations.
The incidents occurred between September 25, 2016, and March 1 of this year. Since its opening in 2009, Sands Bethlehem has now paid the state $615,000 in underage gambling fines.
Sands apologized for the violations before the PGCB at a meeting this week, but added that it's nearly impossible to have a perfect record on blocking underage access. Sands Bethlehem welcomes about 25,000 guests each day, and claims roughly 300 are turned away.
Las Vegas Sands was reportedly in talks with MGM to sell the Bethlehem resort, but the deal fell through in May.
Parental Controls
Sands says one of the toughest parts in preventing underage access is when an adult colludes to get their child onto the casino floor. On December 17, the casino revealed a man accompanied by his 16-year-old daughter walked past security without incident.
The girl proceeded to gamble on a slot machine, and later sat next to her father at a table game. When the dealer asked for identification, the two fled as security was called.
"Even with the best technology, it's very difficult to prevent those types of entries," Sands Bethlehem VP Michael Magazzu told the PGCB, as reported by The Morning Call.
Several security employees were disciplined for the father-daughter infraction. The 16-year-old girl was the youngest underage gambler to enter Sands Bethlehem during the five-month reporting span.
Of the other nine illegal entrances, four were 17 years of age. Two 20-year-old females were also served alcohol while playing slot machines.
Sands' Irony
Sands Bethlehem's repeated shortcomings in preventing underage admittance to its gaming floor is ironic to some in the online gambling community.
Las Vegas Sands billionaire owner Sheldon Adelson has made it his moral mission to stop the spread of internet gambling on grounds that he believes technology cannot adequately block minors from placing bets on their computers and mobile devices.
It isn't just Sands' Pennsylvania property that is struggling to block the under 21 crowd. In 2015, an undercover journalist in Las Vegas documented underage guests being granted access to Adelson's Venetian and Palazzo casinos, being served alcohol, and even making arrangements with a prostitute, all within the resorts.
Nevada Assemblyman Jim Wheeler (R-Gardnerville) recently motioned to lower the gambling age to 18, but the legislation garnered little support in the state capital.
ID Checks
According to Yelp online reviews of Sands Bethlehem, many patrons have become frustrated with security's seemingly constant nagging for ID. Even with wristbands on, customers say they're routinely asked to furnish identification.
"No one wants to come to a casino, spend their money, lose their money, and be harassed the entire time," one review from March 2017 said. Another explained, "I was asked three different times for my ID, which is a freaking pain."