Sorry, Under-21ers: Nevada's Minimum Gambling Age Not Expected to Decrease
Posted on: February 20, 2017, 02:00h.
Last updated on: February 20, 2017, 12:16h.
Nevada's minimum gambling age will likely remain at 21, despite Assemblyman Jim Wheeler's (R-Gardnerville) efforts to slash the entry requirement to just 18.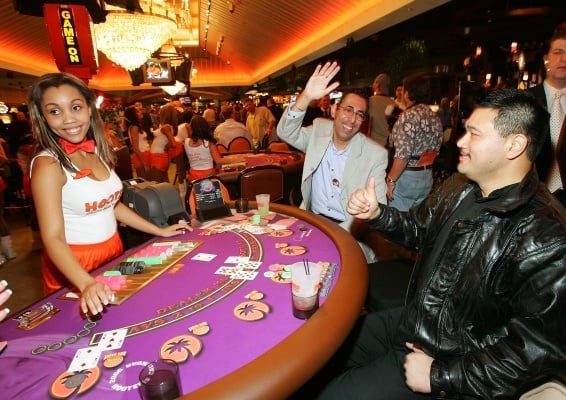 Passed in 1931, Nevada law has mandated that patrons wishing to gamble be at least 21 years old. Assembly Bill 86 would amend that order, but Wheeler seems to be spinning his wheels.
During a recent meeting of the Nevada Gaming Commission, one regulator said the bill is "dead on arrival," and Chairman Tony Alamo told the Las Vegas Review-Journal, "The industry has not come to us with any wants for dropping this [age]."
Wheeler's attempts to slash the Nevada gambling age came as a result of being asked by a veteran who served in Afghanistan why he was old enough to fight for the country, but not old enough to gamble in the Silver State. The former businessman said he didn't have an answer for the man, and as a result decided to introduce legislation to initiate a conversation on the matter.
To begin the process of joining any of the five branches of the US military, applicants can be as young as 17 with parental consent.
Age-Old Law
With strong opposition from the Nevada Gaming Commission, as well as the Nevada Resorts Association, Wheeler's statute appears headed for nowhere. That's mainly because lowering the gambling age to 18 would have created a bounty of potential regulatory concerns, while posing a minimal payout for the house.
Key among them: the 18-to-21-year-old demographic isn't typically known for having robust bank accounts. They likely wouldn't gamble big bucks in a given night, and with the drinking law remaining at 21, would require cocktail servers to card those on the floor.
In 2015, an undercover video produced by journalist Tim James highlighted the carefree approach some Las Vegas casinos take in determining if someone is of age to gamble and drink alcohol.
The sting targeted billionaire Sheldon Adelson, the man who is willing to spend "whatever it takes" to stop the expansion of online poker and internet casinos. The Las Vegas Sands founder says his crusade is a moral mission, as he believes internet sites cannot adequately block underage patrons.
But the hidden camera footage revealed two underage patrons freely gambling and consuming alcohol inside Adelson's Venetian property.
Young, But Not That Young
Nevada casino companies are in the process of developing new ways to attract the next demographic to Las Vegas. The millennial is reportedly less enthused with slot machines compares to previous generations, and that's led to the slow development of skill-based gaming.
The millennial is the sought-after audience both in Las Vegas and throughout the worldwide casino business. But gambling companies are more than willing to hold off on the Centennials (sometimes called Gen Z), aka those born 1996 and later.
For most of the country, the minimum gambling age to play at land-based commercial casinos is 21. There are exceptions in some states, specifically California, New York, and Oklahoma (it varies by house in all three), but the consensus among law and gaming regulatory agencies is that you need to be old enough to drink in order to bet.
Latest Casino Stocks:
Retrieving stocks data...
Retrieving stocks data...
Retrieving stocks data...
Retrieving stocks data...
Retrieving stocks data...