Antar Amends BetMGM Complaint, Says Company Preyed on Him
Posted on: June 13, 2023, 11:38h.
Last updated on: June 13, 2023, 12:53h.
In a new filing in the United States District Court for the District of New Jersey, counsel for Sam Antar amended his lawsuit against BetMGM while reiterating the claims that the operator preyed on his wagering habit, plying him with financial incentives and other gifts.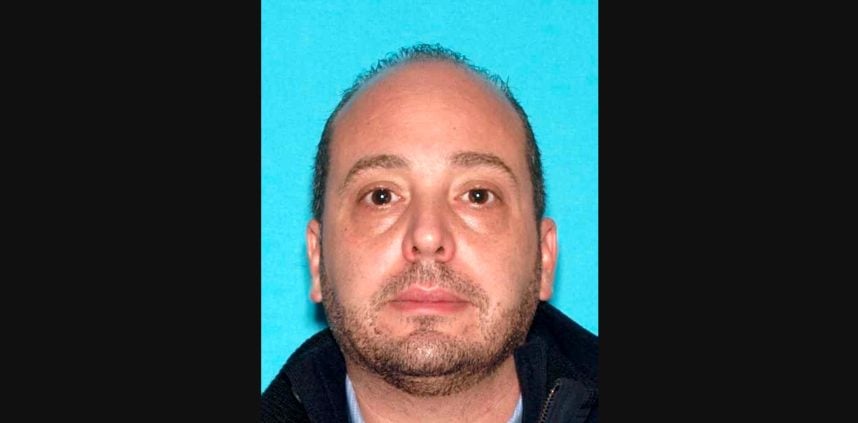 According to the filing, Antar wagered nearly $30 million with BetMGM and B Online Casino from June 2019 through January 2020, with all of that activity occurring legally in New Jersey. B Online Casino is the internet brand tied to MGM's Borgata, the top-grossing casino hotel on the Atlantic City Boardwalk. BetMGM is a 50/50 joint venture between MGM Resorts International and Entain Plc.
In 2019, Plaintiff's gambling activity exceeded $24 million, including more than $5 million in a 16-day period in January 2020. From May 2019 to January 2020, Plaintiff placed more than 100,000 online bets," according to the filing made by Antar's legal team.
The plaintiff's attorneys claim MGM exploited their client's problematic wagering by enticing him to bet more. Those motivations included gifts, dedicated hosts, and Noir status in the MGM Rewards program. Not only is Noir the highest level in the loyalty plan, it's invite-only. The suit names Quinton Hogan and Jerry Liang as the VIP account managers who served Antar. Counsel for the aggrieved party assert both employees were trained to recognize problematic wagering patterns.
"Defendants knew that Plaintiff was a problem gambler based on the amount of money he gambled with them between May 2019 and January 2020," according to the legal document. "The frequency with which Plaintiff gambled with the Defendants between May 2019 and January 2020 was a fundamental and visible symptom of problem gambling."
BetMGM Claps Back
BetMGM isn't taking Antar's claims lying down. Rather, the gaming operator asserts the suit is no more than a scheme to help the plaintiff raise money to pay off debt tied to prior misdeeds.
In 2019, New Jersey prosecutors and the Securities and Exchange Commission (SEC) accused Antar of duping family and friends in a financial scheme, using the proceeds to fund his compulsive betting habit. In 2000, the United States District Court for the District of New Jersey ordered Antar to pay $728,805 to settle insider trading claims tied to his uncle's Crazy Eddie's electronics chain. In April, Antar admitted to committing securities fraud with damages of $567K added BetMGM.
"Antar's claims fail as a matter of law. As a threshold matter, Antar's attempt to make BetMGM pay for his own crimes must be dismissed because he is bound by a mandatory arbitration provision that formed the basis of his relationship with BetMGM," said the gaming company in a legal filing responding to Antar's amended complaint.
The gaming company adds that its terms of service mandate that controversies must be settled by arbitration and that Antar's suit doesn't qualify as an exception to that clause. BetMGM adds that several other claims made by the plaintiff, including violations of the Consumer Fraud Act (CFA), don't apply in this case.
"Second, Antar's negligence claim fails because it is based upon purported duties that New Jersey law simply does not recognize. Finally, Antar cannot state an unjust enrichment claim because he received the benefit of his bargain— he wagered his money with BetMGM— and because he has not alleged the absence of a remedy at law," noted BetMGM's attorneys.
Frequent Communication Between VIP, Account Managers
It remains to be seen if the following evidence will be meaningful to a jury, but Antar's attorneys claim that between June 7, 2019, and Jan. 16, 2020, their client exchanged more than 1,800 text messages with Hogan and Liang, adding that over that 223-day span, Antar was in touch with the BetMGM employees on half of those days.
On July 9, 2019, the Defendants sent Plaintiff a text message asking if he wanted a $5,000 deposit match per week," noted the plaintiff's lawyers. "The deposit matches and communication in the immediately preceding paragraph were given by the Defendants for the purpose of enticing the Plaintiff to gamble. Also on July 9, 2019, the Defendants sent Plaintiff a text message telling him he would be receiving a $2,000 bonus."
Counsel for the plaintiff also claim that in addition to Noir status, BetMGM incentivized Antar with bonuses, deposit matches, event tickets, and free parking at Borgata.