Russian Slots Hacking Gang Refocused on Europe and South America After US Arrests
Posted on: March 20, 2017, 02:00h.
Last updated on: March 20, 2017, 11:59h.
A sophisticated team of slots hackers that bilked US casinos of millions of dollars has moved on to new territories, a security expert told regulators at a conference in Las Vegas last week.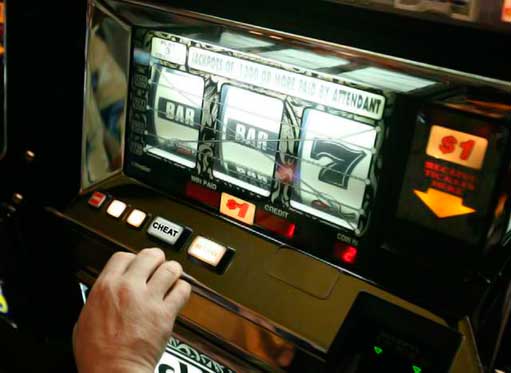 The group is now focusing its attention on the casinos of South America and Europe, following the arrest of four of its operatives in St Louis, Missouri, in 2014.
The gang, known to be based in St Petersburg, Russia, was most recently detected in Peru, said Rex Carlson, an independent gaming expert, at the North American Regulators Round Table at the Luxor.
Authorities first became aware of the activities of the group almost three years ago, although its believed the scam may have been in operation for over a decade.
In June 2014, accountants at the Lumiere Palace in St Louis noticed that an inordinate amount of money had been paid out by a handful of the casino's slots. Surveillance footage showed a man playing the machines, all of which had been manufactured by Australian company Aristocrat Leisure, while covertly holding his phone up to the screen.
After a while, he would walk away, only to return a few minutes later to play again, which is when he would win big.
RNGs Cracked
The casino became convinced he had found a way to figure out the seed of the machines' random number generators, allowing him to know when to hit the button to win.    
The man in the surveillance footage, who was identified as Russian national Murat Bliev, had left the country, but was arrested by the FBI, along with three of his associates, when he tried to return later in the year.
It was the first misstep by a ruthlessly organized gang that had been getting away it for years, and the detainees were able to offer authorities some insights into exactly how the operation worked.   
Casinos Unprepared
As suspected, the random number generators of certain machines had been cracked. Scouts would first patrol the casino floor, looking for desirable machines, which they would then video using their phones and send the footage back to headquarters in St Petersburg.
Using the video, gang members in Russia were able to reverse engineer aspects of the machine's RNG over the course of several weeks.
Next, foot soldiers like Bliev would return to perform the sting. They would surreptitiously film the machine with one phone as they were playing, while another phone in their pocket would buzz when it was time to hit the button for an optimal payout.   
Willy Allison, casino game protection consultant and owner of World Game Protection Inc, told the round table that many casinos were unprepared to deal with the new breed of casino cheat because their slot technology was often "photocopied" from Atlantic City and Las Vegas 25 years ago.
"Computing has moved along so fast that we now have bad, smart guys that can create algorithms to beat RNG if they aren't complex enough," he warned.