Rush Street Gaming Partners with Portsmouth to Build Virginia Casino
Posted on: May 27, 2020, 07:33h.
Last updated on: May 28, 2020, 07:24h.
Chicago-based Rush Street Gaming has been named by officials in Portsmouth, Virginia, as the preferred company to build, own, and operate a casino resort in the Hampton Roads city.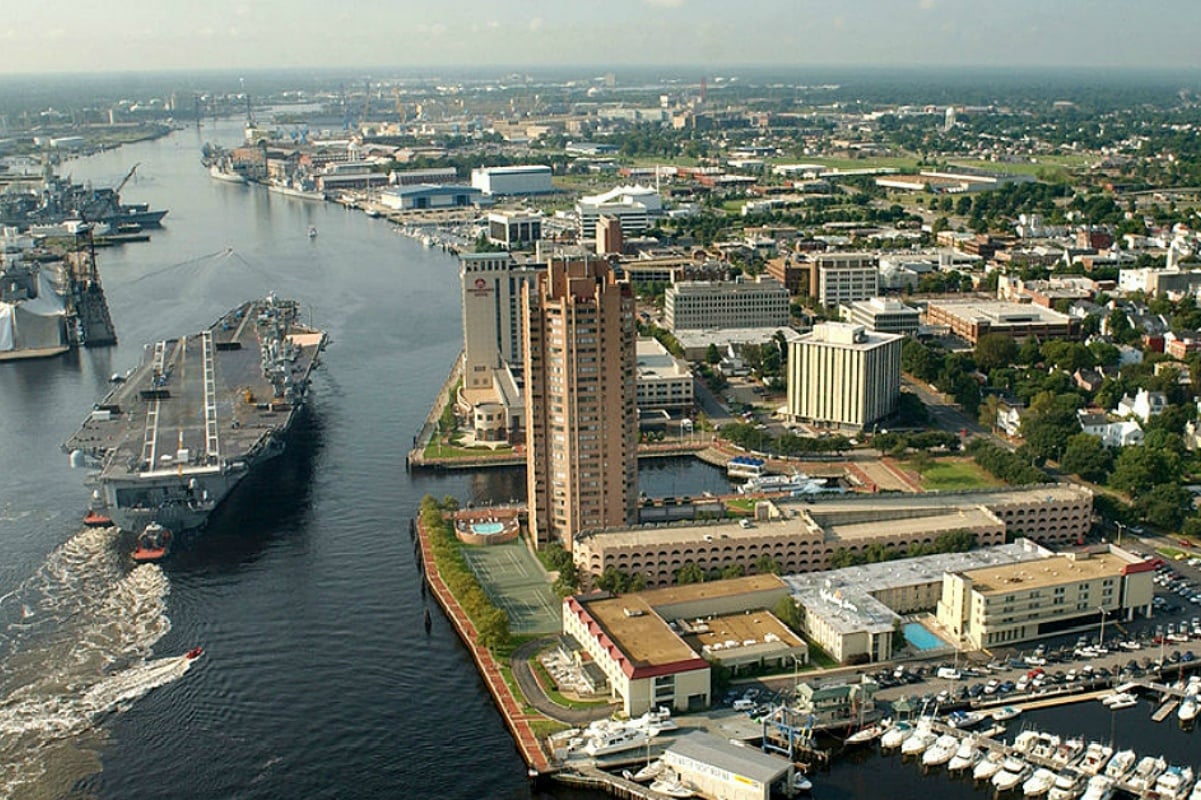 Last month, Virginia Gov. Ralph Northam (D) signed off on the state legislature's wishes to allow five economically distressed towns to welcome one casino resort each, so long as residents of the area approve of such a project through a local ballot referendum during the November 3 election.
Rush Street has four casinos, all which use its Rivers Casino branding. They are located in Philadelphia and Pittsburgh, Pennsylvania, Des Plaines, Illinois, and Schenectady, New York.
Now, it's poised to enter the recently liberalized Virginia commercial casino market.
Project Scope
The state gaming legislation requires a minimum investment of $300 million. Rush Street has also agreed to pay the city at least $10 million to acquire the proposed development land located at Victory Boulevard and Cavalier Boulevard just off Interstate 264.
Rush Street Gaming, led by Neil Bluhm and his team, has a great national reputation, and they have an impeccable track record of more than 20 years in the gaming industry," said Portsmouth Mayor John L. Rowe. "They understand Portsmouth's vision for the Entertainment District beyond the mere presence of the casino."
Rivers Casino Portsmouth, as the complex would be known, calls for a casino, numerous restaurants, convention space, hotel, and event lawn. An independent consultant forecasts the casino will pay Portsmouth more than $16 million annually in taxes, and pump over $200 million each year into the local economy.
The casino is expected to create 1,400 construction jobs, and 1,300 permanent positions.
Portsmouth, like the four other cities that qualify for a casino – Bristol, Danville, Richmond, and Norfolk – met the criteria of having an unemployment rate of at least five percent in 2018, a 20 percent or higher poverty rate in 2017, and a minimum population drop of 20 percent between 1990 through 2016.
Nearby Competition
Portsmouth and Norfolk are neighboring cities, separated by the Elizabeth River. Norfolk officials approved partnering with the Pamunkey Indian Tribe last night for its casino resort.
Norfolk has long been aligned with the Native American group. The tribe says its plans call for a $500 million resort featuring a 300-room hotel, several restaurants, and 2,500-seat entertainment venue.
Though Norfolk has partnered with an Indian tribe, the casino would operate as a commercial enterprise. The casino is targeting a 13.4-acre parcel of vacant land east of the Harbor Park baseball stadium.
The tribe says the project will lead to 2,000 construction jobs and 2,500 full-time permanent positions. But this is all new to the Pamunkey people, as they only gained federal recognition in 2015 and have no experience in gaming.
The Pamunkey Indian Tribe is a small Native American community consisting of only a couple hundred members. Its reservation, located some 25 miles East of Richmond, measures 1,200 acres. But several state lawmakers, including Del. Barry Knight (R-Virginia Beach) and Sen. Lynwood Lewis ( D-Accomack), have led the fight in Norfolk partnering with the tribe in order to allow them to establish an economic enterprise that can secure their sovereignty for years to come.
To help offset concerns regarding its lack of gaming experience, the Pamunkey Tribe has brought in billionaire Jon Yarbrough, founder of Video Gaming Technologies. His former company, which he sold to Aristocrat Leisure for $1.3 billion in 2014, developed, manufactured, and distributed Class II bingo-based gaming machines to Native American casinos.
"I have worked with countless tribes and I know what it takes for a project like this to be successful," Yarbrough said in January.
Similar Guides On This Topic