Rod Ratcliff Sues Indiana Gaming Commission in Response to License Suspension
Posted on: January 20, 2021, 09:45h.
Last updated on: January 21, 2021, 08:22h.
Spectacle Entertainment founder and former CEO Rod Ratcliff has filed a lawsuit against the Indiana Gaming Commission. The move comes nearly a month after the state regulatory agency suspended his license as part of an ongoing investigation into the Indianapolis-based gaming company.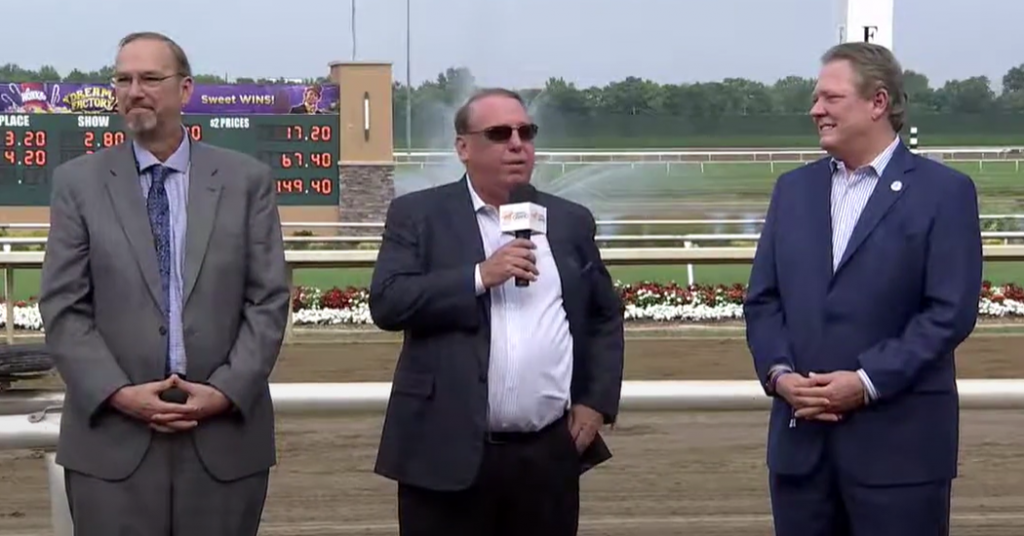 The longtime Indiana gaming executive created Spectacle in 2018 to purchase the Majestic Star Casino in Gary. Earlier that year he sold Centaur Gaming, which owned the two racinos in the state, to Caesars Entertainment.
The IGC investigation began nearly a year ago after Centaur was determined to be part of a federal case involving illegal campaign contributions dating back to 2015.
Ratcliff has not been indicted in the case, but former Spectacle Vice President and General Counsel John Keeler was in September. Keeler held a similar position at Centaur under Ratcliff.
The investigation has also created delays in plans to move casino operations in Gary from the Majestic Star to Hard Rock Northern Indiana, a $300 million joint venture between Spectacle and Hard Rock International. The lawsuit claims IGC Executive Director Sara Tait acted unilaterally in that decision, which it said she has no authority to do.
Ratcliff's attorneys filed the suit in Lake County, where Gary is located, and not in Marion County, where both Spectacle and the IGC are located. The suit states Lake County is a proper location because his gaming license is tied to the casino property there.
Suit Claims Commission Action Unfair
The IGC suspended Ratcliff's license at a Dec. 23 meeting where commission staff detailed additional findings beyond the campaign finance violations. The suspension was deemed an emergency.
However, Ratcliff's attorneys in the suit said that the IGC improperly used that justification against their client.
By operating outside of its legal scope and unfairly judging Mr. Ratcliff as guilty by association, the Indiana Gaming Commission has created a problem where none existed and delayed what will be a significant contributor to the Lake County economy," said Robert Vane, a Ratcliff spokesperson in a statement.
The agency issued a statement in response to the lawsuit.
"The Indiana Gaming Commission is fully committed to ensuring the integrity of gaming in our state and does not comment on pending litigation," IGC Deputy Director Jenny Reske told Casino.org.
Feds Say Centaur Funds Went to Candidate
According to the Keeler indictment, Centaur Gaming executives and campaign consultants for former Indiana state Sen. Brent Waltz set up a plan for the company to fund Waltz's congressional campaign under the guise of individual contributions. Waltz was also indicted.
Prosecutors allege the consultants recruited individuals to contribute to the Waltz campaign. Then, the consultants would send invoices to Centaur for bogus research projects. When Centaur paid the invoices, the consultants gave that money to the donors and refunded their contributions.
Keeler's license, initially suspended in September after his indictment, was formally revoked at the same December hearing where Ratcliff's was suspended. Both he and Ratcliff have appealed the orders against them.
Lawyers Say Ratcliff Denied Process
The filing states that on the day prior to last month's IGC meeting, Ratcliff entered into an agreement to sell his shares of Spectacle. While the suit does not declare the buyer, lawyers representing Ratcliff at the Dec. 23 meeting told Commission officials their client would sell the shares to Greg Gibson, a Terre Haute businessman who helped form Spectacle with Ratcliff.
The next day, though, representatives from Hard Rock International objected to the sale. In doing so, they noted their understanding was that Gibson would buy the shares through a promissory note. In essence, that could make Ratcliff the project's biggest creditor.
Hard Rock offered to buy out Ratcliff, a step the suit claims Tait previously encouraged Ratcliff to pursue. However, no agreement could be reached.
Ratcliff's suit states that by labeling his suspension an "emergency," the commission did not have to issue a formal complaint to him. In a non-emergency situation, the suit says Ratcliff would have had a chance to take part in an evidentiary hearing where witnesses could be cross-examined.
"From Ratcliff's point of view, the only rationale explaining Defendants' hastily issued and (beyond authority) Emergency Order was that Defendants intended to squeeze Ratcliff to sell to Hard Rock at a discount," the lawsuit states.
IGC Discovers More During Investigation
While Ratcliff has not been indicted in the case, state gaming officials said at last month's hearing they have "information and belief obtained independently" that connects Ratcliff to the federal investigation. They said he was an unnamed executive mentioned in Keeler's indictment that met with a consultant to orchestrate a plan to get money from Centaur to a congressional candidate.
In addition, as the investigation continued, the IGC said they discovered other issues Ratcliff failed to disclose to the commission. Those included transfers of company shares and a settlement agreement Ratcliff signed last February that the commission was not privy to for eight months.
Ratcliff had also formally stepped away from a leadership role at Spectacle in June. The IGC then ordered Ratcliff to refrain from exercising any management authority over Majestic Star operations, something commission staff said he failed to do.
IGC twice sought to interview Ratcliff for the investigation, and both times he declined. In addition, three other people tied to the case have also declined. Two of those invoked their Fifth Amendment rights against self-incrimination.
At the time of the suspension, the IGC gave Ratcliff until Jan. 8 to appoint a suitable trustee to oversee his shares. As of last week, a trustee had not been named.
The lawsuit claims the trustee would be given authority over Ratcliff's personal trust and not just his Spectacle shares, a move it says the IGC cannot enforce.
The suspension is scheduled to last 90 days. After that time, the IGC may consider revoking Ratcliff's license.
The investigation into Spectacle remains active.