Rochester, New Hampshire Again Considers Sportsbook Proposal
Posted on: August 1, 2023, 05:33h.
Last updated on: August 1, 2023, 11:15h.
The Rochester, New Hampshire City Council will discuss a proposed sportsbook casino at Tuesday's meeting. If eventually approved, local residents will be able to vote on the proposal during November's election.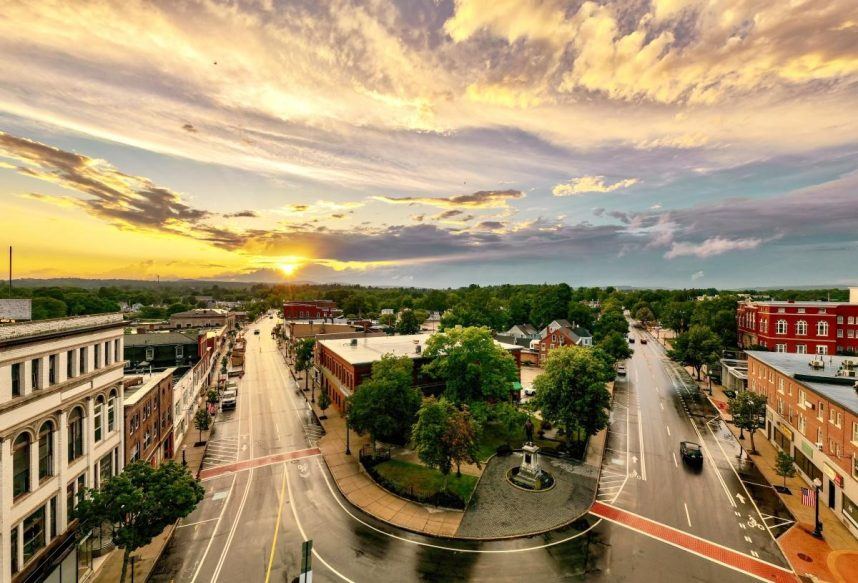 Tuesday's meeting is only an initial hearing on the proposal. The City Council would have to approve the referendum in September. A public hearing also would need to take place in October before it could be placed on the November ballot. The proposed townwide referendum would be held on November 7.
This week, Rochester Mayor Paul Callaghan told New Hampshire's Foster's Daily Democrat that "There is a strong possibility we will decide to put this to our voters."
Even if voters approve the proposal, the New Hampshire Lottery Commission would need to approve Rochester as a gaming site.
In a prior 2019 vote, Rochester residents defeated a casino/sportsbook proposal. The close vote was 1,488 to 1,439.
Local Restrictions
In June, the Rochester City Council approved an ordinance that says where such a gaming operation can be located in the community. That includes a commercial zone near routes 11 and 125, or the Granite Ridge zone. If it is located in The Ridge shopping plaza, a special permit would be needed.
Any gaming floor would need to be at least 20,000 square feet, and parking requirements include spaces for buses and at least 0.75 parking spaces per gaming position.
At least 2% of the parking spaces need to have electric vehicle charging stations, with a minimum of four required. There are also requirements for outdoor entertainment noise, architecture, and landscaping.
In addition to the physical requirements, Callaghan said any would need to benefit the community.
They all need to be associated with a charitable gaming facility, so we will look at that," Callaghan added. "The entire process is strictly regulated by the lottery commission, so there is very good guidance."
City officials already have met with Charlie McIntyre, executive director of the New Hampshire Lottery Commission.
Other N.H. Locations
DraftKings sportsbooks and charitable gaming casinos are in operation in other New Hampshire communities. These include Dover, Manchester, and Seabrook.
DraftKings sportsbooks are located in the Brook Casino in Seabrook, the Filotomo Casino and Restaurants at the Dover Bowl, and in Manchester.
The three current sportsbooks are at casinos.
They are good choices because they already have the security and personnel in place to operate the facilities," New Hampshire Lottery spokesperson Maura McCann told Foster's Daily Democrat.
Under state law, New Hampshire can open no more than 10 sports wagering operations in charitable gaming casinos.
Already, 16 towns and cities in the state applied for sports betting operations, McCann said.
In June, a new charitable casino was given approval by a local planning board in Concord, New Hampshire after a lengthy review. It is to be on the east side of the state's capital. But concerns about crime and environmental impact have led to opposition to the project.
A legal appeal against the casino was filed in a local court by resident Kassey Cameron.