Roblox and Underage Gambling at the Center of New Lawsuit
Posted on: August 18, 2023, 03:18h.
Last updated on: August 18, 2023, 02:57h.
Update: Roblox provided Casino.org with a statement regarding the lawsuit, included at the bottom of this article. However, the company wasn't able to explain how the third-party sites had access to supposedly privileged Roblox internal data, such as usernames and Robux balances, given the sensitive nature of the situation.
Roblox Corp., the video game developer behind the eponymously named game, had to have seen this coming. Parents have taken legal action against the California-based company, claiming that the widely favored online game functions as an illicit gambling platform targeting and taking advantage of minors.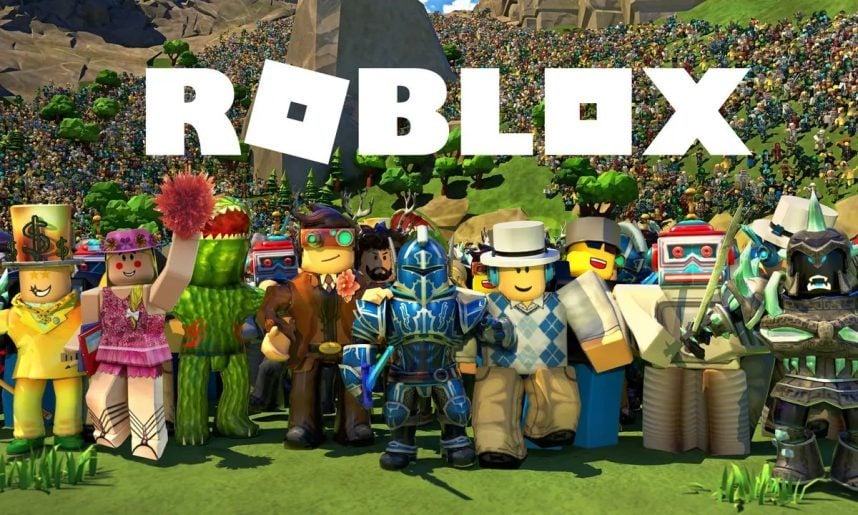 Rachel Colvin and Danielle Sass took legal action against Roblox earlier this week by filing a lawsuit in the U.S. District Court for the Northern District of California. They seek compensation for the monetary losses their children incurred playing Roblox.
Colvin and Sass assert that the game, known for its expansive metaverse of interactive users, violates the Racketeer Influenced and Corrupt Organization Act (RICO). They also accuse the company of illicitly profiting from the rapid expansion of the gambling industry.
Colvin and Sass assert in the suit that they had no idea their children had been engaging in Roblox's commercial space, available with the in-game currency Robux. They have requested the case be heard by a jury.
Led Into Temptation
Roblox has received substantial backlash for impeding endeavors to create a safer online environment for kids. This issue came to a head in May when BBB National Programs, a responsible marketing advocacy, discovered that the company had allegedly circumvented marketing protocols meant to protect children.
It was also accused of having obfuscated the line separating advertisements and legitimate gaming content. Furthermore, Roblox found itself entangled in a Federal Trade Commission complaint over deceptive marketing filed by the Truth in Media group last year.
The crux of the matter revolves around the utilization of Roblox and its Robux digital currency, which holds tangible value. Each Robux is valued at $0.0125, according to the lawsuit. The plaintiffs allege that underage gamers – 62% of Roblox players are under 16 – are able to make Robux purchases using their parents' credit or debit cards, with no controls in place. Logically, then, Roblox also has complete records of all purchases and subsequent Robux transfers.
Upon purchasing Robux, users are granted permission to enter external gambling websites, referred to as virtual casinos, that aren't part of the Roblox ecosystem. The children can further connect their Robux wallet to these gambling sites, allowing Roblox to trace electronic transactions. Neither Roblox nor the gambling site requires age verification.
Satozuki Limited B.V., Studs Entertainment Ltd., and RBLXWild Entertainment LLC are also defendants in the suit. They allegedly operate third-party sites where Roblux can be used for gambling or trading.
Giving Into Greed
In addition to its other accusations, the complaint contends the gambling platform actively solicits minors to endorse illicit gambling platforms. It states that BloxFlip, a website run by Studs, rewarded users on TikTok with complimentary Robux in exchange for promoting its site.
Roblox's own terms and conditions assert that it doesn't support or allow any form of virtual gambling, even simulated, in which virtual chips, bets, or real currency, such as Robux or in-game assets, are involved.
Colvin and Sass claim these guidelines are deceitful because of the fact that the company has permitted third-party gambling platforms to accept actual cash for online betting activities.
Roblox, according to Colvin and Sass, has the power to dismantle this illicit gambling network, but won't because of its monetization potential. Their claim asserts that Roblox gains millions in yearly income by imposing a substantial 30% charge for converting Robux earned on the platform into real-world currency.
Roblox reportedly has an entire team of employees whose function is to prevent Robux from being used for gambling purposes. It claims it takes the matter seriously, an argument it reiterated in a media response about the lawsuit. This contradicts the fact that BloxFlip remains active two years after its launch.
Roblox Response
In an email exchange with Casino.org, Roblox provided the following statement after the story was published.
We are not commenting on the specifics of pending litigation," explained Roblox. "That said, Roblox's Terms of Use and Community Standards prohibits use of sites like those mentioned. Furthermore, these are third-party sites and have no legal affiliation to Roblox whatsoever. Bad actors make illegal use of Roblox's intellectual property and branding to operate such sites in violation of our standards. Roblox has teams and processes in place to investigate these websites to protect our brand and platform, including, where possible, having the websites removed. In some cases, we engage with law enforcement as part of our efforts. Ensuring a safe and compliant online experience for users of Roblox is a core tenant of the company. Roblox will continue to be vigilant in combating entities who engage in practices that are in violation of our policies or endanger the safety of our community."