Rivers Pittsburgh Goes Dark for a Week as Local Officials Tackle COVID Caseload
Posted on: July 4, 2020, 12:45h.
Last updated on: July 6, 2020, 12:01h.
Because of a spike in COVID-19 cases in the Pittsburgh area, the Rivers Casino in the Steel City shut down just after midnight Friday.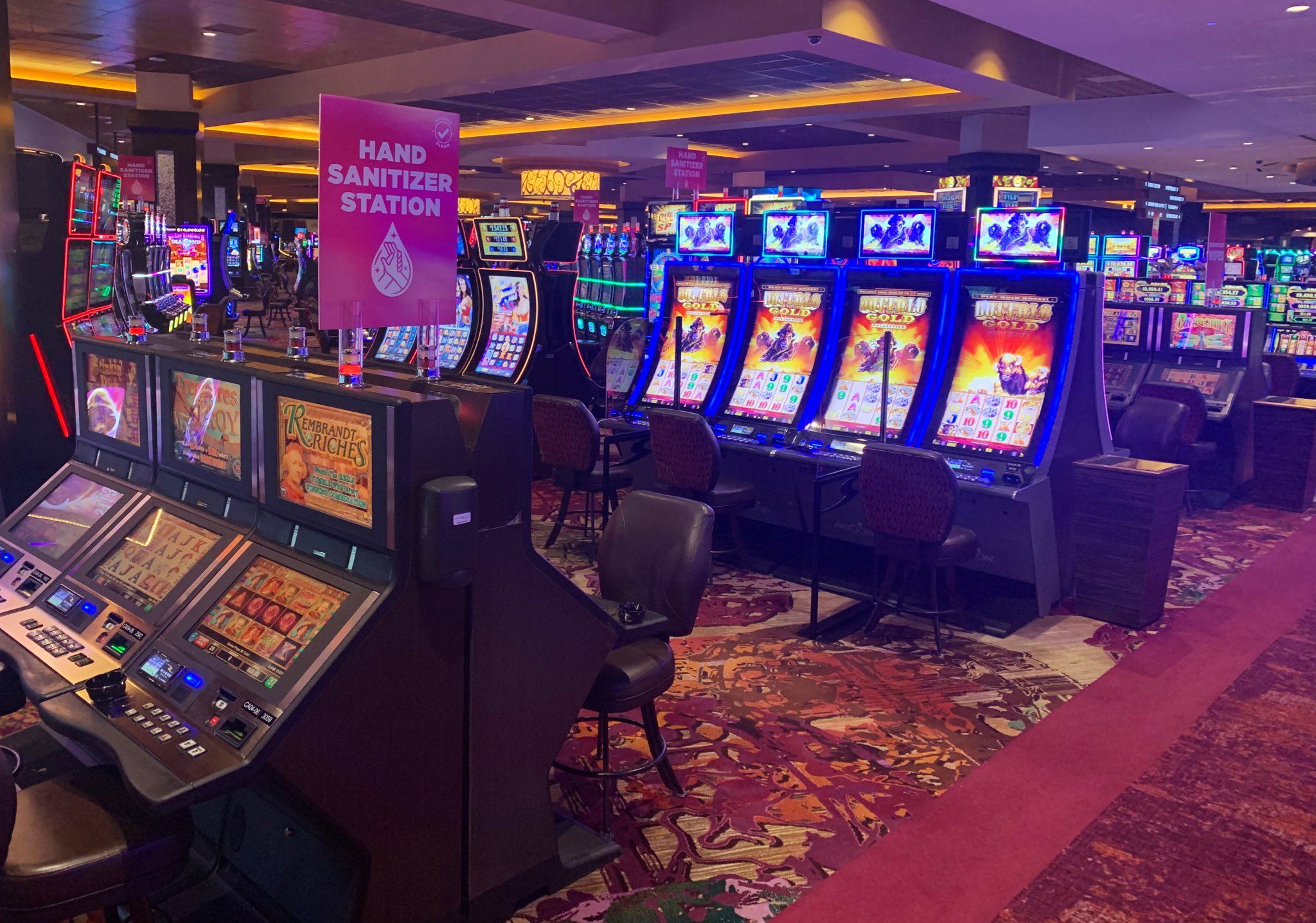 The Rush Street Gaming property was ordered closed by the Allegheny County Health Department on Thursday. Besides the casino, the directive also called for all bars, restaurants, nightclubs, taverns, and any event bringing together 25 or more people to close for the next week.
"The health and well-being of our Team Members, guests, and the community is our number-one priority," the casino posted on its website.
The Pittsburgh casino reopened on June 9 after being closed for nearly three months because of the coronavirus. Under Pennsylvania's reopening guidelines, the casino operated at half capacity. It's one of the state's biggest casinos, with more than 2,600 slot machines. Prior to the coronavirus pandemic shutting down all the state's casinos in March, Rivers' slot handle of $2.52 billion for the 2019-20 fiscal year was the third-largest in the state.
Unlike other states, which allowed casinos to reopen statewide, Pennsylvania took a county-by-county approach, permitting casinos and other entertainment venues to open their doors once the county reached the green phase of the reopening plan.
Big Increase in Cases Last Week
Allegheny County, Pennsylvania's second-largest county with a population of 1.2 million, had a total of 2,382 COVID-19 cases through June 26. One week later, the number of positive cases has grown by more than 37 percent to 3,280.
Of pressing concern has been the growth in positivity rate, meaning an increase in the percentage of tests coming back as positive. On Facebook, Allegheny County Executive Rich Fitzgerald said the rate has jumped from about 6 percent last week to 10 percent as of today.
In issuing the order Thursday, Health Department Director Debra Bogen said that her department investigated more than 700 new cases that originated between June 20-30. From that study, Bogen's staff found that some of the new cases visited 40 different bars and nightclubs. About 15 venues were named by more than one new case.
In addition, workers at a dozen nightspots have tested positive.
In a statement, Bogen said she knew the decision wouldn't necessarily be popular with everyone, especially since it came a day after state leaders issued an order requiring people to wear a mask anytime they leave their home.
"I also realize that this newest order won't make any of that better. But as Health Department Director, I am charged with protecting, promoting, and preserving the health and well-being of all county residents, particularly the most vulnerable," she said. "This is not a decision that I've made lightly. But I believe it's necessary based on the new cases in the county and the community spread that is occurring."
Most Casinos Have Reopened, Some Now Twice
As of Friday, the American Gaming Association (AGA) reported only 162 of the country's 989 commercial and tribal casinos were closed. That list, though, did not include Rivers in Pittsburgh.
According to a map on the AGA website, most of the remaining commercial closures are located in the northeastern states, with clusters of tribal casinos closed across southwestern states. In some cases, such as in Oklahoma, tribal casinos have closed after reopening because of spikes in new cases.
In Arizona, three Gila River tribal casinos reopened for a second time in six weeks on Thursday after closing two weeks ago because of an increase in cases in the Phoenix area. The June 19 closure also came after a casino employee died after contracting the virus.
On Twitter, the tribe outlined some of the new steps it would be taking at the casinos to control the spread of the virus. That included closing from 2 am-10 am PT daily for deep cleaning, mandating the use of masks, checking guests' temperatures at entrances, and banning smoking on the gaming floor.
Similar Guides On This Topic