Ritz Club Wins £2 Million Against Wealthy "Gambling Addict"
Posted on: August 25, 2014, 07:08h.
Last updated on: August 22, 2014, 01:11h.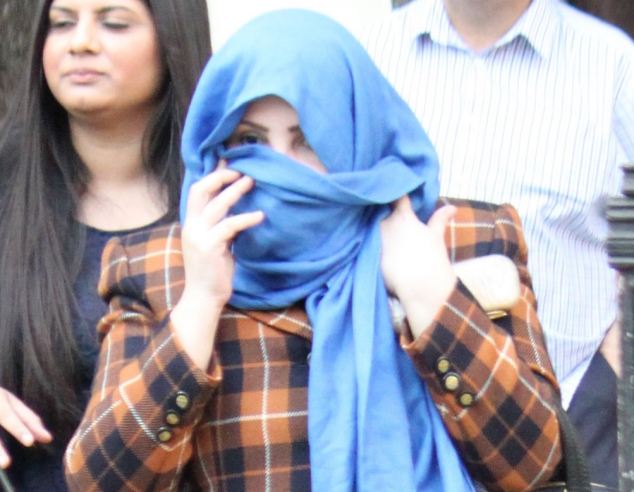 The Ritz Club, one of the London's most distinguished casinos, has won a High Court battle against Noora Al-Daher, the gambling addict wife of the Omani foreign minister.
The Ritz sued Al-Daher after she had visited the casino in April 2012 and proceeded to lose £2 million ($3.3 million) in a few hours, but later failed to honor £1 million ($1.65) of her debt.
Al-Daher promptly counter-sued, claiming that the casino had taken advantage of her.
Al-Daher said in court that Ritz Club employees encouraged her to continue playing a game of chemin-de-fer, despite having been made aware of her gambling addiction, and even allowed her to cash checks, which she claimed was illegal.
She also said that the casino had been under a "duty of care" towards her, a responsibility which it had failed to fulfill.
"The staff paid no regard to her distraught demeanor or what she told them and did nothing to discourage her from gambling or to reflect on the wisdom of further gambling," said Mrs Al-Daher's barrister, Robert Deacon. "She commenced gambling and, as her losses mounted, staff encouraged her to continue, saying she was going to win and that her facility would be increased to £2 million.
It was reportedly common practice for her Mrs Al-Dahler to sign checks for credit.
As her gambling continued, staff stood behind her with pre-written checks which were provided to her until £2 million was gambled and lost."
Gambled £20 million
However, the court also heard that Mrs Al-Daher was a longstanding "good customer," a frequent visitor to the casino between 1999 and 2012, who would regularly spend hundreds of thousands of pounds in one evening. She was described as a "woman of great wealth" who, over the past 13 years, had gambled over £20 million at the Ritz and was down £7 million in total over the period.
A few months after the incident in question, the court was told, she and her family gambled away £3 million ($5 million) in Las Vegas.
It was reportedly common practice for her Mrs Al-Dahler to sign checks for credit.
"She was a very good customer for us," said Ritz CEO Roger Maris."There had been a very good history of paying. There was no thought in our mind that the checks were not going to get paid,"
The Ritz strongly denied that Al-Daher was put under any pressure to continue gambling. Clive Freedman QC, defending the casino, said that it seemed odd that Al-Daher had honored £1 million of the $2 million in December 2012 without fuss but disputed the rest.
No Legal Authority
High court deputy judge Seys Llewellyn QC said that there was no legal authority to support her claim and, ruling that there was no unlawful giving of credit, awarded the disputed £1 million to the Ritz, plus interest. Regarding the casino alleged "duty of care," he said: "In my judgment authority does not support such a duty."
The judge said he was certain that had Mrs Al-Daher been refused permission to carry on gambling at the Ritz casino, she "would have been eager and inclined to gamble at other casinos thereafter, and very probably during her stay in London during the days or weeks after 3 April 2012."
"It is striking that she and her family gambled away $5m in Las Vegas in June some two to three months later," he added.
Most Read