Richard Branson Shopping for Resort Property in Las Vegas to Make Virgin Hotel
Posted on: November 4, 2017, 09:59h.
Last updated on: November 4, 2017, 03:05h.
Virgin Group founder Richard Branson owns everything from an airline and health clubs to a commercial spaceflight company and a small media empire. Now the eccentric billionaire has his sights on the hotel business in Las Vegas.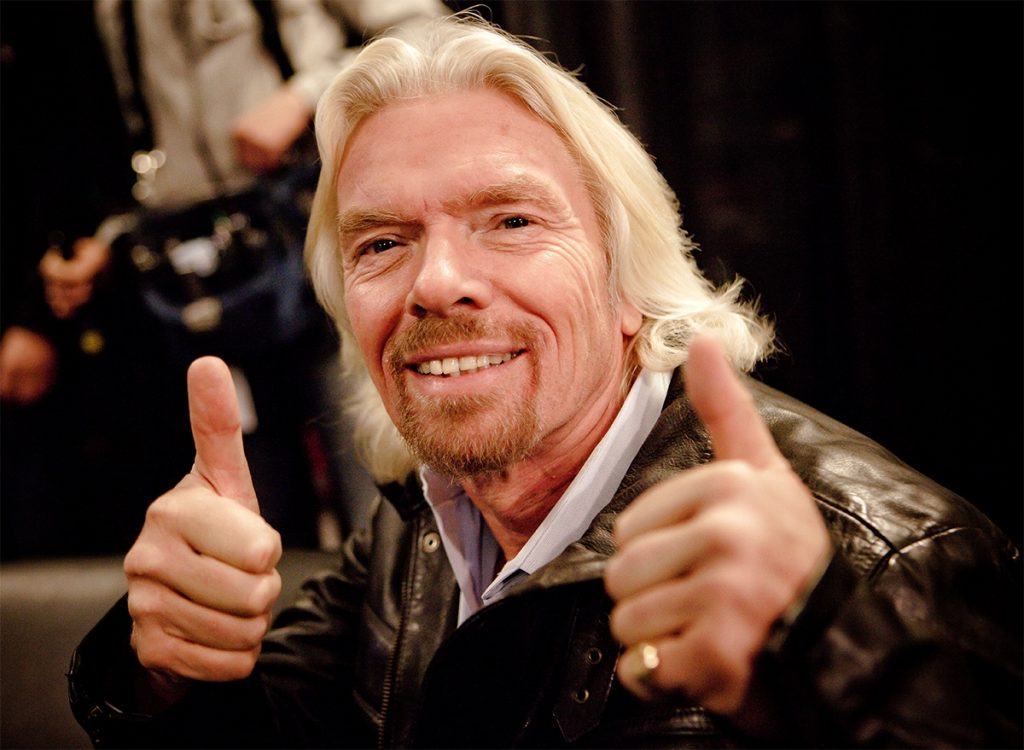 This past week, Branson expressed interest in buying an existing casino-resort property and putting it under his brand, Virgin Hotels.
Branson launched Virgin Hotels in 2010, and opened its first location in Chicago in January 2016. The original plan called for eight hotels in US cities by 2020, with New York, San Francisco, Silicon Valley, Dallas, New Orleans, Palm Springs, and Washington DC all on the list.
That vision has since expanded, with 20 hotels by 2025 as the new target, which has Branson shopping for potential places in Las Vegas. His company has partnered with Bosworth Hospitality Partners to help them find the right location.
"We are highly energized right now in pursuit of procuring a Las Vegas casino hotel resort," founder Richard Bosworth told the Las Vegas Sun. "Due to confidentiality concerns I cannot share any specific details. However, we are completing our confirmatory due diligence."
Vegas Connections
Branson's former airline Virgin America, which he sold to Alaska Air last year, makes several flights to McCarran Airport from various cities, and his Virgin Atlantic Airlines has direct flights to Sin City from London and Manchester.
The 67-year-old Englishman designed the hotels with luxurious beds, free WiFi and reasonable prices for the minibar. The Chicago property has room rates ranging from $145 to $210 a night on discount travel sites.
The seventh wealthiest UK resident also is an investor in Hyperloop One, the electromagnetically levitated tube that seeks to shuttle humans from one city to the next at speeds up to 670 mph. The company has its testing facility nearby in North Las Vegas. Branson joined the board of directors on Oct. 12.
Casino Novice
Branson insists he doesn't have any interest in gambling. In his biography, Finding My Virginity, published in October, he wrote about trying to teach his teenage son and daughter a lesson about the perils of gambling in Las Vegas only to have the effort backfire.
"Rather than getting themselves into a dangerous situation, I decided to introduce them to the pitfalls of betting personally," Branson wrote. "I thought learning a few hard-hitting lessons in an atmosphere of hedonism and wild abandon could actually be effective."
He gave them each $40 in chips and then placed bets for them at a roulette wheel. In a few minutes they had lost their money and dad was ready for a paternal dose of fatherly advice.
"There's a saying in Vegas, 'The house always wins.' And that's true. The only people who make any money out of casinos are the owners. And they make plenty of it," he told his kids.
The only problem was he had unknowingly left some of the chips on the table and walked away. Then, as they walked past the roulette table, people started applauding. Apparently the money had multiplied in their absence.
He tried to save face but the kids weren't buying it.
"It's important to remember that there is an exception to every rule," he tried to tell them. "I might as well have been talking to a brick wall. They were too busy grinning to pay attention."