Revenues Up, Profits Down at IGT Since Merger
Posted on: August 11, 2015, 02:13h.
Last updated on: August 11, 2015, 02:26h.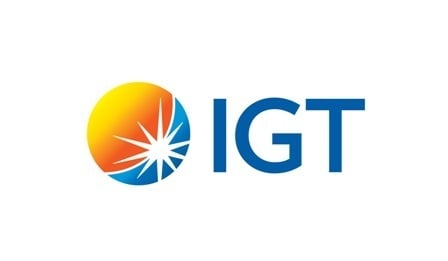 The merger of International Game Technology (IGT) with GTECH was expected to provide growth for the companies, and so far, that seems to be working out well for the new incarnation of IGT.
However, that growth hasn't been without hiccups, as the new company has seen profits decline in the first full quarter of earnings since the merger.
First, though, is the good news on revenues.
Revenues were up approximately 36 percent in the second quarter of 2015 for IGT, rising to $1.29 billion compared to about $945 million last year.
Because of the way the corporations are structured, this is actually a comparison of revenues for both groups for the entire quarter against only those of GTECH from last year.
Revenues Up Slightly Even After Adjustments
However, the numbers look less impressive if you take into account what IGT was doing independently last year. Adding that in and adjusting for changes in currency values, revenues are still up for the new version of IGT, but only by a modest one percent.
The company has seen impressive growth in their North American Lottery products, while the Italian and North American Gaming and Interactive segments have declined in the last year.
Overall, the company said that net income was down 32 percent, causing a net loss per share of about 59 cents.
However, new IGT CEO Marco Sala still expressed positivity and excitement over the results.
"We are pleased to report for the first time as a single company," Sala said in a statement. "As anticipated, our second quarter results reflect the stable growth characteristics of our global lottery operations and a meaningful sequential improvement in our gaming operations."
Too Early to Determine Long-Term Impact of Merger
Digging deeper into the numbers, it is hard to reach any firm conclusions about IGT's future due to complications in comparing their results from this quarter with what the companies did separately last year.
For instance, take the increase in IGT's revenue from North American Lottery services.
While an increase in service revenues were up, product sales were down, and the overall revenue increase was largely due to the fact that the company paid penalties for missing profit targets for the Illinois Lottery in the previous year.
Meanwhile, North American Gaming and Interactive revenues were down due to lower service revenues, but social gaming through DoubleDown was slightly up.
In addition, the acquisition caused some accounting irregularities for the old IGT operations: their second quarter was actually four days longer in 2014, naturally causing some decline in their 2015 numbers.
Similar incongruities exist in the company's international business as well. Overall international revenues were up about eight percent because of growth in Eastern Europe and South Africa.
However, in Italy, revenues fell by 22 percent due mainly to the fact that the Euro fell against the Dollar over the past year. When you take out the currency issue, revenues were still down, but just four percent: mostly due to higher taxes on gaming machines in the country.
With the numbers in flux thanks to the complexities of combining two major gaming firms, Sala instead focused on what had been accomplished logistically in such a short time.
"We have accomplished a lot in the past four months, notably organizing ourselves under a single leadership team and consolidating our manufacturing footprint," Sala said. "In this year of transformation, we will continue to focus on integration to provide a solid foundation for future growth and value creation."