Scottish North Sea Trawlerman Wins Biggest Online Jackpot Ever
Posted on: November 1, 2013, 05:30h.
Last updated on: October 30, 2013, 09:19h.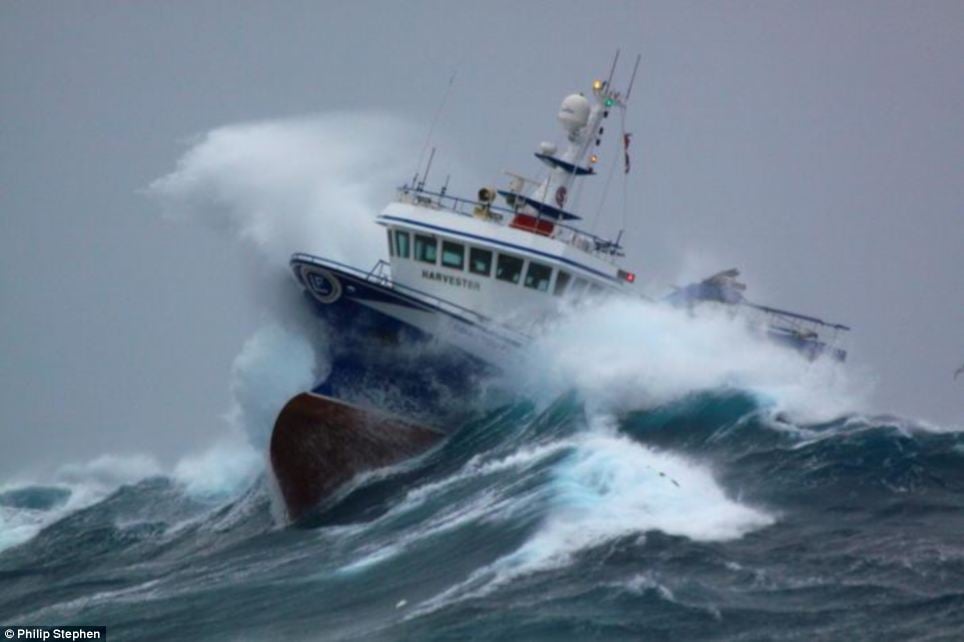 Talk about a big catch.
An unnamed Aberdeenshire Scottish fisherman has reeled in a  £5.4m ($8.67m) online casino jackpot – but he has no intentions of giving up his life as a trawlerman on the North Sea. Even crazier, the jackpot came from what began as just 20p ($0.32) in play at an online casino. But even wallowing in this much dough, the man says he loves his life at sea and won't be retiring anytime soon.
Playing online slots at the BetVictor site, Mr. Big Haul says he will donate some of his winnings to charity, and hasn't yet decided what to do with the rest. Of course, if his story ends up playing out like many a big lottery winner, he may be spending most of it on attorneys to get his greedy relatives off his back.
The winner reportedly exclaimed: "When I won, the first person I told was my wife. She was as shocked as I was. I can only compare the feeling of winning as equal, but different, from the day I saw my son born."
We're sure your son will feel particularly treasured by that comment down the line, sir.
Largest Online Payout to Date
The jackpot win is the largest ever hit at online bookmaker BetVictor.
"I guess we all chase the dream and winning the biggest ever UK online jackpot has been a dream come true for me and my family as it will change our lives – we have no worries about the future now," said the trawlerman. Right – until the tax man and relatives you never met start knocking on your door, anyway.
Mr. Mystery Man's day job that he says he won't give up puts him in a major industry for his area; in fact, Aberdeenshire is considered Scotland's primary fishing area. The ports of Peterhead and Fraserburgh are the major employers in town, and hauls brought in by these fishermen made up more than half of all Scottish-caught fish, based on 2010 numbers, and 45 percent for the entire UK.
The daily life on these trawlers is far from easy, as anyone who has seen the popular Discovery Channel show "Deadliest Catch" can attest. Although the TV show relays the at times brutally tough and extremely dangerous lives of fishermen in the Bering Sea off Alaska, the water conditions and dangers of fishing in rough, icy waters that can reach swells of 30 feet and higher are similar in both areas.
That's a Lot of Cod
Typical catches from the North Sea include the popular Brit "fast food" of cod and French fries (called "fish and chips" in UK parlance). Some 100,000 tons of cod and other varieties of fish are brought to the docks each year from these dangerous voyages, although experts say stocks of all these fish are diminishing due to overfishing. Consumption of not only cod, but haddock, salmon, prawns and plaice (an orange-spotted flat fish) makes up 75 percent of the total UK fish consumption.
Anyone who's ever been to a Las Vegas buffet knows that the demand for salmon and prawns could probably eat up an entire season's intake as well.
And just like on "Deadliest Catch", Scottish fishermen risk life and limb – while splitting profits between the crew and the vessel owners – based on how big a cache of fish ends up at the docks. Crewmen are sometimes at sea for months at a time.
Mr. Trawlerman's big jackpot win is BetVictor's second huge payout in the past six months; the last one was for £4.5 million and also awarded to a slots player.