Revel Casino in Atlantic City Will Close in September
Posted on: August 13, 2014, 05:30h.
Last updated on: August 12, 2014, 08:00h.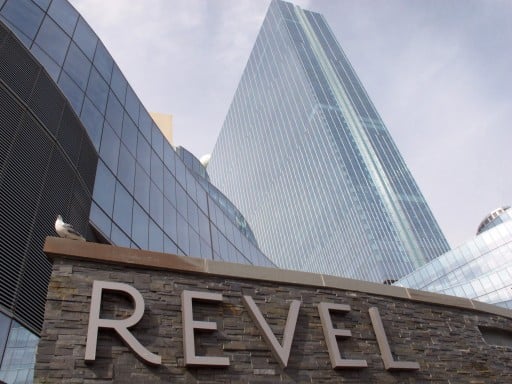 The Revel Casino Hotel in Atlantic City has lived a troubled existence. In the two years it's been open, it has never been able to find its New Jersey audience, and has twice landed in bankruptcy court. Still, given the brand new facilities, it seemed unthinkable that someone wouldn't buy this property and try to turn the struggling resort into a winner.
But that's exactly what's happened. Revel's owners have announced that the casino will be closing its doors on September 10, costing more than 3,100 employees their jobs. The casino, which ran up $2.4 billion to complete, will close without ever having turned a profit.
It was then up to casino suits to break the bad news to its work force in an issued statement.
"We regret the impact this decision has on our Revel employees who have worked so hard to maximize the potential of the property," casino management said. "We thank them for their professionalism and dedication; however we are faced with several unavoidable circumstances."
No Suitable Buyer Found
The plan was to sell the casino in bankruptcy court last week. However, casino officials requested a postponement until Thursday to give themselves a chances to look over any bids that had been received from potential buyers. But no suitable deal was found.
The announcement doesn't necessarily mean that Revel will never find a buyer or reopen. The company says they are still looking for a new buyer through the bankruptcy courts. However, the timeline is now such that even if this happens, it will take place after the casino has already been shut down.
"We hope that Revel can be a successful and vital component of Atlantic City under a proper ownership and reorganized expense structure," the company wrote. "We will continue to endeavor toward a placement with such an owner, but there can be no assurance as to the outcome of the pending bankruptcy process."
High Hopes Turn to Huge Losses
The Revel opened in April 2012 as a new luxury venue that would try to stand with the Borgata (the last new Atlantic City casino, which had opened nearly a decade earlier) as a high-end resort where the casino was just one of many attractions. As a part of that strategy, Revel didn't look to attract the low-end day trippers that make up a large part of Atlantic City's gambling market: they didn't offer bus trips to the casino, for instance. It also opened as a completely non-smoking casino, an approach that also failed miserably and was eventually changed to accommodate some smokers, but way too late.
This strategy failed, and seemed to actively turn off many potential customers. That led to the first bankruptcy for the venue in 2013. Revel then tried to rebound from that failure under new ownership, which attempted to put more emphasis on the casino and attract a broader range of customers.
The new strategy did help the balance book somewhat, but it wasn't nearly enough to make the Revel profitable. The new owners filed for Revel's second bankruptcy in June.
The news will mean that a total of four casinos in Atlantic City will be closing in 2014 out of the 12 that were in operation at the start of the year. The Atlantic Club closed in January, while the Showboat, Revel and Trump Plaza are all planning to close within a few weeks of each other at the end of the summer. While the closures will cost casino workers jobs and could accelerate the decline of the Atlantic City casino market, many experts believe that having fewer casinos could leave more customers for the remaining venues in the city.