Revel Atlantic City Reopening Shot Down by Local Officials, Casino Revenues Slip
Posted on: June 15, 2016, 08:10h.
Last updated on: June 15, 2016, 08:10h.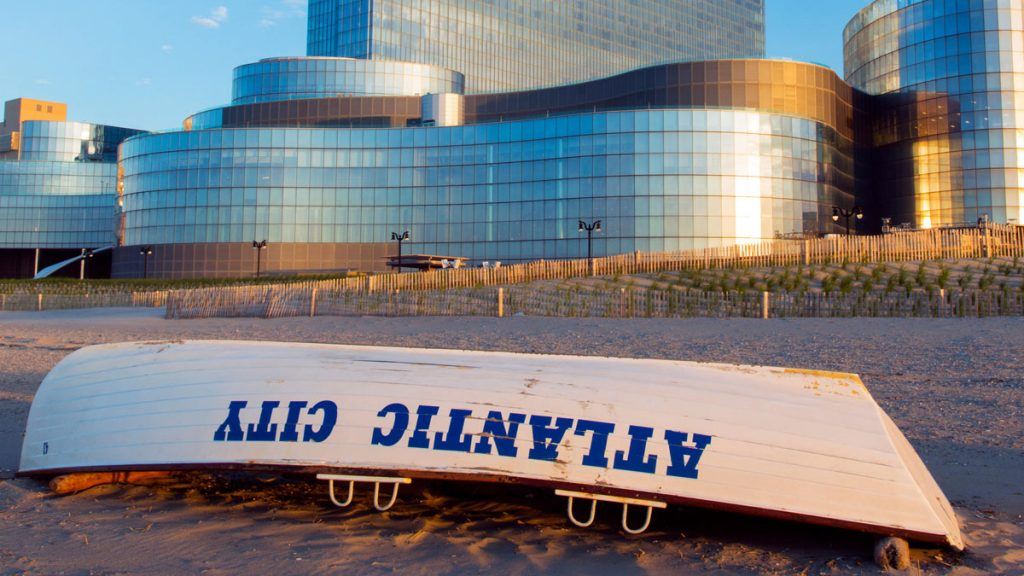 Revel Atlantic City tried to reopen its doors on June 15, one year and nine months since it closed them, but local officials have stepped in the way citing inspection and unattained permits in preventing new owner Glenn Straub from commencing operations.
Straub had told reporters earlier in the week that 900 hotel rooms would be available for occupancy along with a spa and outdoor cabanas, though he admittedly added, "I'm not sure I'd want to check in till we get a chance to clean it up."
Atlantic City officials and the town's Licensing and Inspections Department quickly halted the not-so-grand reopening. "We are working with them and doing as much as possible to open them as soon as we can," Chris Filiciello, Atlantic City Mayor Don Guardian's (R) chief of staff said.
Revel on the Ropes
Straub acquired the $2.4 billion disaster that first opened in 2012 for $82 million. That equates to about five cents on the dollar, but the investment is still perilous considering the unstable climate in Atlantic City.
In addition to reopening the casino later this summer, Straub has drawn out plans for a zip line ride, ropes course, and endurance bicycling course.
It's an attempt to diversify what Atlantic City offers, as gambling revenues, though seemingly stable as of late, are nowhere near where they were before commercial casinos popped up in neighboring states.
In 2006, casino revenue peaked in Atlantic City at more than $5 billion. In 2015, the remaining eight casinos collected just $2.56 billion.
According to the latest data supplied by the New Jersey Division of Gaming Enforcement, Atlantic City casinos saw a $203.3 million win in May, a 2.5 percent dip year-over-year. However, year-to-date casinos remain up 1.6 percent in 2016 compared to 2015.
Expected to receive his final inspections and permits to open his hotel, spa, and cabanas by week's end, Straub is staying mum on the resort's new name.
"We're getting a lot of free advertising out of this," Straub said. "Just like you interview Trump, I've learned from him . . . We're not going to give it to anybody."
Straub went on to say he plans to reveal Revel's updated name on June 17.
Coalition Against North Jersey
As gambling revenues stabilize and investors like Straub bet on Atlantic City, a growing concern is the upcoming November referendum being presented to allow two casinos in New Jersey's northern counties.
A recently formed group called No North Jersey Casinos plans to campaign throughout the state over the next five months to persuade Garden State residents to vote "no" on the ballot question. The coalition consists of business leaders and organizations, organized labor, government officials, and members of the general public.
"This unsound proposal will result in great damage to our region, with no documented credible economic gains to offset the losses," No North Jersey Casinos Chairwoman Debra DiLorenzo said in a letter. "What we do know is that the gaming market in Atlantic City has stabilized and that in-state competition will have a tremendously detrimental impact on our region."
DiLorenzo, who also serves as CEO of the Chamber of Commerce Southern New Jersey, says North Jersey casinos will jeopardize thousands of jobs in her region.
"If you vote for this, 23,000 to 30,000 families are going to be out of work," DiLorenzo told the Associated Press. "How does that help our state?"