Revel Atlantic City Rebrands, as Glenn Straub Names the Resort "TEN"
Posted on: September 19, 2016, 05:00h.
Last updated on: October 12, 2016, 03:24h.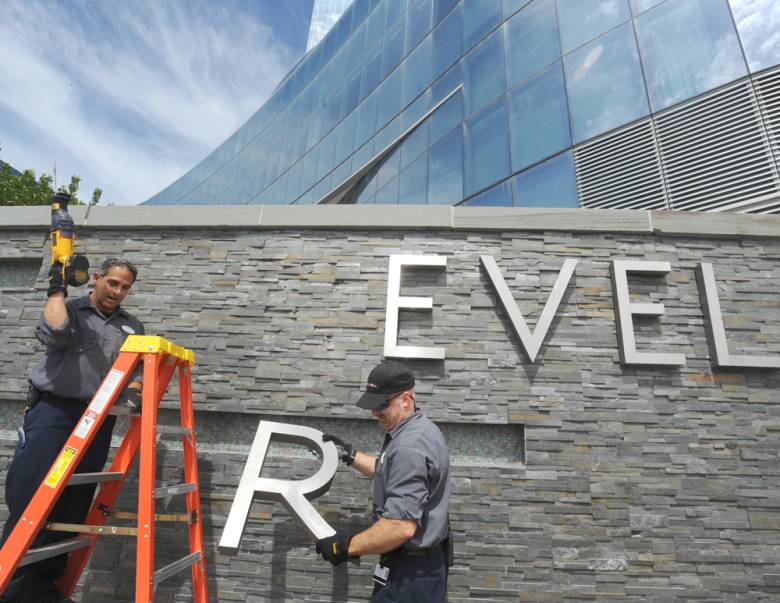 Revel Atlantic City is officially no more. The $2.4 billion resort that opened in 2012 only to close 29 months later got a new owner in 2015, and now it's getting a new name.
Glenn Straub, the real estate developer who paid $82 million for the bankrupt property, has revealed the Revel will be known as "TEN" when it opens its doors in early 2017.
"It's what's next in Atlantic City," TEN CEO Robert Landino told the Press of Atlantic City. "We are thrilled to share our brand with the public and to introduce a new era of resort and entertainment."
Straub and his Florida-based Polo North Country Club development company have been at odds with New Jersey's Casino Reinvestment Development Authority (CRDA) and Division of Gaming Enforcement (DGE) for months. Straub sought to reopen the resort in June as a hotel-only facility, but was forced to postpone rolling out the red carpet due to incomplete permits.
Straub seemed to bluff at forgoing his interests in revitalizing the Revel turned TEN, but now he seems recommitted.
The new logo for the resort features an infinity symbol under the TEN name.
"Our infinity logo represents our mission to provide the highest-rated amenities and our daily endeavor to offer an infinitely perfect escape for our guests, families and businesses," Landino concluded.
Straub had promised $10,000 to the person who could come up with a winning name for the Revel overhaul. It's unclear if TEN is the creative concept of Straub, or if it came from the general public.
Take TEN
When TEN reopens in the first quarter of 2017, the resort will look much different than Revel Atlantic City. Straub is transforming the mammoth property to feature family friendly entertainment.
Revel was more oriented towards the sexier and younger nightclub crowd. Former NFL star Ray Rice brought the resort much unwanted publicity when video footage emerged showing him assaulting his then-fiancé in a Revel elevator in 2014.
Instead of catering to late-night shenanigans, Straub is implementing a ropes course and 13-story endurance bicycling track.
Straub planned to open 900 of Revel's 1,399 rooms on June 15, though he admittedly said he wasn't sure he'd want to check in "till we get a chance to clean it up." But New Jersey has been slow, at least according to Straub, in approving permits for his operation.
The CRDA will review Straub's latest traffic mitigation plans on September 20, and if approved, TEN could then apply for a certificate of occupancy.
TEN Makes Nine, No Eight
It's no secret Atlantic City has been struggling. Four casino resorts have closed since 2014, and a fifth is coming by way of the Trump Taj Mahal.
Like Straub, billionaire Carl Icahn had remained optimistic on the future of the beachfront gambling city and planned to invest heavily in its revitalization.
But come October 10, Icahn is folding on the Taj and shuttering the property. That will leave just seven casinos in Atlantic City.
Straub's TEN will return that number to eight should the city approve his gaming license application. Though he's ready to open TEN as a hotel and recreational resort, gaming remains a target.
"You have to give me a chance, I'm trying to help," Straub told the CRDA this month.
Latest Casino Stocks:
Retrieving stocks data...
Retrieving stocks data...
Retrieving stocks data...
Retrieving stocks data...
Retrieving stocks data...