Revel Atlantic City Could Become "Fire Risk" Refugee Camp
Posted on: November 6, 2015, 01:34h.
Last updated on: November 6, 2015, 01:35h.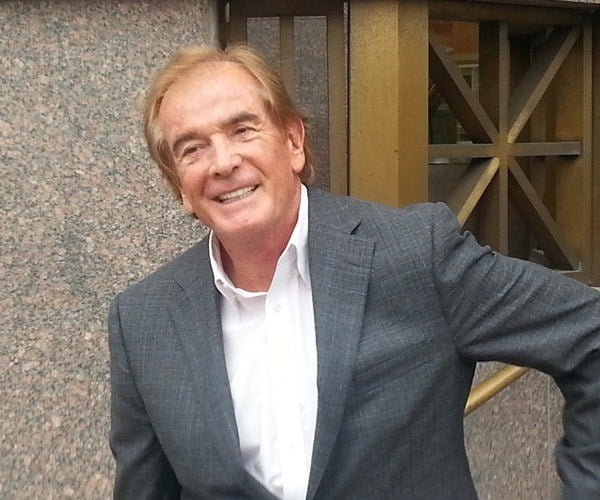 Glenn Straub, the eccentric Florida real-estate developer who bought the stricken Revel Casino in Atlantic City earlier this year, is offering to turn it into a temporary refugee center.
Straub paid $82 million for the $2.4 billion property after the initial winner of the bankruptcy auction, Brookfield Asset Management, pulled out of the deal.
However, the casino remains shuttered as Straub is mired in legal wrangles with Revel's adjacent power supplier.
Straub told KYW Newsradio that while the property was empty he wanted to fill it with up to 3,000 Syrian refugees who would be welcome to stay for 18 months.
The resort has 1,399 hotel rooms, but these would not be accessible to refugees; instead, they would be housed in Revel's conference rooms, which could be" converted into living rooms."
Straub did not mention whether they would be able to make use of Revel's two deserted nightclubs or multiple swimming pools.
$36 Million Energy Bill
"They really just need someplace to put security, which we have," Straub explained. "I don't know how many thousands of cameras and security locations, magnetic locks and everything that a casino has that we can [use to] keep people that we wouldn't want to have wandering around in the neighborhoods."
Straub said that he had reached out to "presidential candidates" to this effect.
The US state Department told the radio station that it was unaware of Straub's proposal but it would be "pleased to put his offer or any other concerned American in touch with their local resettlement agency, which can provide opportunities to assist refugees who are resettled in their communities."
However, the small issue remains that Revel was recently branded a huge fire risk by the Atlantic City Fire Department.
Straub is refusing to pay the property's astronomical energy bills, which stand at a mind-boggling and apparently non-negotiable $36 million a year.
In comparison, the Borgata's energy bill is around $12 million per year, despite having almost twice as many hotel rooms and a larger gaming floor.
Dangerous Fire Hazard
Revel's power plant was built specifically for purpose with the casino as its sole customer. Revel AC Inc began building the plant when work started on the casino resort in 2008, but when it ran out of money, the plant was taken over by ACR LLC.
In return for bailing Revel out, the new owners demanded a 15 percent return on their equity in the first five years and 18 percent after that.
Straub is refusing to honor the contract and so Revel's power has been cut. The fire department warned that, with no water flowing through the building's pipes, and no electricity to allow firefighters access to the upper floors, a fire outbreak could be potentially catastrophic.
Straub is currently powering the property through the use of portable generators, which city inspectors have said is dangerous in itself. The city is fining the property tycoon thousands of dollars for each day that Revel remains shut off from the power plant.
Straub has said that he wants to reopen Revel, variously, as an elite university, a casino devoted to life-extension science, and now an "extreme sports center."