Revel in Atlantic City on Auction Block for $90 Million Starter Bid
Posted on: September 11, 2014, 08:08h.
Last updated on: September 11, 2014, 08:09h.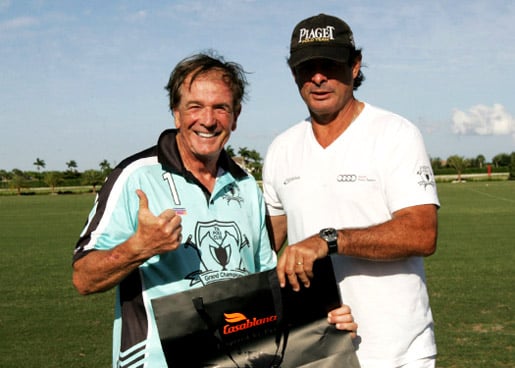 Atlantic City's Revel Casino is up for auction grabs, and a Florida real estate developer has offered $90 million in cash to purchase the property which was shut down for good last week. Glenn Straub, who owns the 22,000-acre Palm Beach Polo and Country Club in Wellington, Florida, will now become the "stalking horse," or lead bidder, who may be outbid by competitors at an auction on September 24. Other potential buyers have until September 23 to make offers.
Straub said this week that his offer was "an opportunity to turn things around. That's what they need right now; a new direction," he added. "Give us our six months, and we'll actually physically be open. In two years, we'll be 100 percent open."
Which begs the question, what will be open, exactly? It seems unlikely that Straub will reopen Revel as a casino; the Revel Casino project, after all, was a cataclysmic $2.4 billion failure with huge operational costs that were hemorrhaging $2 million a week when it closed. And besides, it seems Straub has a personal dislike of casinos.
Casino Doctor
"When everybody thinks of Atlantic City, they think of casinos," Straub told USA Today, adding that he dislikes the idea of Atlantic City as a casino town and would be uncomfortable with the idea of his family profiting from gambling. However, we're not sure a polo club for the uber wealthy quite fits in with the boardwalk vibe either.
Whatever Straub has in mind, he's keeping buttoned up for now, but he says he has Atlantic City's best interests at heart. "We feel the city needs what we do," he says. "We are like doctors who turn around sick patients. We turn around big properties."
Although, in some of his previous dealings, we'd venture to say that he's been more like a vet putting down a sick animal. When he bought the Miami Arena in 2004 for half the price the price it cost to build, for example, he eventually demolished it to make way for Grand Central Park.
That doesn't bode too well for Revel.
Intriguingly, however, Straub hinted in his interview that his plans include building high-speed rail links Atlantic City, New York City and Philadelphia.
Other Bidders in the Mix
It's early days, though, and Straub may well yet be outbid, as he was on a recent venture when he attempted to buy the Versace Mansion in Miami Beach at another bankruptcy auction last year.
There is, according to sources, some competition. One bidder is Alex Meruelo, whose California-based Meruelo Group attempted to buy the soon-to-be shuttered Trump Plaza last year. The proposed sale price was $20 million, incidentally, but the deal fell through when Trump Entertainment was unable to get a release on its mortgage, because the senior lender refused to approve the sale at such a low price.
Meanwhile, investor Carl Icahn is also a possible contender. Icahn, as the holder of most of Trump Entertainment's debt, stands to take over both the Trump Plaza and Trump Taj Mahal as a result of the parent company's bankruptcy filing this week.
Whatever the outcome, however, the Straub deal benefits Revel and its creditors by setting a base price for the auction and "increasing the likelihood that the best possible purchase price for the assets will be received," explained court documents. Straub has made a $10 million deposit and would receive a $3 million breakup fee if it's outbid at auction, according to proposals.