Reveal Truth About LVS And The Triads, Judge Told
Posted on: June 10, 2015, 01:06h.
Last updated on: June 10, 2015, 01:09h.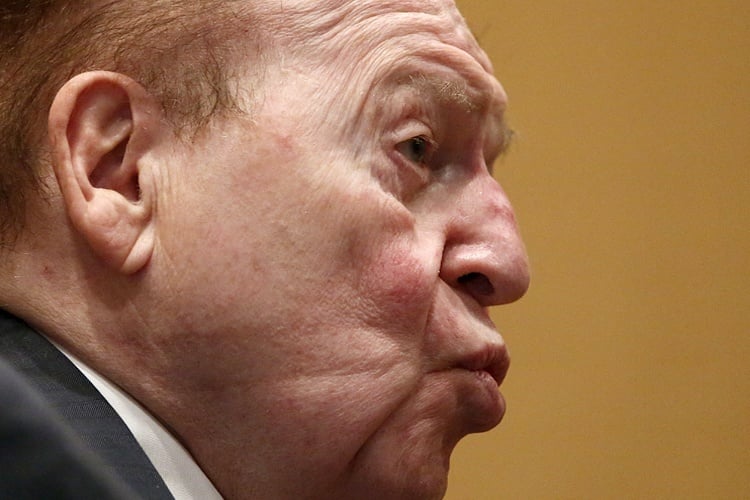 A Las Vegas judge has been asked to disclose the contents of a report compiled as part of the wrongful termination lawsuit brought against the Las Vegas Sands by its former employee, Mark Jacobs.
"The Vickers Report," compiled by Steve Vickers, former head of the Royal Hong Kong Police's Criminal Intelligence Bureau, may or not contain damning evidence that Sheldon Adelson's LVS had business dealings with the Hong Kong Triads as part of its operations in Macau.
Either way, two organizations, the UK's Guardian newspaper and non-profit watchdog the Campaign for Accountability (CFO), want to know about it, and have filed separate motions to that effect.
Jacobs, the former president and CEO of Sands China, claims he was fired for "whistleblowing on improprieties," while Adelson claims Jacobs has made such allegations in order to blackmail LVS.
Dirty Money
Meanwhile, it's common knowledge that triads have infiltrated the VIP junket operations from which Macau casinos derive a large portion of their revenue, but did LVS wittingly have business ties to organized crime?
The Guardian and CFO believe that it's in the public interest to find out. CFO in particular is concerned about the extent to which Adelson "has used money acquired through criminal activity in Macau casinos to make campaign contributions to candidates for public office."
"Given the extent to which Adelson's wealth derives from his Macau casinos, and the extent to which the Macau casinos derive their profits from the junkets, which are controlled by the triads and are heavily involved in money laundering, it is quite possible Macau organized crime funds have wound up in the coffers of candidates for federal office and/or in the treasuries of so-called dark money groups supporting them," reads the motion filed by CFO.
Public Interest
"Access to the requested documents will inform and enhance public awareness of Mr. Adelson's role in electoral politics and provide the transparency necessary for the public to hold responsible the officials and candidates for public office who accept his money."
"How a publicly traded Nevada corporation is operating, including its influence of or by foreign entities, is of utmost public interest," declares the Guardian motion. "The public has a right to see the contents of these reports, not only to allow it to evaluate this public corporation and its official oversight, but also to help it assess the actions of the judicial system and its litigants."
Todd Bice, Jacobs' attorney, told the Las Vegas Review Journal that he objected to the sealing of the reports. LVS had "tried to make some sort of confidentiality claim" for nearly every document in the case, he said.