New Responsible Gambling Trust Research Highlights Possible Social Cost of FOBTs
Posted on: May 29, 2016, 10:29h.
Last updated on: June 14, 2016, 01:01h.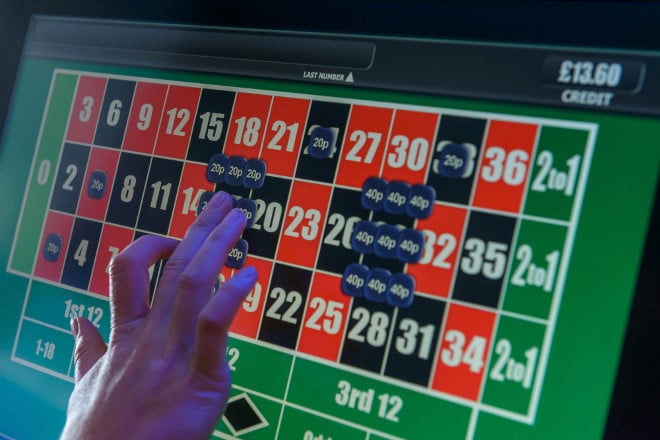 The UK's controversial fixed-odds betting terminals (FOBTs) took a pummeling this week from research commissioned by the betting industry-funded Responsible Gambling Trust (RGT).
The machines allow betting shop customers to wager up to £100 ($157) every 20 seconds on fixed odds games, usually roulette, and their proliferation throughout Britain has invited endless media comparisons with crack cocaine.
The research found that problem gamblers, ethnic minorities and the unemployed were more likely to bet max, on the machines, adding fuel to the theory that FOBTs target the vulnerable, and are creating social problems and an increase in crime.
The study also found that rates of problem gambling are slightly higher among people who live near "clusters" of bookmakers shops, ie, within 500 yards of three or more shops, than those who don't. Twenty-eight percent of participants who lived in clustered areas were problem gamblers compared with 22 percent of those who had fewer bookmakers in the area.
Chasing Losses
The research used a sample size of around 5,000 customers of bookmaking shops, but it noted that since all respondents were loyalty card holders, they were already "highly engaged" gamblers and therefore more disposed to problem gambling and could not be said to represent the general population.
While £100 bets represented just 0.26 percent of all FOBT bets, their occurrences tended to increase toward the end of a session, as the size of stakes increase as bettors chased their losses.
The chances of being a problem gambler are five times higher if you're a member of an ethnic minority group than if you are White/White British, the study found. And meanwhile, unemployed people are twice as likely to be problem gamblers as the gainfully employed.
RGT Answers Critics
RGT, which is the UK's leading gambling charity, has been criticized for failing to address the issue of the addictiveness of FOBTs in its research. It has also been accused, as an industry-funded organization, of failing to ask the really tough questions of the betting industry, although the research published this week would appear to vindicate it on that charge.
"This research poses some challenging questions for the bookmaking industry, for regulators and for ministers, on the effect of clustering and the maximum stakes on FOBTs in particular," said Marc Etches, chief executive of the RGT.
"The Responsible Gambling Trust's focus is not just about funding treatment, it's about preventing the harm and misery caused by problem gambling. Today's findings show promising development in the potential to identify risky patterns of play on gaming machines and, therefore, design more effective intervention methods in the future."
Most Read