Former 'Real Housewives' Star Kim Zolciak Allegedly a Gambling Addict
Posted on: June 23, 2023, 12:58h.
Last updated on: September 20, 2023, 12:16h.
Kim Zolciak, the Bravo reality television star who appeared on "The Real Housewives of Atlanta" before receiving her own spinoff called "Don't Be Tardy," is in the midst of a nasty divorce with her husband Kroy Biermann. Allegations about the 45-year-old socialite's personal life are coming to light in the separation proceedings.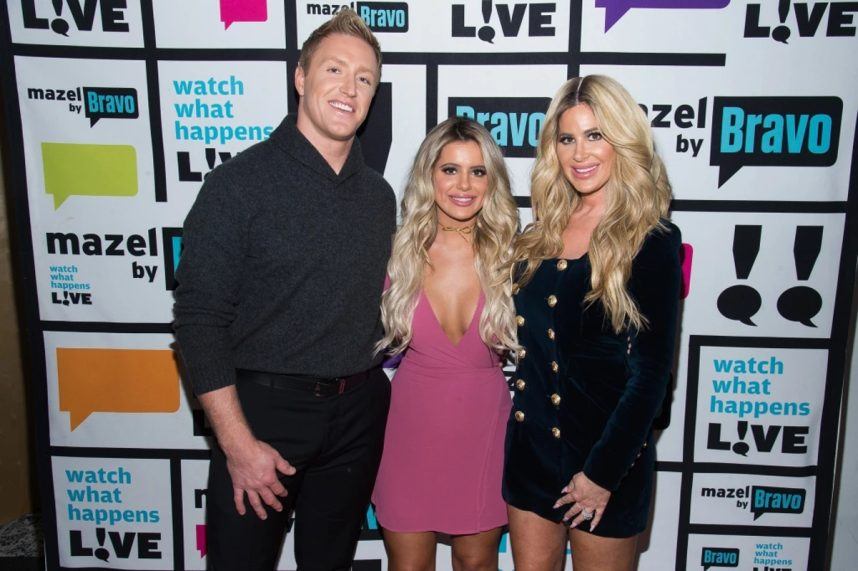 Biermann, in his divorce filing, alleged that his wife is addicted to gambling. The former NFL player said in court documents that Zolciak spent "substantial time and marital funds gambling" during their marriage.

Biermann said Zolciak later took up online gambling and her betting "financially devastated the parties." Biermann added that her gambling addiction has allegedly resulted in Zolciak often failing to care for their four underage children.
In a tweet shared in 2020 that was recently brought back up through the divorce proceedings, one of Zolciak's older children, Brielle Biermann, seems to suggest that her mother does have a gambling problem.
2020 Casino Jaunt
Brielle Biermann tweeted in 2020 that she recalls once being dragged to a casino in North Carolina by her mother when she was 20 years old. Since she was underage, she was not permitted to enter the casino, which she didn't identify by name.
Brielle recounted her mother telling her to get in the car without telling her where the two were going. She said her mom drove for two hours before arriving at a casino in North Carolina. Brielle claims she was forced to wait in the car for an unspecified time before Kim emerged from the casino around 3 a.m.

North Carolina in 2020 was home to only two tribally owned casinos, Harrah's Cherokee and Harrah's Cherokee Valley River. Both properties are in the southwestern part of the state and are operated by Caesars Entertainment.
Driving from Atlanta, where Zolciak lives, north to Harrah's Cherokee Valley River is an approximately two-hour drive. Driving to Harrah's Cherokee is nearly three hours from Atlanta.
Zolciak Response
Zolciak and Biermann's Georgia mansion is reportedly under foreclosure, and the couple is said to owe the IRS more than $1 million in back taxes. Zolciak, however, denies that her gambling hurt her family and that her spouse is simply trying to damage her reputation in the media.
It's really sad the way Kroy is causing our divorce to play out in the media like this because it could have a profound effect on our children in the long run," Zolciak said in a statement. "To continuously spread lies in an attempt to paint me as an unfit mother for his own gain is harmful and incredible misleading."
Her attorney expanded on the allegations being made by Biermann.
"Kim has remained quiet through the divorce process thus far for the sake of the children, but with this most recent filing, she has no choice but to speak up. The emotional and mental abuse Kim has suffered from this man for so many years has taken a toll on her and, most heartbreakingly, their children. Kim has always been an extremely devoted mother to her children; they are her entire world, and she is always there to love and support them every step of the way," her attorney said.