State Senator Ray Lesniak Goes Gubernatorial with New Jersey Bid for 2016
Posted on: August 10, 2015, 02:43h.
Last updated on: August 10, 2015, 02:50h.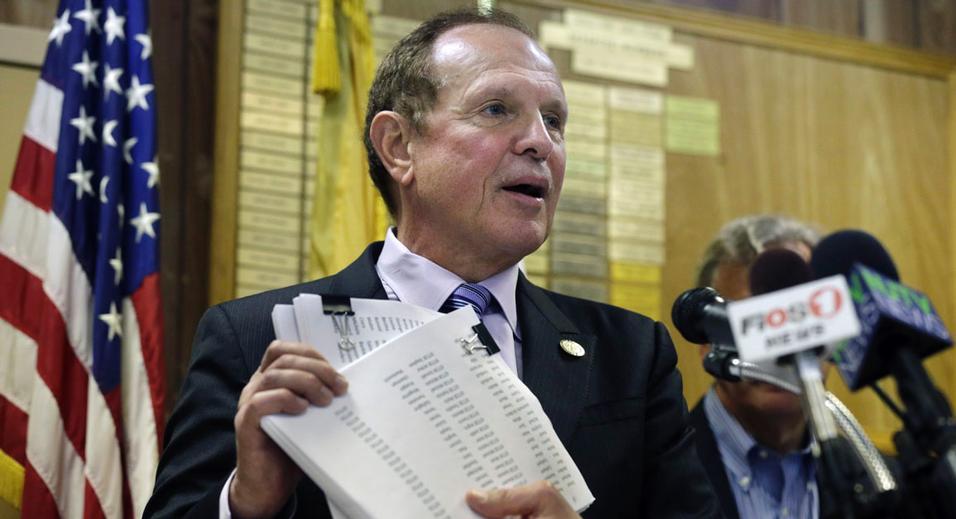 New Jersey State Senator Raymond Lesniak, the architect and sponsor of the bill that legalized online gambling in New Jersey, has announced his ambitions to become the Garden State's next governor.
While his candidacy has not yet been made official, Lesniak stated his claim to run for office when he announced he would not be seeking a new term in the legislature.
"Forty years in the legislature certainly is enough, but more importantly, this state has very, very serious problems that just one senator cannot solve, and I believe my record shows that I can get things done. The state certainly needs to get things done and that's why I'm looking at running for governor," he said.
A successful Lesniak campaign would install a key champion of online gambling into the governor's mansion and no doubt bolster the industry in New Jersey. He's been an outspoken supporter of the need for PokerStars to invigorate the market, and recognizes the importance of interstate and international player pool sharing in promoting the health of the online poker ecology.
"A Dagger in the Heart"
He is also behind much of the push to legalize sports betting in the state, at both casinos and racetracks. When incumbent governor Chris Christie initially vetoed Lesniak's sports betting bill last year, the senator accused him of sticking "a dagger in the hearts of Atlantic City's casinos and New Jersey's racetrack industry."
Christie made the decision after a legal challenge to the sports betting bill by the sports leagues was upheld in a federal court. Christie declared that federal law was "sacrosanct," and that he would abide by it, until Lesniak convinced him otherwise.
Christie subsequently changed his position, and by January 2015, he was in full support of sports betting legalization in New Jersey.
New legislation was quickly proposed that would, rather than regulate sports betting in New Jersey, simply choose to ignore the enforcement of federal anti-sports betting law at casinos and racetracks, thus, in a sense, decriminalizing it.
Popular Candidate
"No law enforcement or prosecution agency or officer shall … make an arrest, file a complaint against, or prosecute any person involved in the operation of a sports pool by a casino or racetrack to the extent that such activity takes place consistent with this Law Enforcement Directive," declared New Jersey Acting Attorney General John Hoffman when stating New Jersey's official position towards the end of last year.
That particular point of law is currently being considered by yet another federal court, but what's not in doubt is that, with the anti-RAWA Lesniak as governor, New Jersey's online and land-based gambling industry would be in good hands.
And it might just happen. According to political commentators in the Garden State, Lensiak is popular with a disparate sections of voters, from animal rights supporters and environmental campaigners to people who just want to play poker, and is therefore very much a viable candidate.
As for Christie, he one of 17 candidates clamoring for a shot at the GOP 2016 presidential nomination. Other major contenders include Donald Trump, Carly Fiorina, and RAWA proponent and South Carolina senator, Lindsey Graham.