RAWA Not Included in Omnibus Spending Bill
Posted on: December 10, 2014, 06:50h.
Last updated on: January 12, 2023, 11:39h.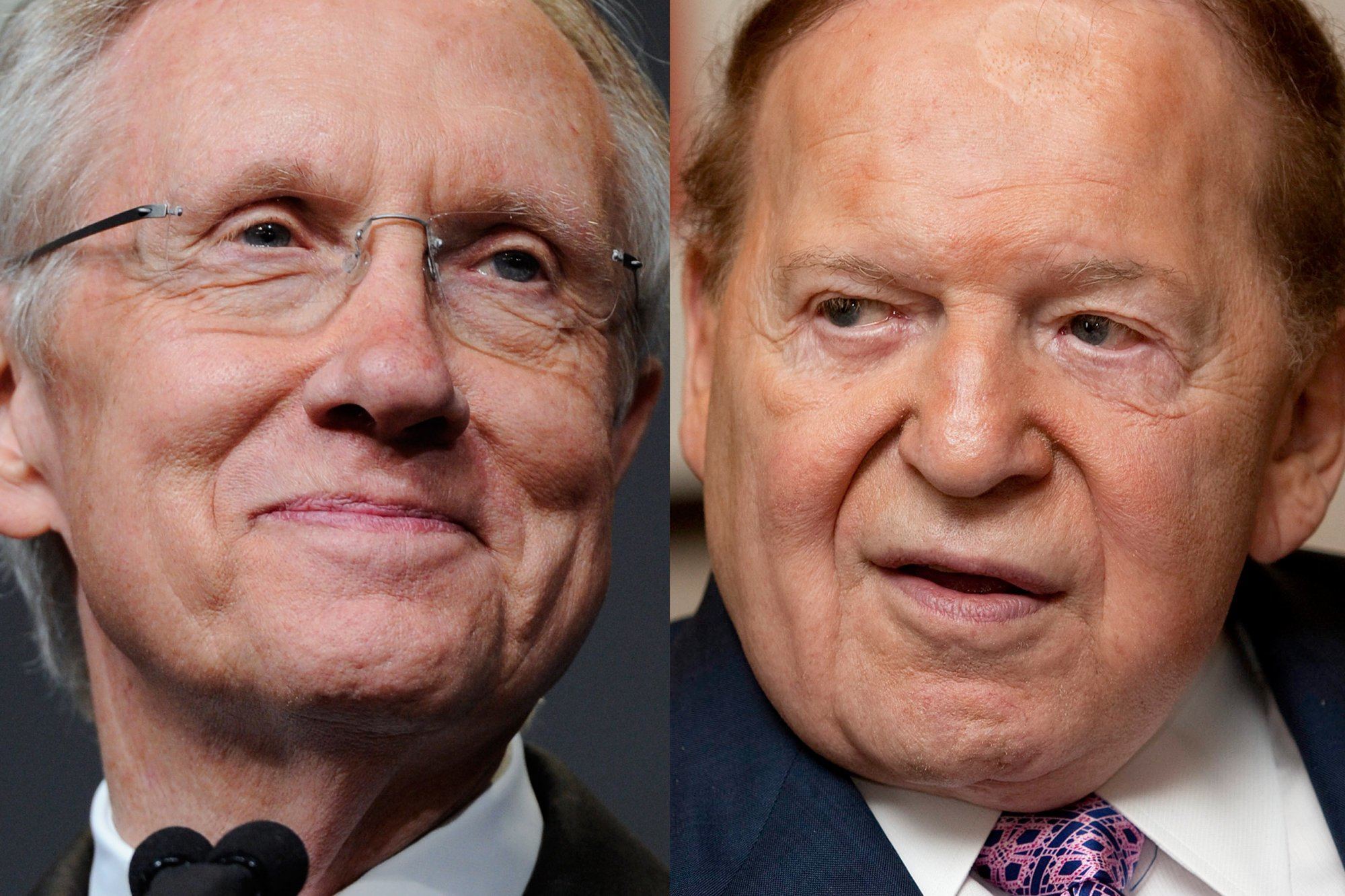 The Restoration of America's Wire Act, aka RAWA, will not be part of the must-pass federal omnibus spending bill this week, ending speculation that Sheldon Adelson might find a way to maneuver the anti-online gambling bill into the legislation. The spending measure, in its finalized form, has no language that would ban or restrict Internet gambling.
The omnibus bill was seen as a likely target for many special interests, as such a large and critical bill would inevitably include plenty of smaller policy provisions that benefitted individual legislators or powerful lobbyists, but weren't critical enough to derail the bill's chances of passage.
That led some to fear that Adelson's crusade to ban online poker might be one such "small" addition that legislators would be willing to swallow while passing the largest spending bill.
Similar Scenario Played Out in 2006
If that sounds like a familiar scenario for online gambling, that's because it's fairly similar to how the Unlawful Internet Gambling Enforcement Act (UIGEA) was passed into law back in 2006. UIGEA was slipped into the SAFE Port Act, which mainly concerns itself with issues of port security. That bill, including UIGEA, was passed on the final day Congress was in session before the 2006 elections, and was only added in the Conference Committee after both the House and Senate had passed different versions of the SAFE Port Act, neither of which included UIGEA.
This time, speculation increased that Sheldon Adelson might target Senate Majority Leader Harry Reid (D-Nevada), in an attempt to get him to support placing RAWA into the omnibus bill. The theory was that with Reid likely facing a difficult challenge in his 2016 bid for reelection, perhaps against current Nevada Governor Brian Sandoval, Reid might be willing to help get RAWA passed in exchange for Adelson keeping his money out of Sandoval's (or another Republican opponent's) campaign.
Alliance Between Adelson and Reid
The theory isn't as outlandish as it may seem. Adelson and Reid are known to be on friendly terms, even if their politics are often in opposition to one another. Earlier this year, Reid even defended Adelson on RAWA.
"He's not in this for money," Reid told MSNBC in May. "He's in this because he's got certain ideological views. Don't pick on [Adelson]."
It was also clear that while Reid had previously been interested in ensuring a carve out for poker in any anti-online gambling legislation, he was far from a fan of Internet gaming, something that made PPA executive director John Pappas a bit nervous heading into the lame duck session.
"Whether the status quo is preferable to [Reid] over an all-out ban is in serious question," Pappas said. "He has always said he'd insist on a poker carve out, and we certainly hope that's the case."
But with the omnibus spending bill now seemingly settled, it would seem that Adelson's ambitions for rolling back legalized online gambling in the United States will, at best, be delayed until next year.
"If we can't get it into the omnibus, it won't be in anything," Reid said in brief comments about the online gambling ban.
It's likely that RAWA will once again get a look next year, when Republicans take control of the Senate. However, many conservatives are also against such a ban, and Republican leadership may not be willing to seriously push a bill that could cause a divide in their own party.
Latest Casino Stocks:
Retrieving stocks data...
Retrieving stocks data...
Retrieving stocks data...
Retrieving stocks data...
Retrieving stocks data...