RAWA Proponent Jason Chaffetz Calls Out FBI Outcome of Clinton Investigation
Posted on: July 6, 2016, 01:08h.
Last updated on: July 6, 2016, 02:37h.
Rep. Jason Chaffetz (R-Utah), the anti-online gambling proponent and co-sponsor of the Restoration of America's Wire Act (RAWA), had some strong words for the FBI investigation outcome on Democratic presidential candidate Hillary Clinton's email server scandal.
"Did she or did she not have classified information in a non-secure format that went on for years, the answer is clearly yes," Chaffetz said on Fox News Tuesday evening. "The statute says that's a violation of law."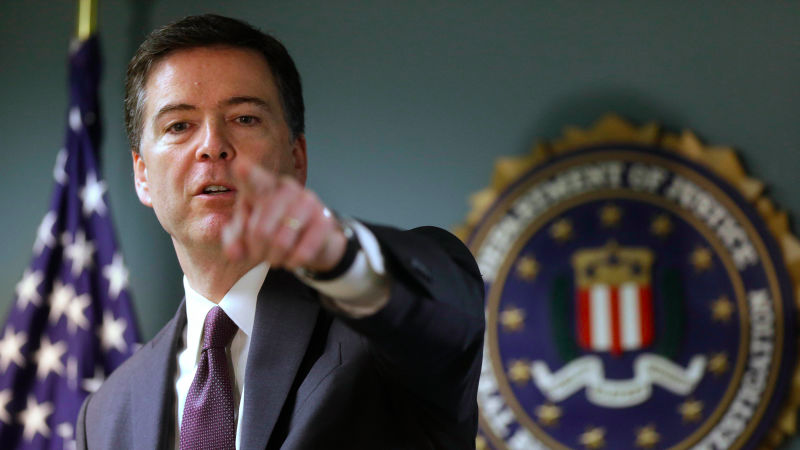 Chaffetz, who chairs the House Oversight Committee, says that FBI Director James Comey, who spearheaded the Clinton investigation, will testify before its group on Thursday, July 7, at Chaffetz' request. The same committee also heard RAWA last December, but found little support for the measure that would make all Internet gambling illegal at the federal level among its members.
Asked if he believes the Clintons are above the law, Chaffetz replied, "I think the Clintons, somehow, they just skate above it. . . If you did this, or I did this, and I had classified information on a non-secure format, [we]'d be in jail, and [we] probably should be."
Not Guilty by Reason of Power?
Chaffetz was far from the only American confused by Comey's one-man television presser on the situation on July 5. In that TV appearance, Comey, who took no questions from the media afterwards, said:
"Although the Department of Justice makes final decisions on matters like this, we are expressing our view that no charges are appropriate in this case," Comey declared. "I know there will be intense public debate in the wake of this recommendation. What I can assure the American people is that this investigation was done honestly, competently, and independently."
Comey confirmed in the presentation that 110 messages on Clinton's server had contained classified information, contrary to what the former Secretary of State has herself decried for months. He also revealed that the FBI discovered thousands of emails that Clinton failed to turn over to the State Department in 2014.
WikiLeaks Leaks
Comey said there's no proof that Clinton's private emails were successfully hacked. He also added that those capable of infiltrating the server would presumably be proficient enough to leave little to no evidence of their digital trackmarks.
WikiLeaks is one of those groups talented enough to gain access. However, this time the group took a more lawful measure in gaining content. The self-described "journalistic organization" recently published 1,258 Clinton emails it received from a Freedom of Information Act Request (FOIA) to the US State Department.
Other less savory outfits might not be playing by the rules, however.
Comey revealed that Clinton "used her personal email extensively while outside the United States, including sending and receiving work-related emails in the territory of sophisticated adversaries."
The FBI is now closing its books on the scandal. Whether the American people are ready to move forward on it so easily, amid cries that the Clintons are held to a separate and unequal standard of justice that many would say puts them above the law, will be revealed this November with the outcome of the presidential election.
Dark Shadows
Clinton's ongoing email controversy has at times overshadowed her campaign to become the 45th president of the United States. It's the first time a presumptive nominee for the country's highest office has ever been under investigation by the FBI.
"Although we did not find clear evidence that Secretary Clinton or her colleagues intended to violate laws governing the handling of classified information, there is evidence that they were extremely careless in their handling of very sensitive, highly classified information," Comey concluded.
Many believe the investigation is what's kept Vermont Senator Bernie Sanders in the race. Should the FBI have recommended charges, Sanders would be poised to become the possible Democratic nominee.
With the FBI's case now behind her, Clinton's path to the Oval Office has only Donald Trump in its way.
Of course, not everyone is simply accepting the FBI's verdict, and Chaffetz has many questions yet to be answered at Thursday's hearing. And when asked by FOX if a "Republican would have been subject to the same treatment," Chaffetz was clear in his views.
"The Clintons, they think they get away with it. But . . . it's ultimately up to the American people."