New York Lawmaker Temporarily Blocks Citi Field Casino Plan
Posted on: May 22, 2023, 02:03h.
Last updated on: May 23, 2023, 12:55h.
New York Mets owner Steven Cohen's plan to develop a casino on land near Citi Field has suffered a temporary setback. A New York lawmaker said she won't introduce a bill altering the designation of property in the Willets Point area.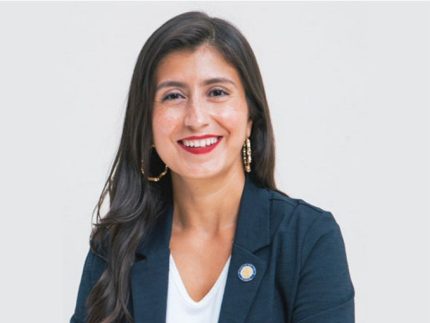 New York State Sen. Jessica Ramos — a Democrat representing the communities closest to the ballpark — told the New York Post that she wouldn't introduce a bill that provides for changing the parkland designation currently held by the land. Cohen wants to turn it into an entertainment complex that would likely include a gaming venue.
The land near Citi Field that Cohen is pitching as a potential site for a casino hotel and other entertainment options has been part of the Flushing Meadows-Corona Park for over eight decades. Legislative action is needed to alter the property's parkland designation.
Assemblyman Jeffrion Aubry (D-Queens) proposed such a bill in March. However, that legislation still needs a companion bill in the Senate, approval from that body and Gov. Kathy Hochul (D-NY).
Ramos Decision Setback for Citi Field Casino
Anything is possible in the topsy-turvy world of New York politics. Still, it appears that for the time being, Ramos's decision not to back a parkland alienation bill is a setback for the Citi Field casino effort.
Time is a simple reason why the matter isn't likely to be heard in the current legislative session. The New York Legislature is scheduled to adjourn on June 8, meaning that after today, there are just 12 working days left in the session when allotting for the Memorial Day holiday on May 29.
There's also a conflict regarding how much support a casino has among businesses and residents in the Citi Field area. Various surveys conducted on behalf of Cohen and groups with ties to the financier indicate considerable backing for the project. Ramos told the Post that nearly two-thirds of attendees at her recent town hall in Queens don't want a casino in the neighborhood.
The other issue is an appetite for a second gaming venue in Queens, and whether or not lawmakers view that as an appealing prospect. Resorts World New York is less than 10 miles from Citi Field. Resorts World is widely expected to garner one of the three downstate gaming permits the state will eventually award.
Mounting Opposition to New York Casinos
With roughly a dozen operators vying for the three downstate casino permits, it's unsurprising that some are drawing the ire of civic groups in the communities where they're pitching gaming venues.
On Sunday, about 100 residents gathered to voice concerns about Las Vegas Sands' plan to develop the Nassau Coliseum area into a casino hotel. Opposition to a Times Square gaming venue is long-running. Caesars Entertainment, entertainment mogul Jay-Z and SL Green lead that project.
Community groups and policymakers in Brooklyn have also let it be known that they want no part of a Coney Island casino project.