SL Green Bullish on Caesars Partnership, Times Square Casino Plan
Posted on: January 16, 2023, 06:52h.
Last updated on: January 16, 2023, 07:36h.
SL Green is already the largest New York City's largest commercial real estate developer, and the company is looking to add a casino-hotel to its expansive portfolio.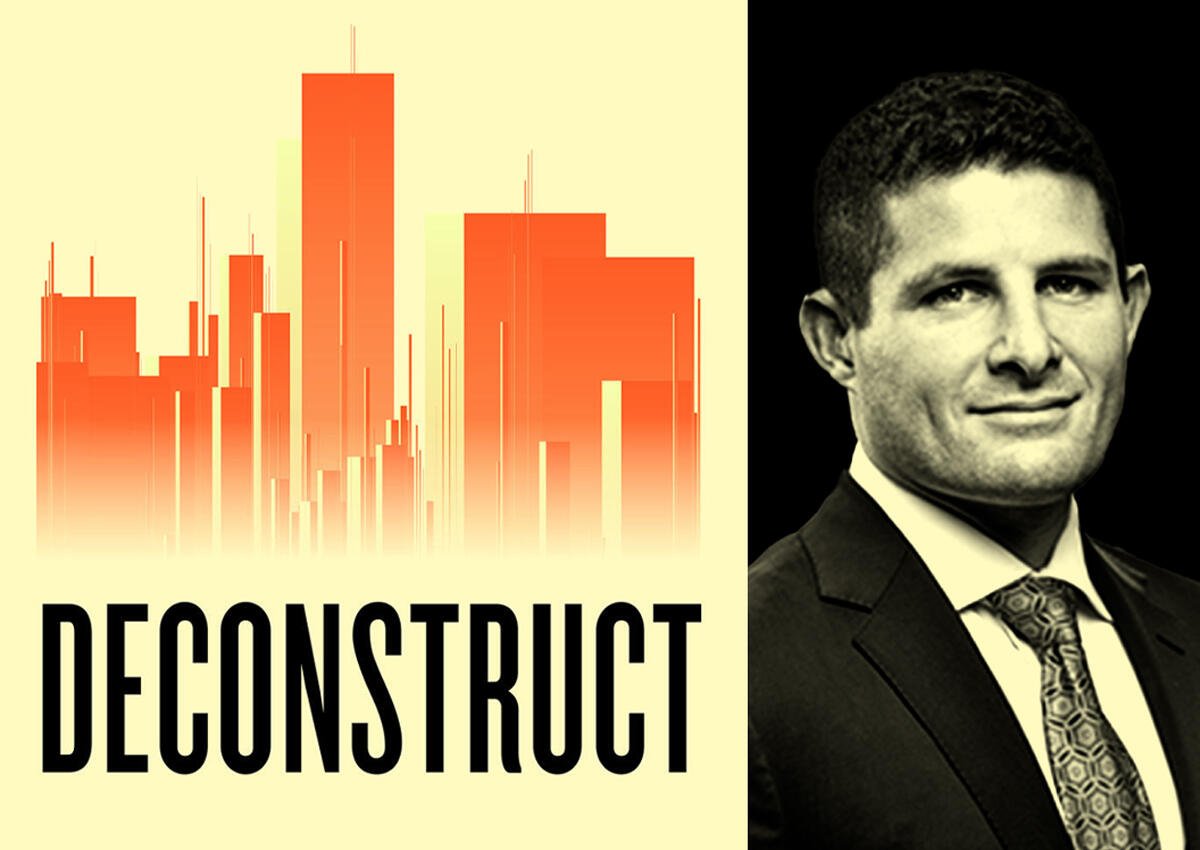 Last October, the real estate investment (REIT) announced it is partnering with Caesars Entertainment in a quest to open a casino in Times Square. Jay-Z's Roc Nation entertainment agency joined the consortium last month.
On the latest episode of The Real Deal's podcast Deconstruct, SL Green executive Brett Herschenfeld discussed the REIT's effort, which is viewed as controversial by some, to bring an integrated resort to the world famous theater district.
It's an incredible opportunity to bring something that we believe will carry an enormous amount of economic development, job creation, and an opportunity to bring in new, quality entertainment to New York City," Herschenfeld told The Real Deal.
Along with supporters of the project, Caesars and SL Green are hoping to convince New York policymakers that the gaming project can rejuvenate Times Square, which is still ailing from the adverse effects of coronavirus shutdowns.
'Crossroads of the World'
Herschenfeld noted SL Green has had eyes on a casino project for a while, pointing out that the developer examined its portfolio two years ago and came away with a plan for a gaming project.
In the interview, he was careful to note that SL Green isn't deciding on the propriety of gaming or lack thereof. New York voters already had their say on the matter and the state is in the early stages of examining bids for three downstate casino licenses. In the gaming industry, landlords, of which SL Green would be one if Caesars wins a gaming license, have nothing to do with the day-to-day operations of the venue.
"What we're deciding here is what's the best location, holistically, for three licenses to go downstate," added Herschenfeld.
Though he doesn't mention the venues by name, the SL Green executive acknowledged that there's chatter that two of the three licenses could be awarded to MGM Resorts International's Empire City in Yonkers and Resorts World New York in Queens. However, the state's request for application (RFA) notes there are no assurances to that effect.
Companies selected for the trio of downstate permits will be required to commit at least $500 million to project expenditures, while paying the same amount to the state in fees and related costs.
Times Square Casino Has Detractors, Supporters
In a matter of months, the Times Square casino proposal generated plenty of detractors and supporters, with the former group largely comprised of theater operators. They are concerned a gaming venue will keep visitors inside and betting, not going out and about in the neighborhood to dine and see Broadway shows.
Additionally, some market observers believe a Manhattan casino-resort — regardless of location in the borough — will be a heavy lift. For his part, Herschenfeld believes an integrated resort in Manhattan makes sense because that's the most practical avenue for maximizing positive economic impact.
"We feel that doing it in Manhattan just increases the size of the consumer pie, because tourists and affluent New Yorkers or affluent individuals from New Jersey aren't going to be frequenting locations outside of Manhattan on a recurring basis," he added.
Herschenfeld also pointed out that a casino in Manhattan likely wouldn't cannibalize comparable venues in Queens or Yonkers.
Most Read