Quebec Regulator Accuses Ex-Amaya Chief David Baazov of Taking Kickbacks
Posted on: September 9, 2016, 02:26h.
Last updated on: October 12, 2016, 03:26h.
It's been a rough year for David Baazov. The former golden boy and chief executive officer of Canada's Amaya Inc., was charged by Quebec's financial regulatory arm, the AMF, of insider trading. Although he has denied all the charges vehemently, he first took a temporary leave, and then finally stepped down, from his executive duties at the gaming company.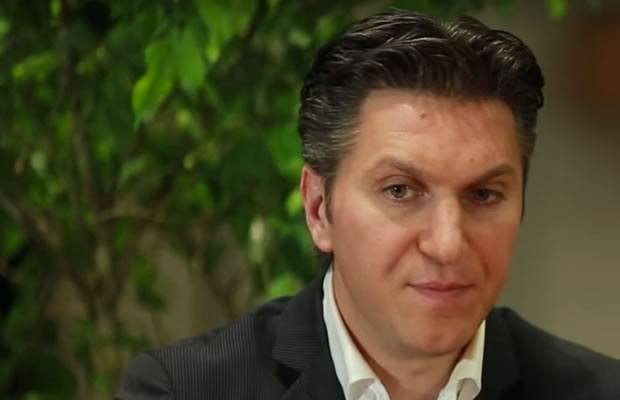 But now, a new bombshell has been lobbied at the ex-leader: that of taking kickbacks in exchange for information, as outlined by the AMF. According to court papers filed by the regulator, Baazov was the head of an insider trading "pyramid" and took kickbacks for leaking privileged information to a "sophisticated network."
The network, the AMF contends, consisted of his brother, some business acquaintances, and other friends and family members.
Baazov engineered one the most audacious takeovers in gambling history, the $4.9 billion acquisition of PokerStars by Amaya. But he formally resigned last month as CEO and chairman of the company he transformed into one of the biggest online gambling players in the world.
Now he faces new allegations, presented this week in court documents, which are the result of a continued investigation by the AMF over the spring and summer. The regulator alleges that Baazov was the main source of leaked information that was disseminated through his brother, Josh Baazov, and their associate, Craig Levett, a former Amaya consultant.
Ten Percent Kickbacks
It also alleges that these three took kickbacks for their services, typically amounting to 10 percent of all profits gained, and that included "luxury items" presented as gifts, including a Rolex watch worth $13,000. The AMF alleges that the terms were "negotiated before the offenses," and that the group showed a "high level of organization and sophistication" in its operations.
The regulator says the group, consisting of 13 people, made around $1.5 million in profit from trading stocks prior to at least six takeover deals, going back to Amaya's acquisition of Cryptologic in 2010.
Amaya has had an ambitious M&A strategy over the past six years, acquiring Chartwell, Ongame, Cadillac Jack, and Diamond Game Enterprises, as well as Cryptologic and the Oldford Group, which owned PokerStars. Two acquisitions under scrutiny were unrelated to Amaya: Scientific Games' purchase of WMS and Intertain's acquisition Gamesys' major assets.
Baazov Denial
According to the AMF, members of the group were still attempting to profit from Baazov's bid to acquire Amaya and take it private, a move that was announced in January this year, long after the AMF investigation had been launched.
"Mr. Baazov has been categorical: he did not receive anything," his spokesman Ian Robertson told the Financial Post via email. "As Mr. Baazov has previously stated, he is innocent of any wrongdoing and eager to present his defense," Robertson added.
On Wednesday, Baazov's lawyer formerly filed a notice contesting the new allegations. While retired CEO has resigned permanently from his executive positions within the company, he remains its majority shareholder.