Quebec Government Sued by Telecoms Association over ISP-Blocking Plan
Posted on: July 30, 2016, 03:53h.
Last updated on: July 30, 2016, 03:53h.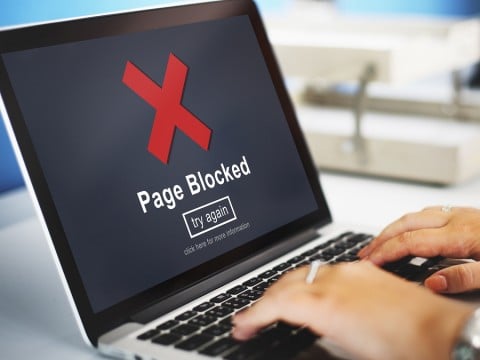 Quebec's plan to order ISPs to block unlicensed online gambling sites is facing a legal challenge from the Canadian Wireless Telecoms Association (CWTA).
The filing in the Quebec Superior Court asks for Bill 74, the controversial legislation passed in May that authorizes ISP-blocking, to be declared unconstitutional.
Bill 74 has been bombarded with criticism from net neutrality activists and consumer rights groups alike, but the ISPs themselves have been just as vocal. They say plans to create a "firewall" around the province will be expensive, impractical and perhaps even impossible.
The ISPs would have to rebuild their networks from the ground up, causing havoc to their infrastructures in the process and the cost would undoubtedly be passed onto the consumer.
Violation of Federal Law
The CWTA filing argues that Bill 74 is in direct contravention of the federal Wireless Communications Act, which states: "a Canadian carrier shall not control the content or influence the meaning or purpose of telecommunications carried by it for the public."
Two weeks ago, federal consumer rights group the Public Interest Advocacy Centre also challenged the bill on the same grounds, branding the ISP-blocking proposal a "slippery slope."
"As we had previously expressed to the Quebec government, the provisions in the Act would put ISPs and wireless service providers in conflict with Section 36 of the federal Telecommunications Act which governs ALL telecommunications in Canada," said CWTA Vice-President Marc Choma, in an official statement.
"As well, we have always maintained, and as has been confirmed by the courts in previous instances, telecommunications is the sole jurisdiction of the federal government and must remain so."
Blacklist of Thousands
The Quebec government claims Bill 74 is aimed at promoting consumer protections and "public health" by ensuring that residents engage with the sole provincially licensed online gambling operation, Espace-jeux, which is run by the province's gaming regulator Lotto-Quebec.
"Illegal websites do not apply the same responsible gaming rules" states Bill 74. "They thus pose a risk to the population, especially young people."
Lotto-Quebec has been charged with drawing up a backlist of some 2,200 gaming sites, which will be delivered in due course to ISP companies serving the province. Failure to comply carries a risk of CA$100,000 fine per infringement.
Another group deeply opposed to the legislation is the Kahnawake Gaming Commission, which licenses 90 online gambling companies from inside its tribal lands, just south of Montreal. It says that the bill is a violation of the UN Declaration on the Rights of Indigenous People because it interferes with the tribe's economic development.