Qatar 2022 World Cup Has Sportsbooks Scrambling to Attract Customers
Posted on: September 12, 2022, 12:00h.
Last updated on: September 13, 2022, 03:16h.
The most anticipated soccer event for fans and bettors is getting closer. The 2022 World Cup in Qatar is approaching quickly, and sports gambling operators are offering better and new experiences to their users.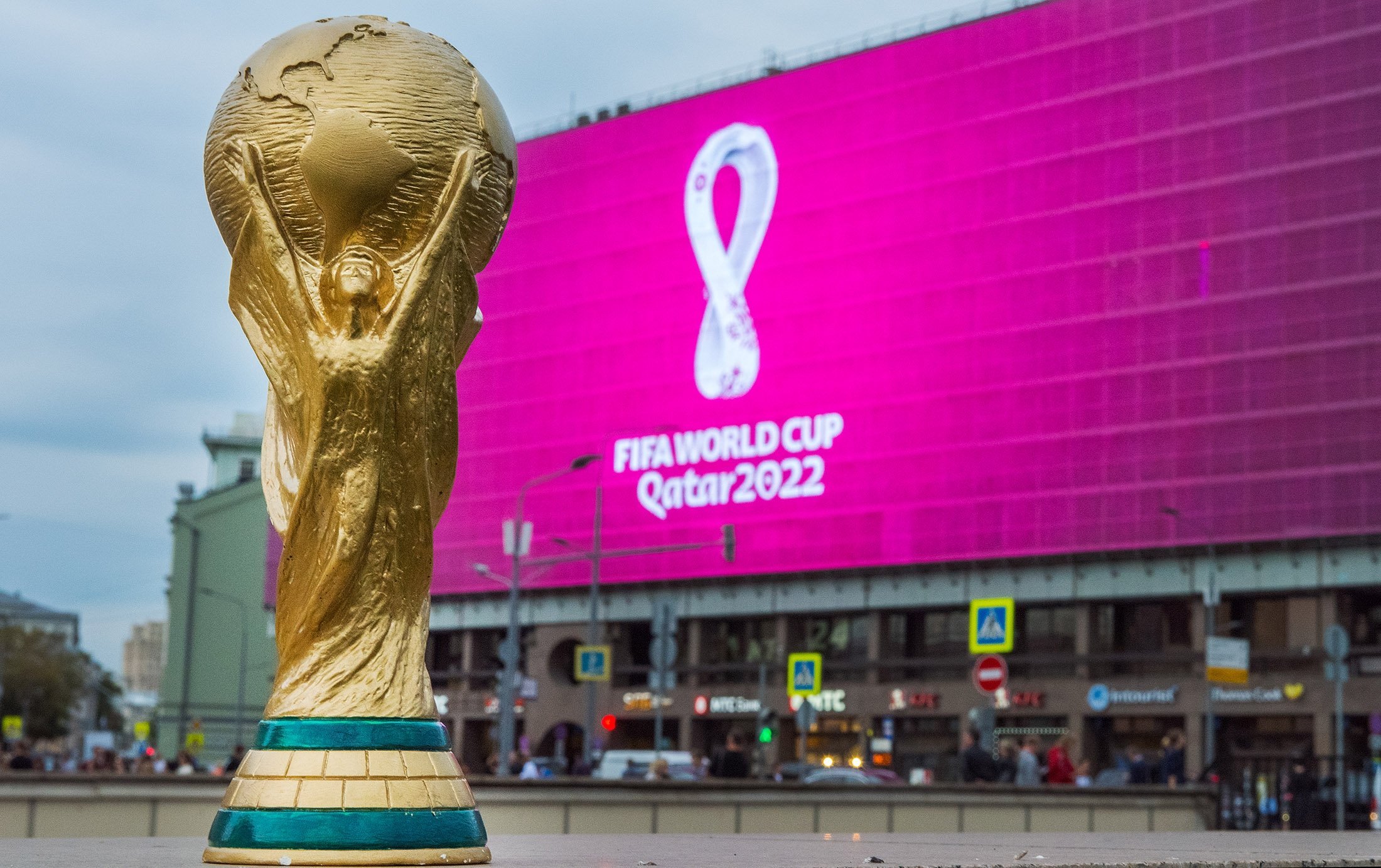 The NFL always means big money for sportsbooks, but mostly in the US and other select markets. Soccer, on the other hand, draws attention across the globe. In the wake of the betting craze, platforms have been reinventing themselves to reach new users. Currently, many bettors have the possibility of wagering on all kinds of situations that arise during the match.
The event, which millions of fans worldwide are following, means sports betting will prominently play this November and December. It could be the perfect opportunity for sportsbooks to gain a superior edge over the competition.
In the last World Cup, held in Russia, FIFA reported that in terms of global turnover, bettors wagered about €136 billion (US$137.8 billion). The average was €2.1 billion (US$2.12 billion) per game.
Premium Betting Experiences
Many operators are now focusing more on retention campaigns instead of recruiting new customers. This way, they can ensure their customers don't start looking for alternatives.
Many sports betting operators are creating "premium" experiences, although their definitions vary. These could offer improved prices and cash-out options. For the latter, one possibility that's becoming increasingly frequent is the possibility for bettors to withdraw their winnings at any time.
It's likely there will also be guaranteed promotions every day of the World Cup. In competitive markets, free bets, improved odds, and fair payments on offer to obtain and retain users will be available.
Regulators will be paying more attention to sports betting, too. It has become apparent that watchdogs everywhere are more interested in responsible gambling than ever. As such, operators can expect their every move to be under observation.
Early Odds
For now, Brazil, France, and England head the list of the top contenders for the title. Brazil, where the future of legal sports betting remains a mystery, is getting around +450 to take the title at most books, including Caesars and DraftKings. France is getting +550, and England is looking at around +600 to +700.
It's not too early to place a bet on the outright winner. But a soccer fan and social media personality in Mexico thinks he has the winning formula, which he shared with anyone who wants it. Jesus Elizondo is a formidable walking encyclopedia of soccer stat, according to BolaVIP. 
Finding a Winner
He determined the prospective World Cup winner through a "simple process" of elimination. He begins with all eligible teams and removes the ones that fall into the following scenarios.
First, any team whose coach is from a different country from the players is removed. Next, any team outside the top 20 is out because no such team has ever won.
Teams who exited before the quarterfinals in the previous World Cup have never won, so they're out. This whittled down the list, leaving France, Uruguay, Brazil, and England.
France can't win, either, according to Elizondo. This is because the winner of the Ballon d'Or fails to see his country's team achieve victory in the following World Cup. Since many soccer fans think Karim Benzema will take the honors when the winner is announced in October, the French squad is out of the running.
Uruguay is also out, according to Elizondo, because no team qualifying through CONMEBOL games has scored less than 1.5 goals and gone on to win the World Cup. The final selection is easy with Brazil and England's only two remaining teams.
Brazil is number one in the FIFA rankings. No top team has ever won a World Cup the same year. Therefore, he says, England is going to take the victory.