Public Split Over Wynn Boston Harbor Future, Poll Finds
Posted on: February 17, 2018, 10:00h.
Last updated on: February 16, 2018, 06:40h.
The jury on Wynn Boston Harbor's future is still out. That's according to a new poll that suggests area residents have rather strong, yet contrasting opinions, on what to do with the $2.4 billion megaresort in the wake of billionaire Steve Wynn's sexual allegation scandal.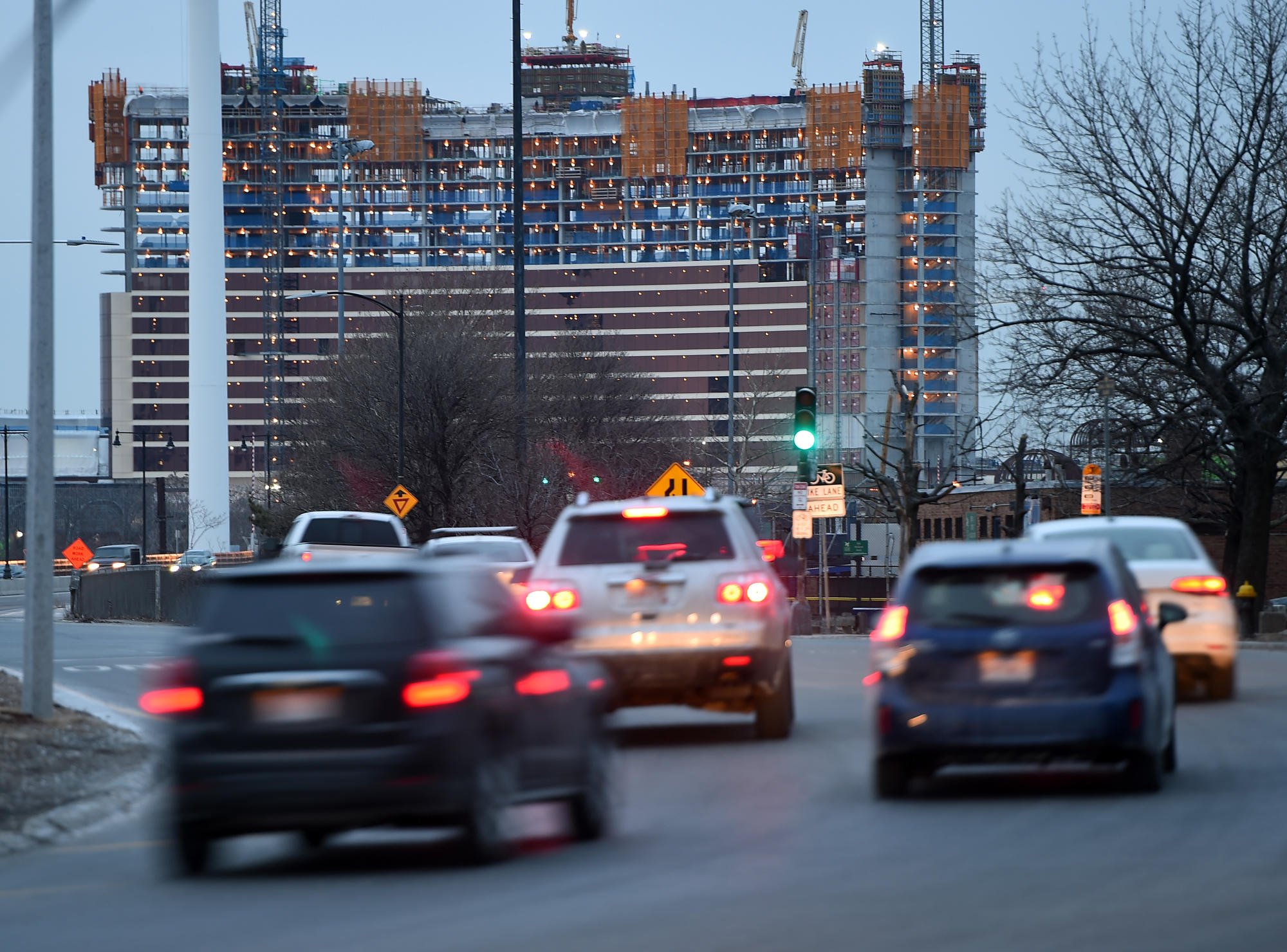 A poll released Friday by MassINC polling group in conjunction with WBUR, Boston's NPR news radio station, found that 50 percent of respondents said that the integrated casino resort should "go forward as planned now that Steve Wynn no longer runs the company." However, 23 percent responded that the property should "go forward only if another company takes over," and 20 percent stated the facility "should be stopped altogether."
The poll deducts that 50 percent of local residents believe Wynn Boston Harbor should carry on as planned, while 43 percent feel drastic change is needed.
The Massachusetts Gaming Commission (MGC) is currently investigating whether Wynn Resorts withheld information surrounding the sexual harassment allegations while applying for its gaming license. The MGC possesses the authority to fine, suspend, and revoke the operating permit.
Gaming regulators in Nevada and Macau where Wynn Resorts additionally operates are also conducting suitability investigations.
Steve Wynn is accused of sexually harassing women for decades, and reportedly settled with a woman for $7.5 million after coercing her to have sex. The casino tycoon denies any wrongdoing, but has since resigned from the company he founded.
More Data Needed
The Wynn Boston Harbor poll surveyed only Democratic voters in Massachusetts' 7th congressional district. The region includes most of Boston and Cambridge, as well as Everett (where Wynn Boston is actually located), Randolph, Somerville, and parts of Milton.
The same poll in 2014 ahead of the casino's construction found that 60 percent supported the Wynn Boston resort. A 10 percent drop, however, isn't reason to panic.
Pollster Steve Koczela explained, "This is Democratic primary voters, so I think I'd want to see a general population poll before I got too concerned. But this is just the latest in a series of polls that has shown that in this region, voters have never really been that wild about the idea of casinos."
Despite the poll only asking Democrats, the fact is that the party overwhelmingly dominates Massachusetts' heavily populated 7th congressional district. The last time the district was represented in the US House by a non-Democrat was back in the early 1920s.
Name Change Questioned
When asked separately about the Wynn brand being attached to the casino, even those who support allowing Wynn Resorts to proceed with ownership have some apprehension in seeing the name of a disgraced billionaire on the resort's façade.
Sixty-four percent of respondents said the project should be renamed, while 21 percent said the Wynn name should remain, and 16 percent answering they are not sure.
Casino and financial analysts have differing opinions.
Gaming investment analyst Matthew Ossolinski believes Wynn Resorts could be taken over by a large Asian conglomerate and rebranded. CNBC's Jim Cramer seems to agree, saying without the billionaire, Wynn Resorts is just another casino chain "with no leader."
But then Stanford University marketing professor Itamar Simonson opined to the Las Vegas Review-Journal recently that the Wynn brand has plenty of staying power. "I think the impact on Wynn Resorts will be short-lived, in part because I doubt most people link these resorts with Steve Wynn or are even aware of him."