Pro-RAWA Kindt Calls for US Ban on Slot Machines
Posted on: November 8, 2015, 02:16h.
Last updated on: November 7, 2015, 02:25h.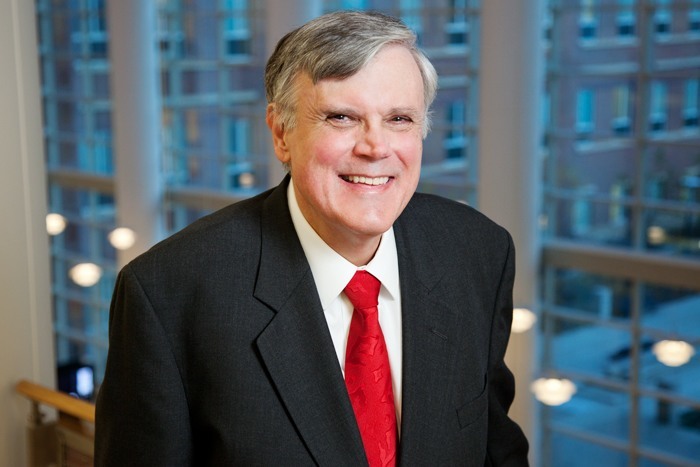 John Kindt, Professor of Business and Legal Policy at the University of Illinois and vocal anti-gambling campaigner, has called on the US government to "re-criminalize" electronic gambling machines (EGMs).
Writing an op-ed for the Southern Illinoisan, Kindt, who recently took the stand to testify for RAWA at the recent congressional hearing, claims that the economic benefits of casinos are far outweighed by the social costs.
"Gambling's lobbyists allege new tax revenues, but academic studies indicate that the costs of the gambling-caused crime, bankruptcies, and other new social costs to the taxpayers are at least $3 for every $1 in new tax revenue," he writes.
"In most states, the tax revenues are slowly siphoned away from education and teachers and back to gambling's insiders, such as the recent New York Lottery scandal where $1.7 billion was allegedly misdirected."
Ancient Study
Unusually, for an academic, Kindt makes vague reference to "studies," without citing sources, as in the quote above, and here: "Studies confirm that student populations are particularly vulnerable to EGM gambling addiction and will get hooked at double the adult addiction rates."
While we're happy to take the good professor's word for it, we should point out that at the RAWA hearing he was fond of quoting from a study that concluded that "internet gambling cannot be regulated." This is an ancient study from 1999 and the days of dial-up internet, whose authors were perhaps not best placed to grasp the bigger picture.   
In his op-ed Kindt claims that the US National Gambling Impact Study, also published in 1999, labelled slots, or more specifically EGMs, as the "crack cocaine" of gambling.
However, this is disingenuous; the study makes no such claim, merely quoting an opinion of psychologist Dr Robert Hunter, who referred to it as such in 1992.         
Dubious Statement
Kindt also states that the US National Gambling Impact Study "concluded that any states with EGMs convenient to the public needed to re-criminalize those machines."
Except it made no such recommendation. It merely advised that Congress should instigate "analysis of the development of gambling difficulties associated with electronic gambling devices (EGD's) and the risk factors that accompany this evolution for customers most likely drawn to this form of gambling."
"EGMs shrink the consumer economy, denigrate quality of life, increase taxes, and stigmatize governments," concludes Kindt. "Governments must change their image, re-criminalize EGMs, and 'grow the economy' to attract new consumer businesses, Otherwise, EGMs and associated gambling proponents will continue to deteriorate local and state economies."
Kindt's main assertion, that gambling does not contribute to the economy, remains a hotly debated point.