PricewaterhouseCoopers 2015 Outlook Missed Macau Meltdown and DFS Emergence
Posted on: November 26, 2015, 01:00h.
Last updated on: November 22, 2015, 10:52h.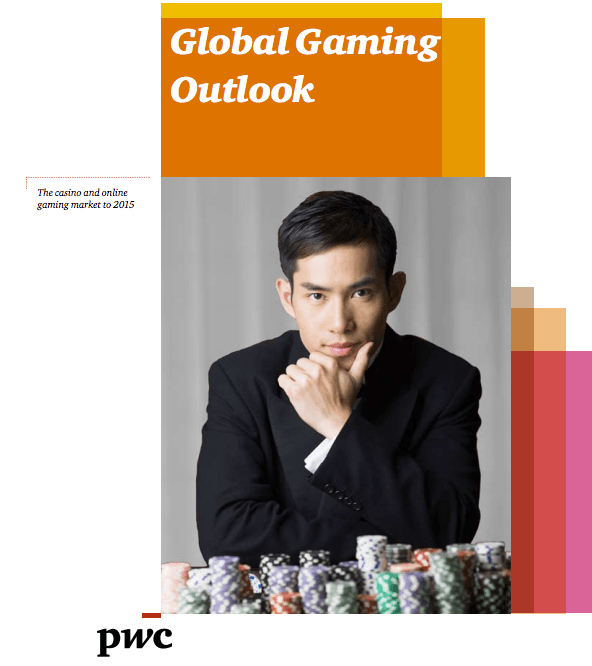 PricewaterhouseCoopers' (PwC) Global Gaming Outlook, published in 2011 forecasting the half-decade leading to the present, hit the nail on the head regarding much of the gambling industry's economics, but the firm missed the mark on two key issues.
PwC got a lot right in its five-year outlook on gambling, but failed on what has emerged as the two most predominant issues in worldwide gambling news: Macau's economic issues and daily fantasy sports (DFS).
To its credit, PwC rightly foresaw online gambling in the United States, saying states would legalize Internet casinos individually before Congress would intervene.
That was a bold projection in 2011, considering the Department of Justice and FBI had just recently seized the assets of PokerStars and Full Tilt Poker, but nonetheless a prediction that came true.
PwC also correctly hypothesized Internet gaming would be used to complement land-based casinos, a prophecy that came to pass as Nevada, New Jersey, and Delaware all require online operators to work in tandem with brick-and-mortar casinos or race tracks.
The audit and assurance, tax advisory, consulting, legal, and actuarial corporation disclosed that the Global Gaming report was not intended to provide legal or investment advice, but did state that its aim was to guide stakeholders in the business and help them decide their own future plans.
Macau Misjudged
The reality is that Macau has produced higher gambling revenues than Las Vegas since 2008, and it hasn't even been close. Accounting for roughly half of its overall economy, Macau generated $45 billion in gaming revenues in 2013 and $43.9 billion in 2014.
By comparison, Nevada reported statewide gaming revenues of $11.1 and $11 billion during those same two years.
From when Macau legalized commercial gaming in 2002 until 2014, the market increased a staggering 1,485 percent. However, revenues dropped for the first time in 2014 to the tune of $1 billion.
The reason for the decline was the Chinese government's crackdown on VIP junket operators transporting gambling whales and billionaires from the mainland to casinos in Macau. Junkets organize private rooms in venues where the China's elite can play away from the prying eyes of the Chinese government's jurisdiction.
In its Global Gaming Outlook, PwC acknowledged harsher junket regulations could be forthcoming, but still predicted that Macau would generate $62.5 billion in 2015 alone. That assumption likely would have come to fruition if it weren't for Chinese President Xi Jinping's relentless suppression of operators trying to help the rich evade taxation by the People's Republic.
Instead, Macau will actually come in under $30 billion this year, a $14 billion decline in just 12 months.
Daily Fantasy Sports: From Fantasy to Reality
Technology makes the world in which we live ever-changing. It's hard to believe today, but in 2011 gaming analysts and industry insiders couldn't comprehend the idea of daily fantasy sports.
In PwC's exhaustive 39-page report on the future of gambling, DFS wasn't even mentioned once.
That leads us to this holiday season and the approaching New Year.
DFS leaders DraftKings and FanDuel will continue pushing their legal status through a loophole in the Unlawful Internet Gambling Enforcement Act (UIGEA) of 2006, while opponents will advocate the law didn't address daily fantasy because it simply didn't exist at the time.
It's a dispute with an ensuing outcome that might have been rather impossible to predict in 2011.