President Donald Trump Impeachment Odds, Once 'Yuge,' Lowered Bigly
Posted on: May 19, 2017, 03:00h.
Last updated on: May 19, 2017, 01:37h.
President Donald Trump's odds of becoming the United States' first commander-in-chief to be removed from the White House via impeachment are still relatively long, but overseas sports books and online prediction markets are slowly reducing their odds on that remote possibility.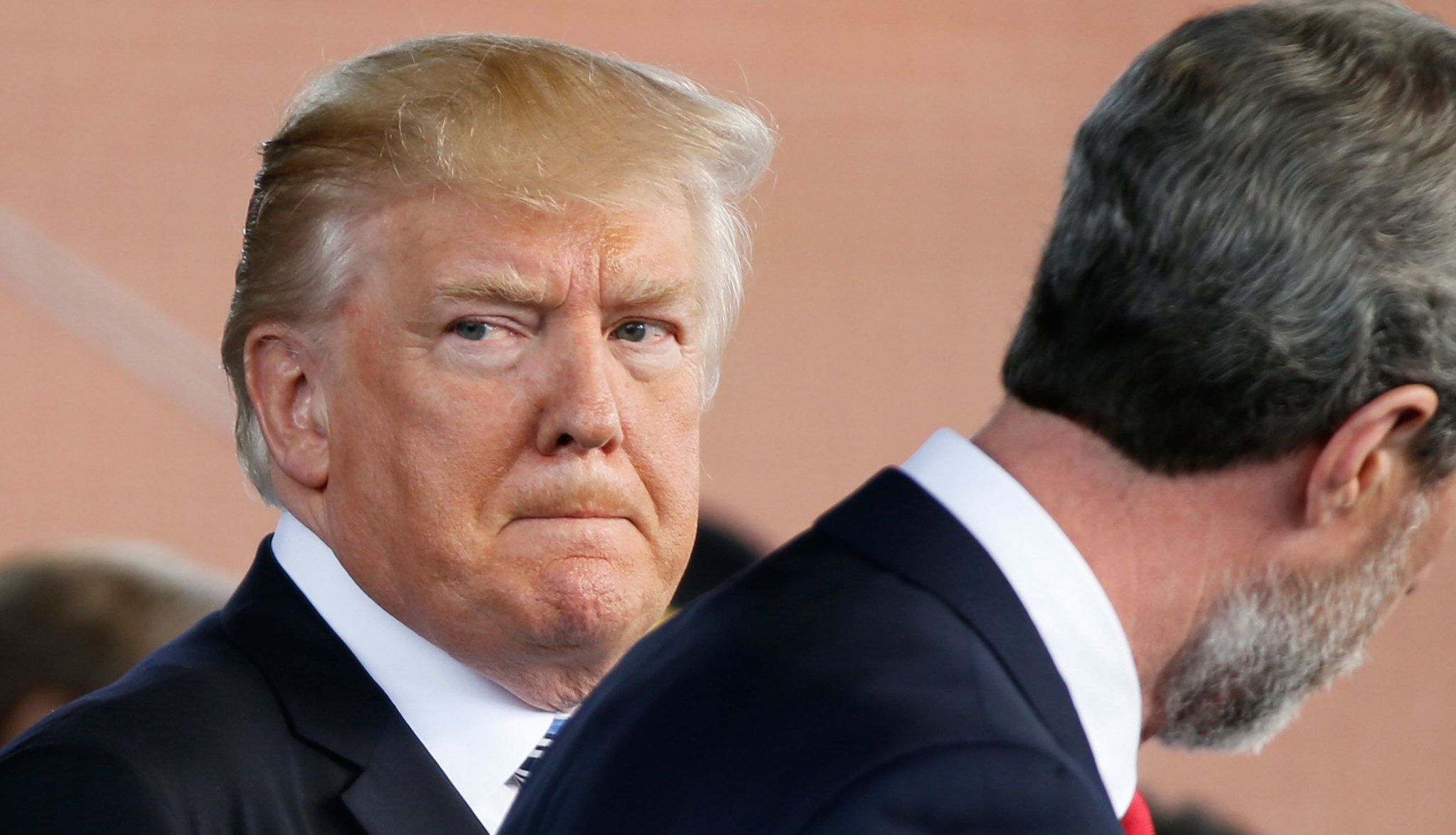 Fresh off Trump's firing of FBI Director James Comey, bettors are beginning to put wagers on the still seemingly unlikely chance that Congress ousts the former casino and real estate developer from the Oval Office.
PredictIt.org, a political betting market that allows users to buy and sell shares of potential event occurrences, has seen the price of "Yes, Donald Trump will be impeached in 2017," soar from just seven cents on May 8, to as high as 33 cents this week. That's a 371 percent gain, and those holding shares of the "Yes" outcome took profits, as the price closed at 25 cents on Thursday.
PredictIt has hundreds of events bettors can put wagers on, but the Trump impeachment question, along with another asking, "Will Trump be president at year-end 2017?" are two of the most predicted slips.
The impeachment query garnered almost 30,000 trades in the last 24 hours alone.
Political betting is illegal in the US, but PredictIt uses a loophole that deems it an "educational tool" operated by a not-for-profit university (Victoria University in New Zealand). Users on the platform are limited to placing $850 on each question.
Online Books Lower Odds
Gambling on Trump's future might be banned in America, but betting shops and sports books overseas, primarily in the UK, cherish their political wagering. And of course, they aren't steering clear of the provocative potential for the leader of the free world.
Paddy Power, the most notorious betting site to US citizens for its controversial line on whether then-President Barack Obama would be assassinated, has a whole slew of Donald Trump specials. And like PredictIt, customers are moving towards the underdog option and taking odds on impeachment.
Paddy Power presently has even money on whether Trump will be impeached in his first term. As for the specific year, 2017 leads the way at 3-1. But the entire term has potential: 2018 is next at 5-1, followed by 2019 (16-1), and 2020 (33-1).
Paddy also gives odds on the chances of Melania leaving her husband in 2017 (16-1), whether Trump will convert to Islam (50-1) or Scientology (25-1), and if former Vice President Joe Biden will punch the current president in the face by year's end (100-1).
Impeachable Offenses
Regardless of the frenzy behind some of the public's vehemence toward President Trump, the odds are against any of the aforementioned events actually happening. Not only does the GOP control Congress until at least 2018, but it's also hazy as to whether the president has committed an impeachable offense in any way.
The US Constitution says the only grounds for impeachment are "treason, bribery, or other high crimes and misdemeanors," which is vague at best. Strong critics on the left argue Trump's firing of Comey constitutes an impeachable wrongdoing. Many on the right say otherwise.
It's also worth noting that impeachment, at its core, is purely political. Criminal acts are prosecuted by the federal court system, not Congress.
Presidents Andrew Johnson and Bill Clinton are the only two presidents in history to be successfully impeached by the House of Representatives, but both were acquitted in the Senate.