New York State AG Eric Schneiderman, Who Fought Daily Fantasy Sports, Resigns Amid Sexual Misconduct Allegations
Posted on: May 8, 2018, 11:35h.
Last updated on: May 8, 2018, 11:44h.
Eric Schneiderman, the New York State Attorney General who singlehandedly threatened to wipe out the entire daily fantasy sports (DFS) industry via $3 billion in fines, has resigned amid numerous allegations of sexual misconduct.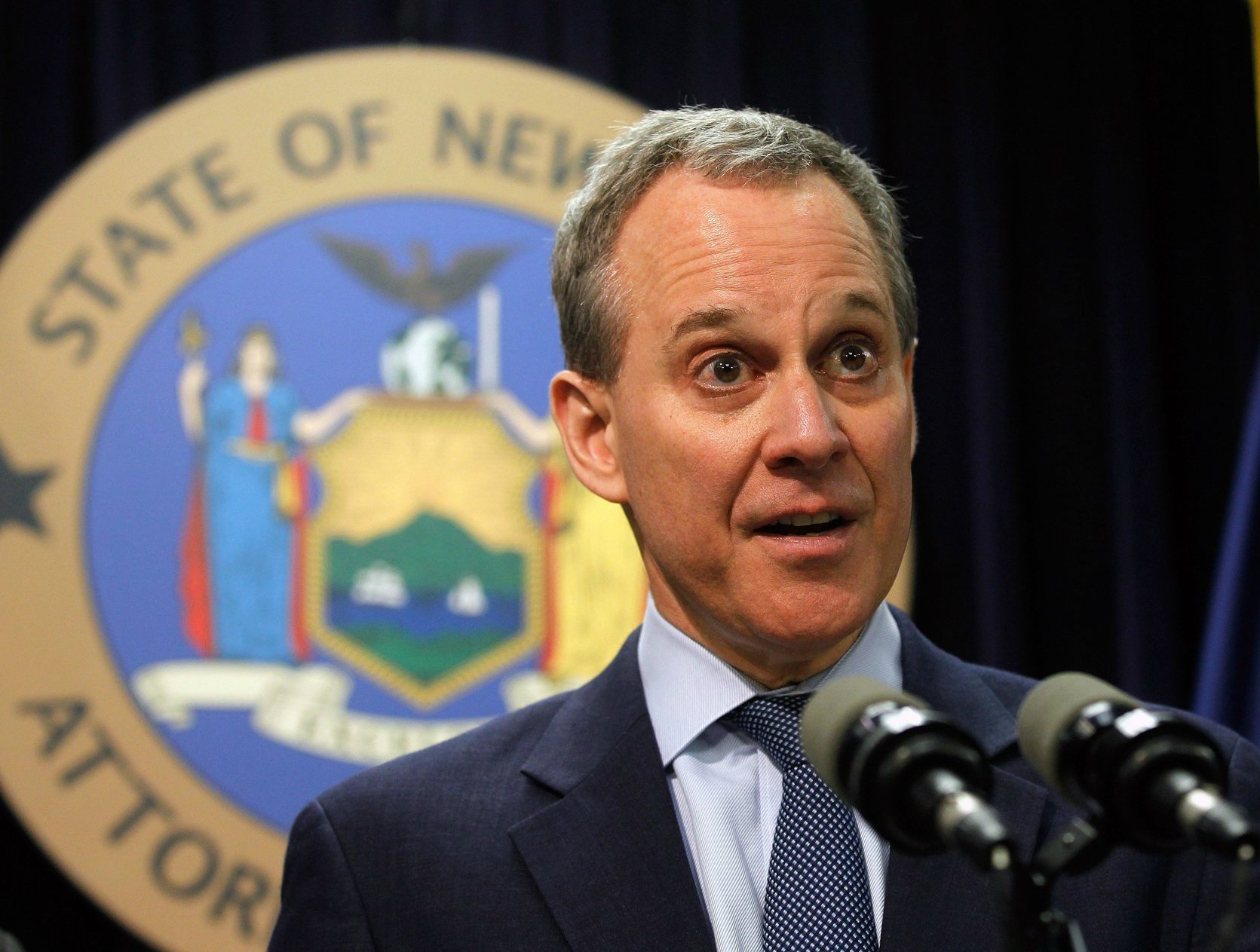 In January 2016, Schneiderman brought a lawsuit against DraftKings and FanDuel for what he determined was the illegal operation of online gambling in New York.
The litigation threatened the two DFS leaders with a $5,000 fine per customer account. With an estimated 600,000 New Yorkers entering a daily fantasy contest in 2015, the potential charge was in the neighborhood of $3 billion, a total that would have essentially bankrupted the companies.
Schneiderman accused the sites of committing "repeated and persistent fraudulent acts." The attorney general said the DFS operators deceived customers by marketing their contests as easy ways to score large sums of cash.
Despite the ex-AG's best efforts, DraftKings and FanDuel became authorized in New York in August 2016 after Governor Andrew Cuomo (D), who preceded Schneiderman into office, signed DFS legislation into law.
A study from Kansas State University published in the Journal of Sports Science opined earlier this month that daily fantasy sports are indeed skill-based contests, as opposed to games of luck.
This week, allegations emerged in The New Yorker that the state's chief legal advisor might have himself led a deceitful life that caused harm to others.
Sexual Allegations
The New Yorker (TNY) article reports accusations from four women, all claiming Schneiderman subjected them to nonconsensual sex and physical violence.
TNY reporters Jane Mayer and Ronan Farror write: "They allege that he repeatedly hit them, often after drinking, frequently in bed and never with their consent."
Two of the women — Michelle Manning Barish and Tanya Selveratnam — reported similar experiences spending time with the New York AG. They claimed Schneiderman routinely drank two bottles of wine in a night, and took scotch or bourbon to bed as well.
"He would get absolutely plastered five nights out of seven," Barish insisted.
Once intoxicated, the women say Schneiderman would become abusive. They reported being slapped in the face, called "whores," and being pushed and choked.
Just hours after the exposé, Schneiderman announced his resignation.
"Serious allegations, which I strongly contest, have been made against me. While these allegations are unrelated to my professional conduct or the operations of the office, they will effectively prevent me from leading the office's work at this critical time," Schneiderman explained in a statement.
Words Come Back to Haunt Him
A longtime Democrat who has championed women's rights and celebrated the #MeToo movement, Schneiderman now sees his reputation being considered as part of the problem,and his own previous comments being used against him.
In April, Schneiderman praised "the brave women … who spoke up about the sexual harassment they had endured at the hands of powerful men." He added that without such women, "there would not be the critical national reckoning under way."
The former NY attorney general has additionally been a vocal critic of President Donald Trump. Last fall he tweeted, "No one is above the law, and I'll continue to remind President Trump and his administration of that fact everyday."
Kellyanne Conway, counselor to the president, tweeted Monday night to Schneiderman, "Gotcha."
New York State of Misconduct
The allegations against Schneiderman are the latest sexual transgression story out of New York's political arena.
Former Governor Elliot Spitzer (D) resigned in 2008 after it was revealed he used an escort service despite being married. Spitzer's successor, David Paterson (D), announced his own infidelity a day after his inauguration.
Congressman Chris Lee (R-NY) resigned in 2011 after soliciting women on Craigslist with shirtless text photos.
The most salacious, of course, was former Democratic Congressman Anthony Weiner. The separated husband of Hillary Clinton's top aide Huma Abedin pleaded guilty to transferring obscene material to a minor, after admitting to sending lewd photos to a 15-year-old girl in 2016. Although he could have faced 10 years in prison, because of the plea deal, he was sentenced to just 21 months, and began that stretch on Nov. 6, 2017.
Wiener had previously resigned from his Congressional seat in 2011, after a sexting scandal involving at least six women hit the tabloids.
Most Read