Premier League Soccer Team Aston Villa Partners With Crypto Gaming Platform Duelbits
Posted on: August 17, 2022, 07:23h.
Last updated on: August 17, 2022, 09:58h.
The English Premier League (EPL) has stated that most of its clubs favor a voluntary ban on sports betting front-of-shirt sponsorships. However, this doesn't mean they can't partner with gaming platforms, and Aston Villa FC has teamed up with cryptocurrency gaming platform Duelbits.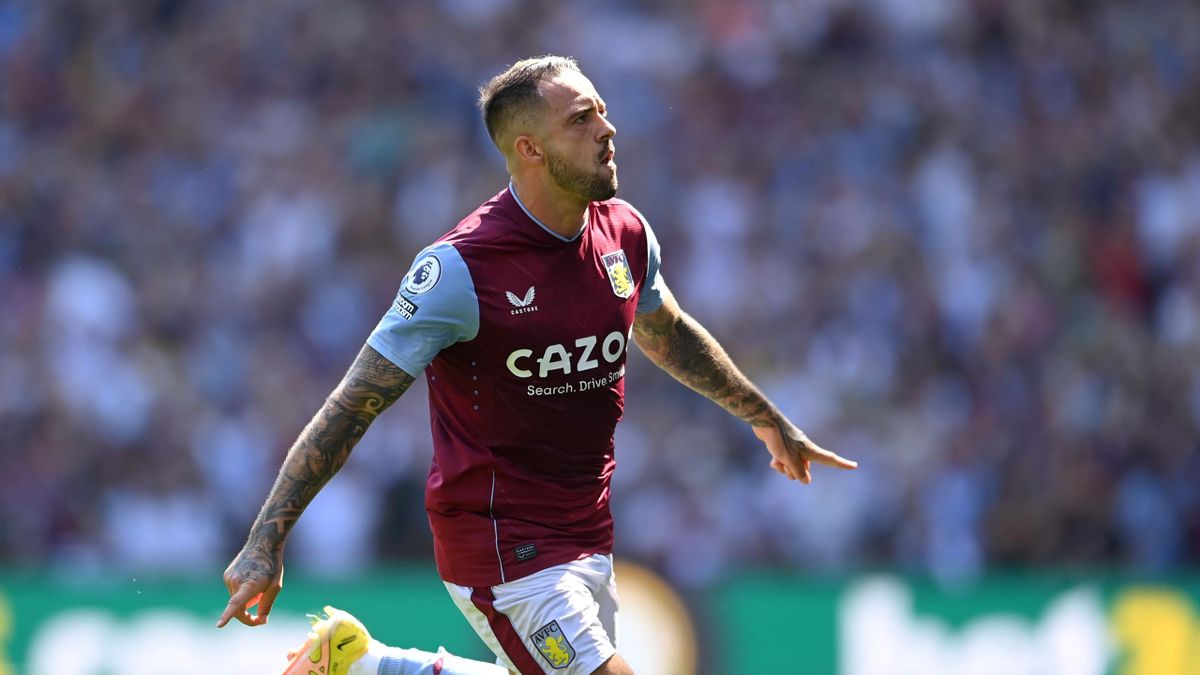 The proposed ban, which the EPL's clubs will vote on later this year, hasn't stopped clubs like Everton from striking sponsorship deals. It also wouldn't prevent them from entering into partnerships with gaming operators.
Aston Villa, a founding EPL club, has brought in Duelbits as its "Official European Betting Partner" for the 2022-23 EPL season, now underway. Duelbits gains access to the club's stadium, as well as its website and social media platforms.
Looking For Recognition
Duelbits hopes the partnership will help it gain recognition in the UK market. The outfit is small and young, with only around 35 employees since its launch in December 2021.
It will launch sports betting and casino operations through a partnership with TGP Europe. The latter is also a partner of Stake.com, the crypto-accepting gaming platform that sponsors Everton and which rapper Drake is an ambassador.
In addition to its relationship with TGP Europe, Stake.com can be found elsewhere in the EPL. For example, it is the front-of-shirt sponsor for Watford, another club bucking the voluntary sponsorship ban.
Duelbits believes that, by partnering with a veteran club like Aston Villa, it will gain both popularity and legitimacy. Its concentration on the cryptocurrency space puts it in an exclusive class, but one that has significant growth potential.
Cryptocurrency as a payment type is not widely accepted globally. The US frowns upon it, and the Malta Gaming Authority (MGA), until recently, didn't issue licenses to operators that accept digital currency. Now, the MGA is more flexible, provided operators use a payment provider the Malta Financial Services Authority approves.
In the UK, though, there's nothing preventing the use of cryptocurrency in gaming. The UK Gambling Commission can – at its discretion – approve a license request as long as the entity meets certain requirements and can verify sources of funds.
Aston Villa didn't mention how much the new partnership is worth. But it continues to grow its partnership links. The club is also connected to Socios, the blockchain-based fan token platform, financial trading platform eToro, Heineken beer, and others.
EPL Crypto Sponsorships on the Rise
There have been calls for a gambling sponsorship ban in British sports for years. The idea gained traction, as it seemed as though the UK was almost ready to present its gambling white paper.
However, now that there has been a delay in that presentation, the future of a potential ban is in question. In addition to Everton and Watford, Bournemouth FC and Fulham FC have also signed new sponsorship deals.
In addition, cryptocurrency is gaining a more prominent place in UK sports. This past June, The Athletic discovered that almost all of the EPL's 20 clubs had a crypto sponsor last year.
Manchester City has an ongoing relationship with the OKX cryptocurrency exchange. Chelsea recently signed a deal worth £20 million (US$24.2 million) a year with WhaleFin that puts the latter on the club's shirt sleeve. In addition, Socios has partnerships with six different EPL clubs.
The partnerships follow a trend seen elsewhere that joins crypto and sports. Most notably, this year's NFL Super Bowl had more crypto ads than ever. Duelbits hopes to capitalize on the trifecta – sports, sports betting, and cryptocurrency – as it expands its market.
Most Read