Powerball, Mega Millions Jackpots Hit, Combined Winnings Exceed $1 Billion, Winners Still Incognito
Posted on: January 8, 2018, 11:00h.
Last updated on: January 8, 2018, 11:04h.
The odds of winning the Powerball are one in 292.2 million, while for Mega Millions. they are one in 302.5 million. The odds of both jackpots being hit in a span of 24 hours aren't clear, but certainly, they're very, very long.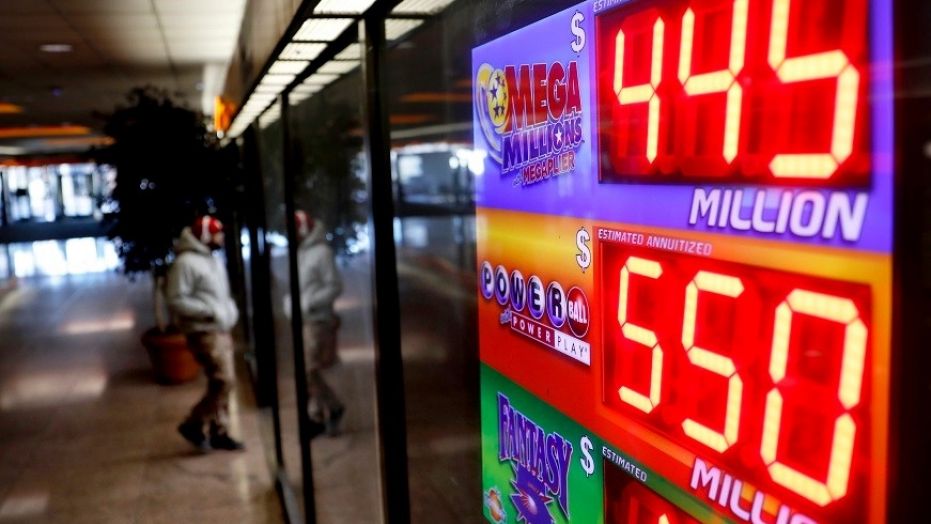 Lottery players, of course, are happy to test their luck against such seemingly impossible odds. This past weekend, at least two players got their reward, with the Mega Millions and Powerball jackpots hitting on Friday and Saturday night.
Mega Millions came first on Friday, with a winning ticket matching the numbers 28-30-39-59-70 with Mega Ball 10 selling at a 7-Eleven convenience store in Port Richey, Florida. Lottery officials said the sole winning ticket is worth $450 million, but if the winner takes the cash option, that number would drop $281 million.
On Saturday, one Powerball slip matched the drawn numbers of 12-29-30-33-61 with Powerball 26 for the $559.7 million jackpot, which would be paid out in annual payments over 30 years. The ticket was sold at a Merrimack, New Hampshire market. The winner can also choose to take a lump $350 million cash sum.
Both winners, as is common, have yet to come forward.
Leaving Money on the Table
In addition to the two winning tickets that are combined worth more than $1 billion, millions of dollars in secondary prizes were also won during Friday and Saturday's drawings.
Eight people matched five of the six Mega Millions numbers for $1 million each. Two others matched five balls, plus the "Megaplier" ball, for $3 million in prizes.
But according to lottery data, many lesser prizes go unclaimed. Brett Jacobson, a lottery expert who operates an app that allows players to scan and store their lottery tickets, told CNNMoney last week that $2.89 billion in lottery prizes went unclaimed between June 2016 and June 2017.
"People don't even realize there are secondary prizes," Jacobson stated. While the vast majority are negligible amounts, Jacobson said there were 167 winning tickets worth $1 million or more in 2017 that weren't cashed in.
Even more painful: one $77 million winning ticket became worthless in 2011 after failing to be redeemed.
Mega Millions winners have 180 days to one year to claim their prizes, depending on where they purchased the ticket. The jackpot winner, however, has just 60 days to redeem should he or she be interested in the one-time payment option. Powerball expiration dates also vary by state, from 90 days to one year.
Jackpot Fever
The Multi-State Lottery Association (MSLA), the non-profit group that operates both Powerball and Mega Millions, has altered its two marquee games in recent years to assure larger jackpots become the norm.
In late 2015, Powerball reduced the number of red Powerballs from 35 to 26, but increased the number of white balls from 59 to 69. The difference lengthened the odds of someone hitting the jackpot from one in 175.2 million, to one in 292.2 million.
The change led to a $1.586 billion jackpot in January of 2016. After falling behind in popularity due to Powerball's record-setting payouts, Mega Millions announced last year that it was doubling its ticket price to $2, and lengthening its jackpot odds by increasing the Mega Ball numbers to 25, up from 15.