Powerball Jackpot Balloons to $550M, Next Drawing Wednesday Night
Posted on: September 12, 2023, 12:45h.
Last updated on: September 12, 2023, 07:31h.
The Powerball jackpot hasn't been hit since July 19, when a lucky player in California won a $1.08 billion prize, the lottery's third-richest jackpot ever.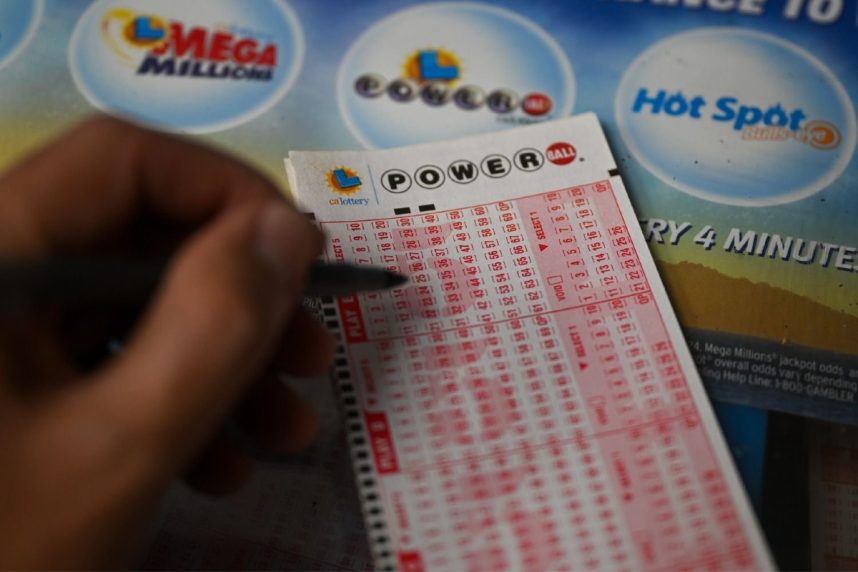 Powerball has gone 23 consecutive drawings without a ticket matching the six drawn numbers. The jackpot rolled over again Monday night after no slip matched the five white balls of 9, 25, 27, 53, 66, and the red Powerball 5.
The jackpot for tomorrow night's drawing is an estimated $550 million, with a one-time lump cash option of approximately $266 million. Both amounts are before federal and possibly state taxes.
At $550 million, the current jackpot is nearing Powerball's top 10 all-time richest jackpots. Powerball debuted in April 1992. The interstate lottery game is run by the Multi-State Lottery Association (MUSL) and headquartered at the Florida Lottery.
Powerball is drawn three times a week at 10:59 p.m. ET from the Florida Lottery's studio in Tallahassee. The draws are held on Monday, Wednesday, and Saturday nights.
The Powerball jackpot has been hit four times this year. The first came on Feb. 6, when a player in Washington won $754.6 million.
The second jackpot win came on March 4 when a ticket in Virginia hit for $162.6 million. The third occurred on April 19 when a player in Ohio won $252.6 million. The fourth — and last year to date — was the $1.08 billion prize won in California near Los Angeles' Skid Row.
Tax Breakdown
The federal government considers lottery winnings as personal income. Since a Powerball jackpot would immediately put the winner into the government's highest tax bracket, the proceeds would be subject to an effective tax rate of 37%.
Nine states do not tax lottery winnings as personal income. They are California, Delaware, Florida, New Hampshire, South Dakota, Tennessee, Texas, Washington, and Wyoming.
New York levies the highest tax on lottery earnings at an effective rate of 10.9%. On a cash option prize of $266 million, New York's cut would be around $28.9 million.
Other jurisdictions and states with high lottery taxes include DC and New Jersey at 10.75%, Oregon (9.9%), Minnesota (9.85%), Massachusetts (9%), Maryland (8.95%), and Vermont (8.75%).
For tax details on all other states participating in Powerball, click here.
Sept. 11 Winners
Powerball's Monday night drawing didn't turn up a jackpot winner. But MUSL officials said the draw still produced more than 745,000 winning tickets.
The top prize came in Michigan, where a lucky slip matched all five white balls but not the red Powerball to claim the game's second-best prize of $1 million. The player would have won $2 million but did not purchase the optional $1 add-on Megaplier, which landed on 2x on Monday night.
Nine other players had their tickets match four white balls and the red Powerball for the game's third-tier prize of $50,000. Three of those tickets purchased the Megaplier to double their payouts to $100,000.
Nearly 400 tickets matched four of the five white balls for $100 wins, with 83 having the Megaplier to claim $200. More than 1,000 tickets matched three white balls and the red Powerball for $100 prizes, with 302 purchasing the Megaplier.