Arkansas Attorney General to Intervene in Pope County Casino License Dispute
Posted on: June 25, 2020, 08:32h.
Last updated on: June 25, 2020, 01:44h.
Arkansas Attorney General Leslie Rutledge's office will work with the state Racing Commission to determine the next steps in resolving the licensing dispute for the Pope County casino.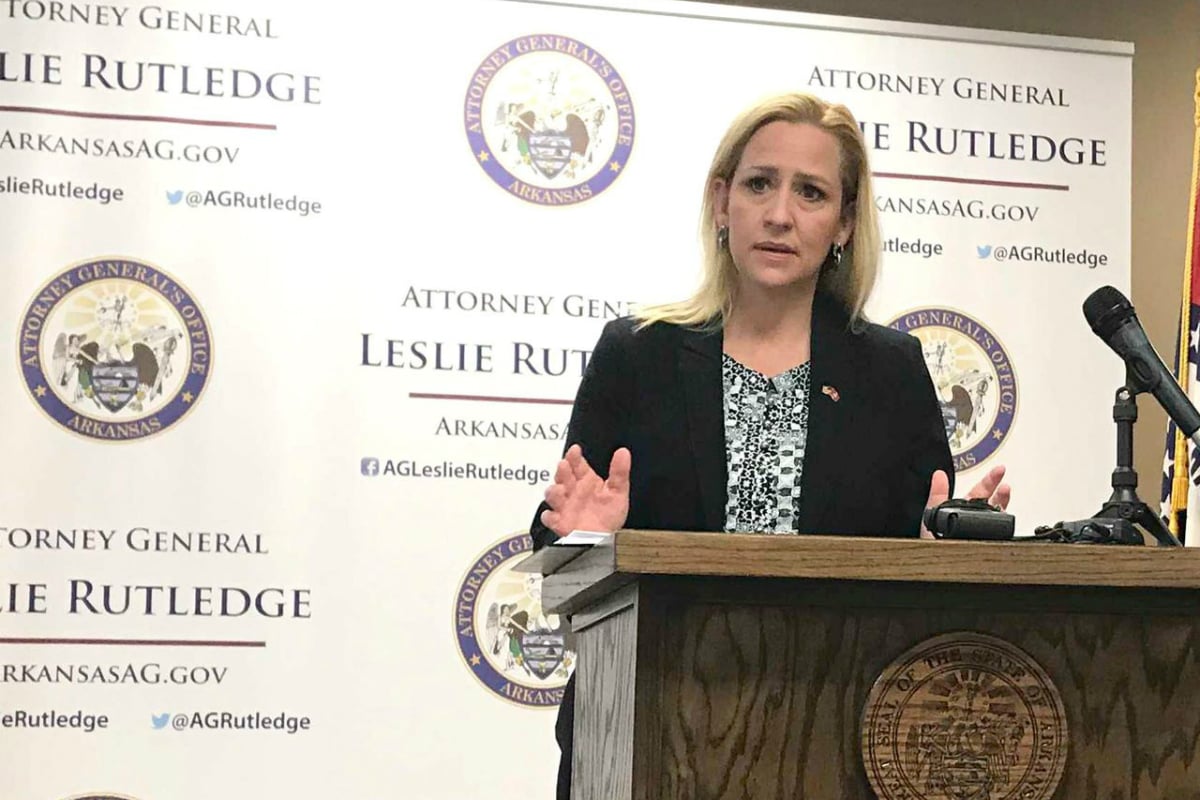 On Monday, the Arkansas Racing Commission (ARC) ruled against one of its own. Six commissioners voted that Commissioner Butch Rice had a bias in his scoring of the casino proposals from Cherokee Nation Businesses and Gulfside Casino Partnership.
Rice gave Gulfside a perfect 100/100 score for its $254 million project that would feature a 500-room hotel and casino floor with 1,900 slot machines and 90 table games. He scored the Cherokee plan a 29/100 for a $225 million outline with a 200-room hotel and casino with 1,200 slots and 32 tables.
After the ARC disqualified Rice's scores on Monday, the state gaming regulator must now remedy its actions. To provide a legal framework for how to proceed, the commission will work with Rutledge's office.
"The 30-day time frame in which a license must be issued was initiated June 18 when the Commission declared scoring complete," said Scott Hardin, a spokesman for the state Department of Finance and Administration, which oversees the Arkansas Racing Commission. "We anticipate the Commission will meet by early July to make a determination on next steps within the 30-day period."
Rice was adamant Monday that he had no bias. In emotional testimony, the trucking industry executive said he's "not smart enough" to try and single-handedly assure that Gulfside would win the license.
Casino Courtroom Battle
Rice's scoring heavily favoring Gulfside by a 71-point margin over the Cherokee plan brought the cumulative score of the two proposals to 637-572. With Rice's scores removed, the tally comes to 543-537 in favor of the Cherokees.
Commissioners asked legal representatives from the state what their options are. Deputy Attorney General Brian Bowen answered, "You're going to be sued no matter what decision you make by one party or another."
Attorneys representing the two casino plans were quick to respond to the meeting outcome.
"Their [ARC] options are severely limited by the rules that are now in place," Attorney Dustin McDaniel, representing the Cherokees, said. "According to the rules, the license must be issued 30 days from June 18th. It would be impossible to pass any new rule, even on an emergency basis, within the next 25 days. It appears that their only real option is to remove the disqualified score from the panel's award of points and let the appeals proceed."
Gulfside Casino Partnership counsel Lucas Rowen voiced other concerns.
"As the majority of the commissioners recently affirmed, Gulfside is the best choice for Russellville, Pope County, and Arkansas," Rowen said. "While others want to protect out-of-state interests, our River Valley Casino Resort is focused on supporting Arkansas with more jobs, more entertainment, and 50 percent more annual gaming tax revenue."
Along with Rice, three other commissioners voted in favor of Gulfside. Three commissioners voted in favor of the Cherokee Nation.
Rutledge Fought Against Casinos
In 2018, Rutledge rejected several ballot initiatives to put the issue of casino gambling before voters. Her office denied the campaign efforts on grounds that their wording and definition of the term "casino gambling" was confusing and would "inevitably lead to confusion."
After a fourth rejection, a pro-casino group filed a lawsuit against Rutledge on claims that she had an "unnecessarily burdensome standard" with reviewing casino measures. Rutledge finally budged in May of 2018, and voters approved a casino license in Pope and Jefferson counties during the election later that year.
Along with the two new commercial casino licenses, the ballot referendum allowed the state's two racetrack casinos – Oaklawn and Southland – to transition into full-scale casinos with slot machines and table games.
Similar Guides On This Topic