Set to Break 2016 Record, Las Vegas Shooting Threatens New Visitation Highs
Posted on: November 6, 2017, 05:00h.
Last updated on: November 7, 2017, 02:03h.
Las Vegas tallied a record 42.9 million visitors last year, and the city was poised to set a new high in 2017. Visitor arrivals totaled 32.1 million through September, and while that's a 1.1 percent drop, several indicators pointed to October being a strong month.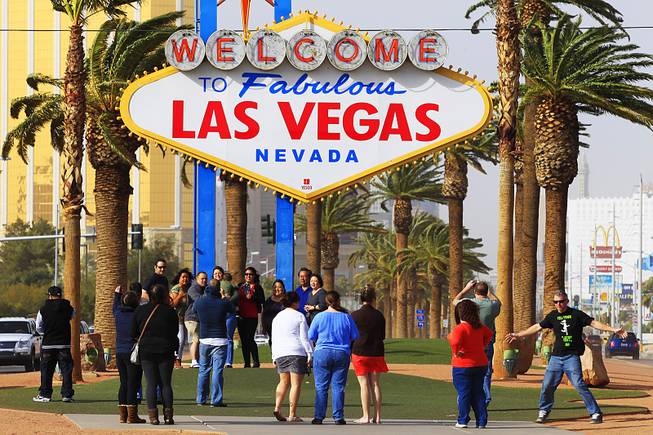 September convention traffic was off almost 25 percent, due to the Global Gaming Expo (GGE) falling in October 2017 compared to being held in September last year. The quadrennial MINExpo also took place in October 2016.
October 2017 encompassed five weekends, the last time that happened coming in 2015 when the city set a then-record with 3.78 million visitors. Paired with an uptick in convention traffic with the GGE, enthusiasm remained strong surrounding the possibility of reaching a new ceiling in terms of annual out-of-towners descending on Las Vegas.
Then October 1 happened.
In the next couple of weeks, the Las Vegas Convention and Visitors Authority (LVCVA) will release the first statistical evidence as to what impact Stephen Paddock's shooting rampage had on short-term tourism. The authority's release will be followed by the state's gaming revenue report, which will provide additional data on the shooting's business effect.
Short-Term Impact
Most gaming and hospitality analysts don't believe the horrific event will have long-term consequences on Las Vegas' marketability and attractiveness, but it presumably shook up travel in the immediate days following.
Tropicana, the closest non-MGM property to Mandalay Bay and the shooting site, reported a 35 percent surge in cancellations in the first week of October. Parent company Penn National said nearly off the cancellations were in the leisure segment, and no business groups altered their plans.
Caesars CEO Mark Frissora also explained last month that his company's properties are seeing declines in Asian business. The gaming executive said cultural viewpoints and the notion that a longer grieving and mourning process is necessary is the primary cause for the demographic dip.
Resort Vacancy
Visitor arrivals totaled 42,936,109 in 2016.  Las Vegas needs to bring in a little more than 10.8 million travelers over the last three months of 2017 to hit that mark. That seemed doable on September 30, but now might be difficult.
Weekend hotel occupancy has been at nearly 96 percent citywide in 2017. While the LVCVA doesn't break down weekend data for the Strip's casino resorts, its presumably even higher than 96 percent.
Thanksgiving in Las Vegas might not sound ideal to some for the family holiday, but Sin City is actually the No. 1 vacation destination for the long holiday according to AAA. Hundreds of thousands of visitors, many of whom are foreigners who doesn't celebrate Thanksgiving, will travel to Las Vegas in a little more than two weeks.
As of now, an internet search might hint at reduced 2017 arrivals or turkey day. Rooms for Wednesday through Sunday can be found at every major Strip resort including Wynn Las Vegas ($183 per night), Venetian ($167), Caesars Palace ($167), Bellagio ($182), MGM Grand ($82), Tropicana ($55), and Mandalay Bay ($79).