Political Odds Predict Confirmation for SCOTUS Nominee Brett Kavanaugh
Posted on: July 10, 2018, 11:00h.
Last updated on: July 10, 2018, 11:05h.
Online political odds predict Supreme Court nominee Brett Kavanaugh will be confirmed to the highest court in the nation in a relatively timely manner.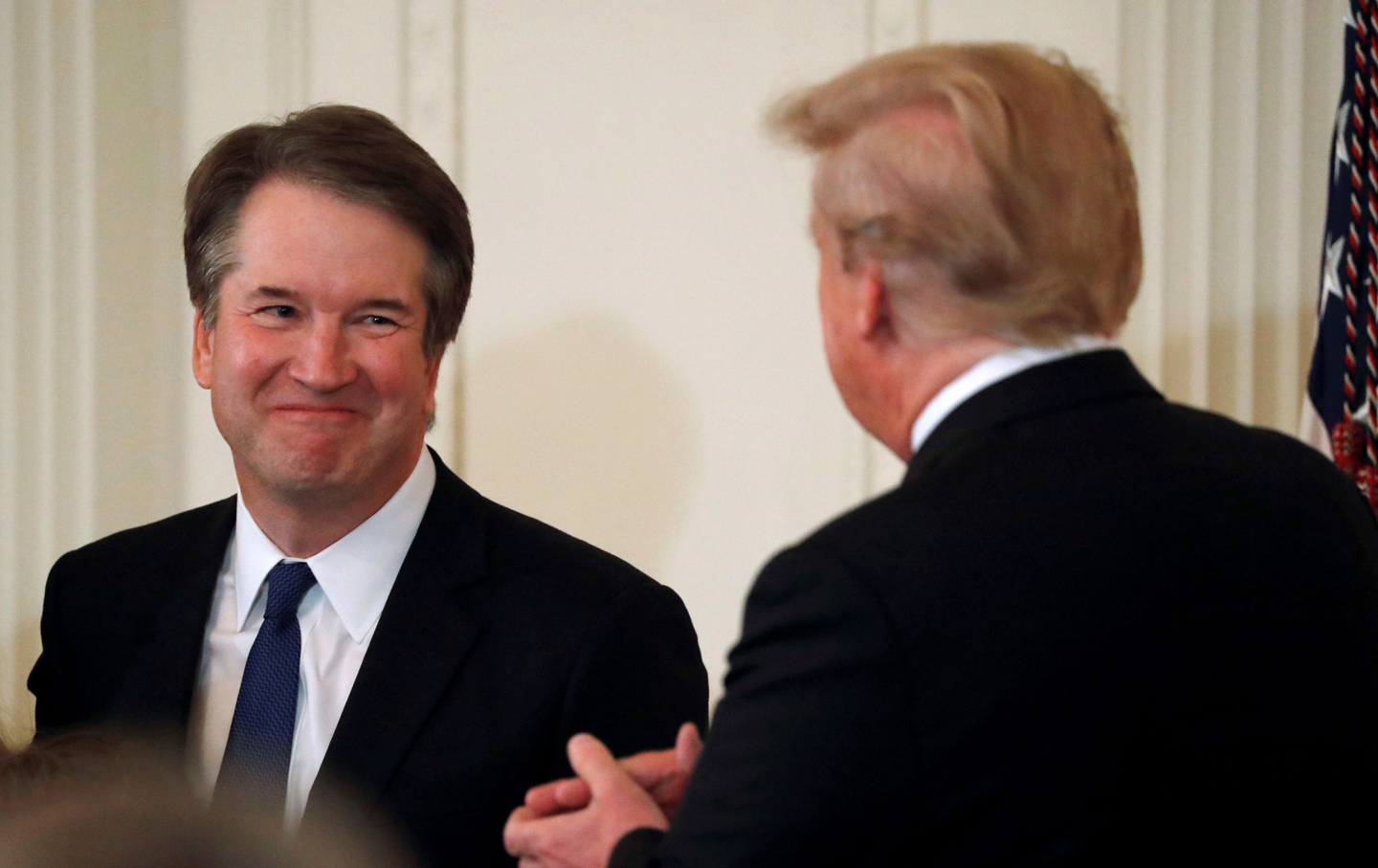 President Donald Trump announced Monday night that the 53-year-old was his nominee to replace retiring Justice Anthony Kennedy. Kavanaugh is currently a judge of the US Court of Appeals for the District of Columbia Circuit.
"Judge Kavanaugh has impeccable credentials, unsurpassed qualifications, and a proven commitment to equal justice under the law," Trump declared in the White House's East Room. "There is no one in America more qualified for this position."
Kavanaugh told the room his judicial philosophy is that "a judge must be independent and must interpret the law, not make the law."
Bettors on PredictIt, an online exchange that allows players to buy and sell shares of political outcomes, believe Kavanaugh will be confirmed by the Senate.
However, they don't think it will come next month, with the "SCOTUS confirmation by Aug. 31?" market currently trading "yes" shares at just eight cents. But a confirmation in September has "yes" trading at 64 cents.
Dating back to former Justice Sandra Day O'Connor, the last 12 SCOTUS justices to take the bench took an average of 73.9 days from nomination to confirmation. The nomination process has become much longer in recent decades. Sixty-two SCOTUS justices have been confirmed in 10 days or less in US history, but the last time that happened was in 1962.
Kavanaugh and Russia
Trump's nominee for the Supreme Court will be largely welcomed by conservatives, and largely detested by liberals.
Democratic senators said last night they'll make the confirmation process about abortion rights, an issue Kavanaugh's positions aren't precisely known. Another key topic will be presidential power.
In a 2009 article, Kavanaugh said sitting presidents should be largely immune from criminal investigations, criminal prosecutions, and civil suits. "If the president does something dastardly, the impeachment process is available," Kavanaugh opined.
Special Counsel for the Department of Justice Robert Mueller is presently overseeing an investigation into whether there were direct links between Trump's 2016 campaign and Russia. Democratic senators are expected to ask Kavanaugh if instead of the ongoing investigation, his 2009 remarks infer the impeachment process would be more appropriate.
"Will Trump testify to special counsel in 2018?" has seen "yes" shares go from 39 cents on June 30, to 28 cents this week. As for impeachment in his first term, PredictIt has "yes" at 37 cents.
Popularity Contest
"Many of us have deep concerns about this nominee," said Sen. Chuck Schumer (D-New York). Schumer and his fellow Democrats might have deep concerns, but they're in the Senate minority.
To formally put Kavanaugh on the Supreme Court, the Senate Judiciary Committee will first interview the judge and grill him on every imaginable topic. Witnesses will also be invited to provide testimony.
The Republican majority has 11 committee members to 10 minority senators. If approved by the committee, the full Senate will then consider Kavanuagh's nomination. Fifty-one votes in support are required. There are currently 51 GOP senators.
PredictIt users think a few Democrats will lend their support. As for total "yea" votes, 53 is the favorite (20 cents). Fifty-four is next (17 cents), then 52 (14 cents), and 55 (12 cents).
Fifty and 49 or fewer votes are both selling for 14 cents.